In the shop administration you have the possibility to manage your payment transactions from online providers.
The transactions of the following service providers are currently shown here:
You can find an overview of the transactions at "Sales > Payments":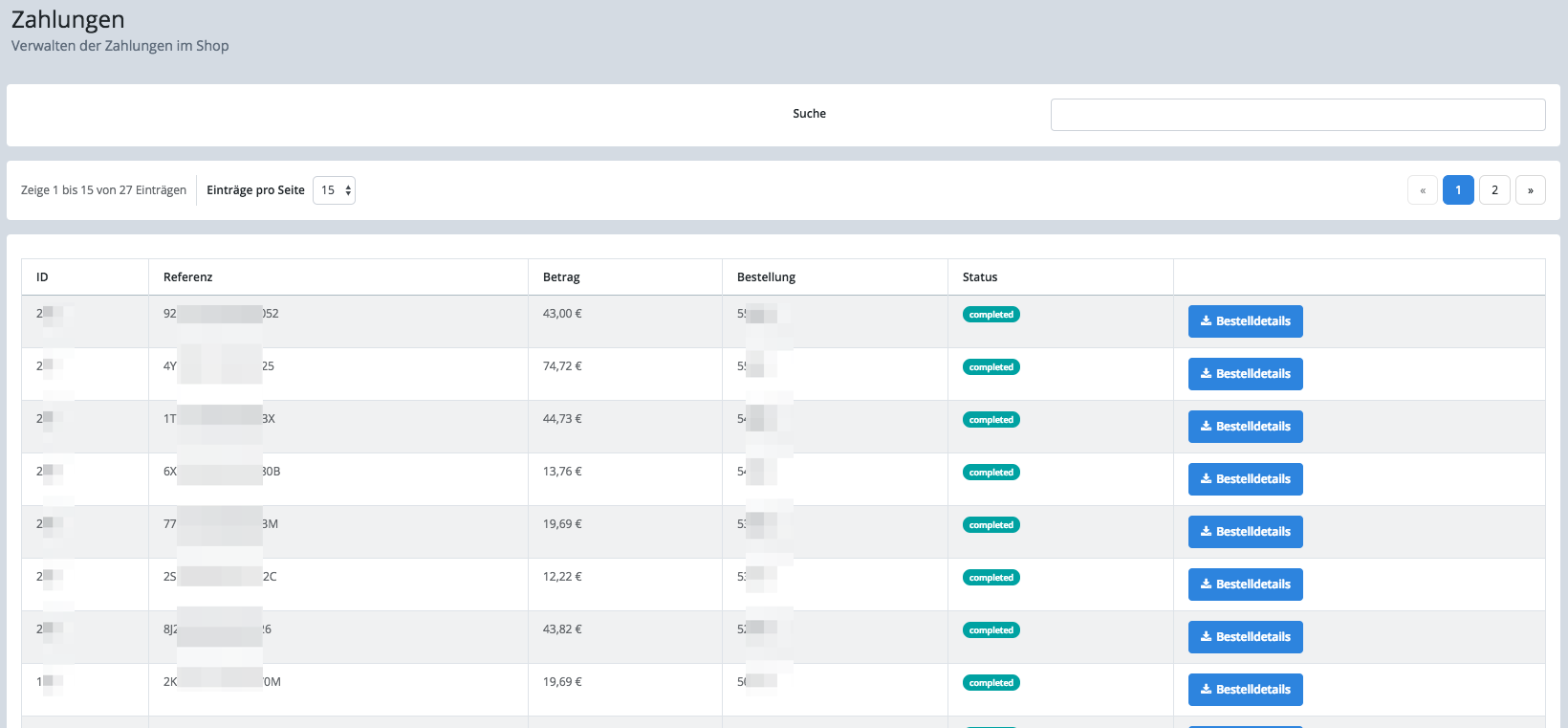 The field "Reference" contains the reference number of the payment service provider. The field "Order" contains the order ID from the Smake system. Thus, the link between the systems can be established at any time.
The button "Order details" takes you directly to the details of the transacted order. Order this transaction.