Products that are not imported, but are created via the user interface in the client. under www.smake.com can be created, receive automatically generated codes for each variant for the start.
These consist of the product name, the color, the product size and a unique number together.
Example: test-black-m-657746
After the product has been created, you can enter this data in the product editing screen. under the item "Variants" in the column "EAN":

Note
Depending on the length of the product, colour and size name, there may be problems with the Incoming goods coming in. The barcode displayed there can be used for a long EAN are no longer correctly captured by a barcode scanner.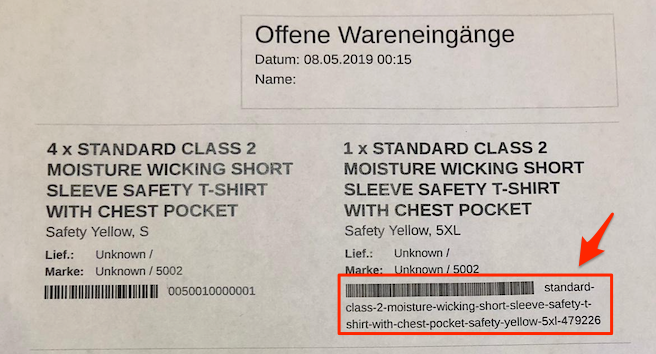 In this case, the EANs can simply be called in the client interface as described above. under www.smake.com and then The goods receipt list can be printed again.
The changes are applied directly when the printout is repeated.