If an IdTag is produced incorrectly in production and has to be reloaded this can be done via the shop backend.
To do this, go to the "ID Tags" in the shop backend in the "Production" area.

Click on the button "Options" and then on "New Production" at the corresponding Id-Tag.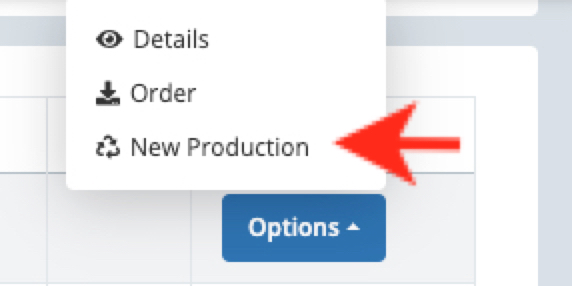 This function creates a completely new Id-Tag with the same refinements in the corresponding purchase order. The old Id-Tag is automatically canceled.
This Id-Tag goes through the whole normal process as in a new order. It appears on the goods receipt list and must be posted in the goods receipt.