The activation and blocking of refinements in production is carried out using the surface of the TouchBOX. This allows individual production steps to be locked or released.
Only the individual refinement steps for the respective IdTag are controlled here. The product for the IdTag is not posted again in the system.
To get on the TouchBOX in the corresponding area open on the left side the menu and click on the "Workstations" item in the "Administration" section.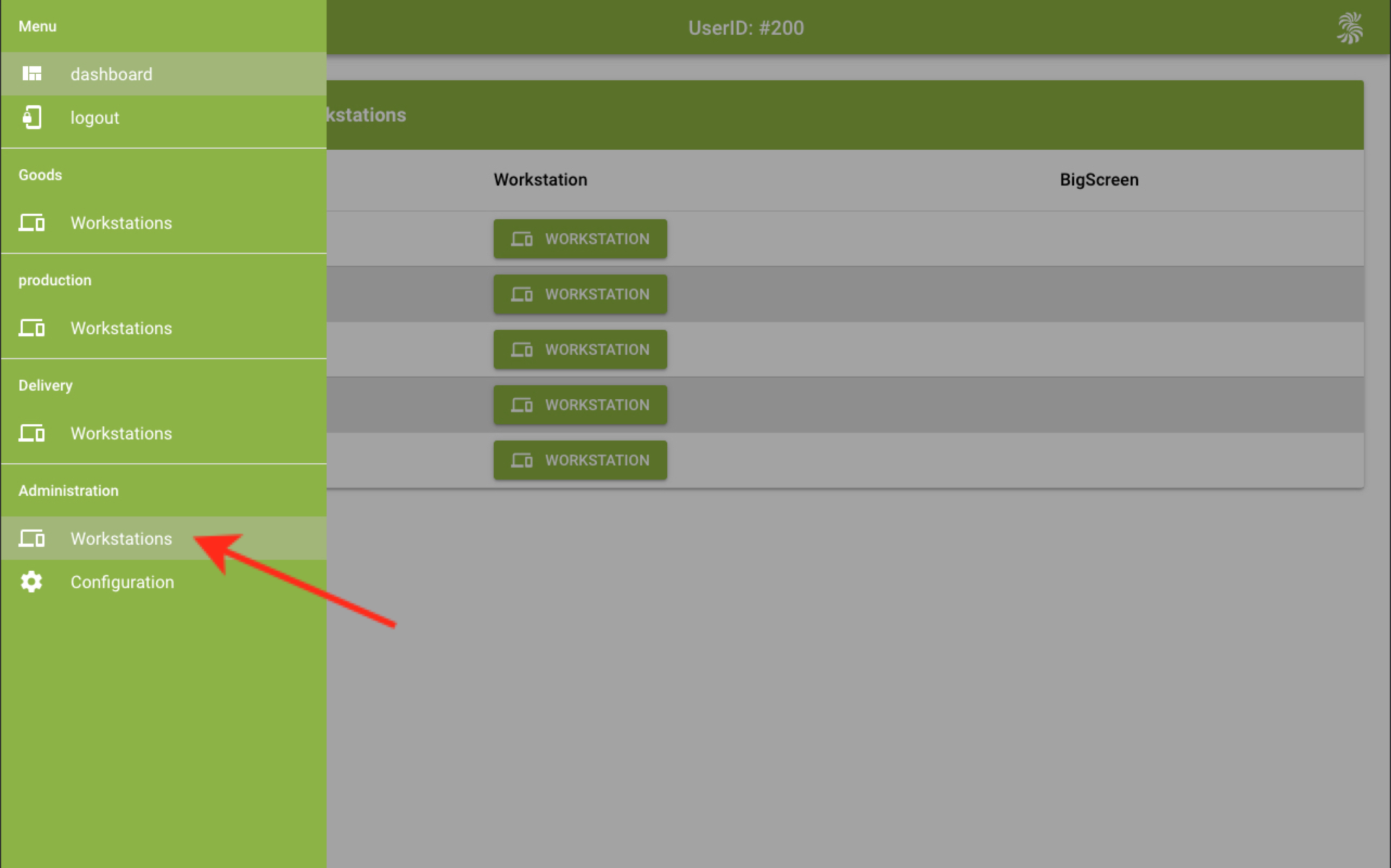 In the following overview select the item "Release".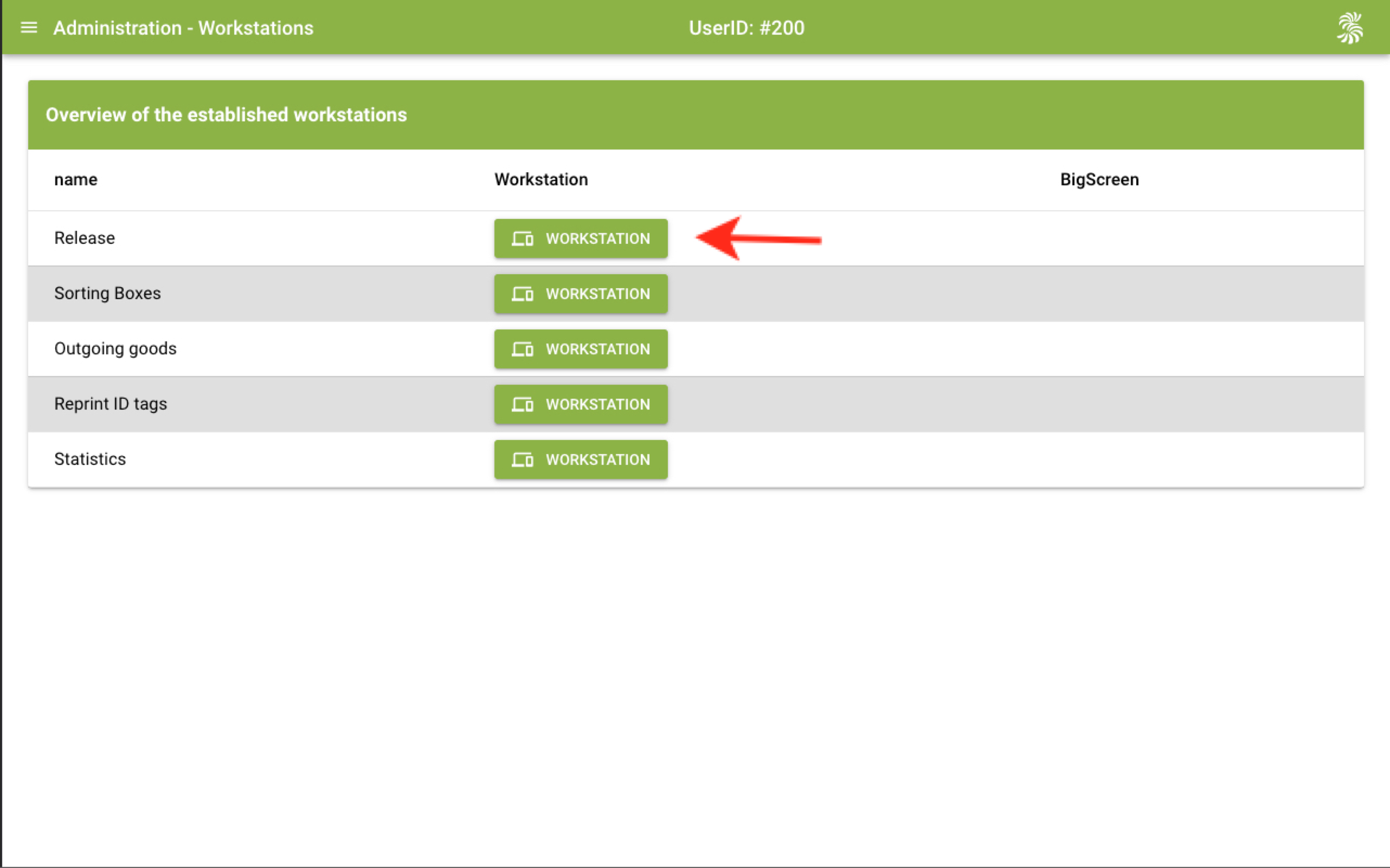 On the following pages scan the QR code of the Id tag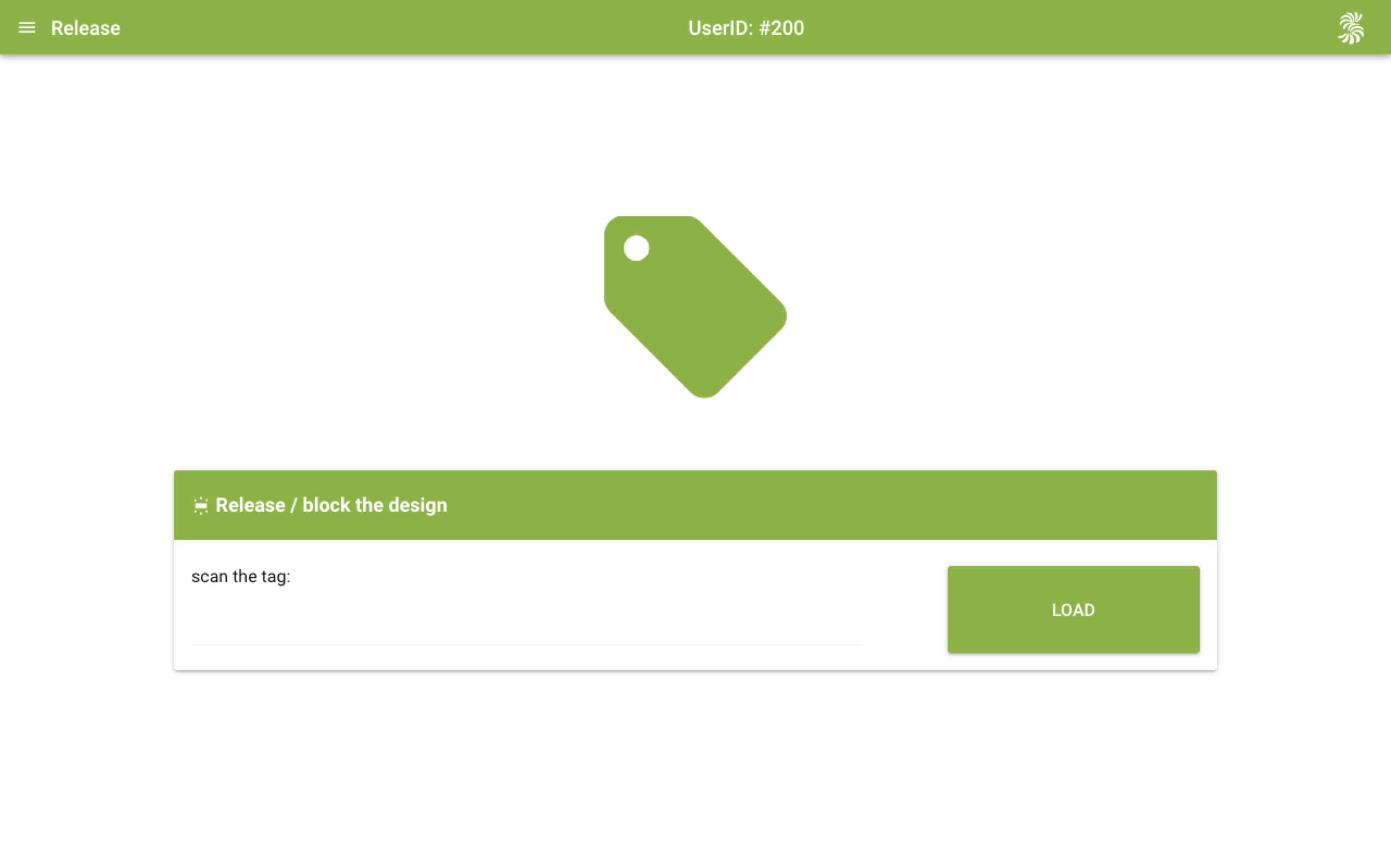 All refinements for this IdTag are then displayed.
Refinements marked green have not been completed and can be processed using the "Block" button.
Refinements marked in red are completed and can be started via the button "Release" can be released.