In your production management you can now directly manage your employees yourself. There you can not only create new employees, but also print out their employee card directly. This is absolutely necessary to log on to the various workstations and their TouchBoxes.
This is how it works:
Log in to your production management and go to the menu item Settings -> Employees. Click on the button "New employee" in the upper right corner.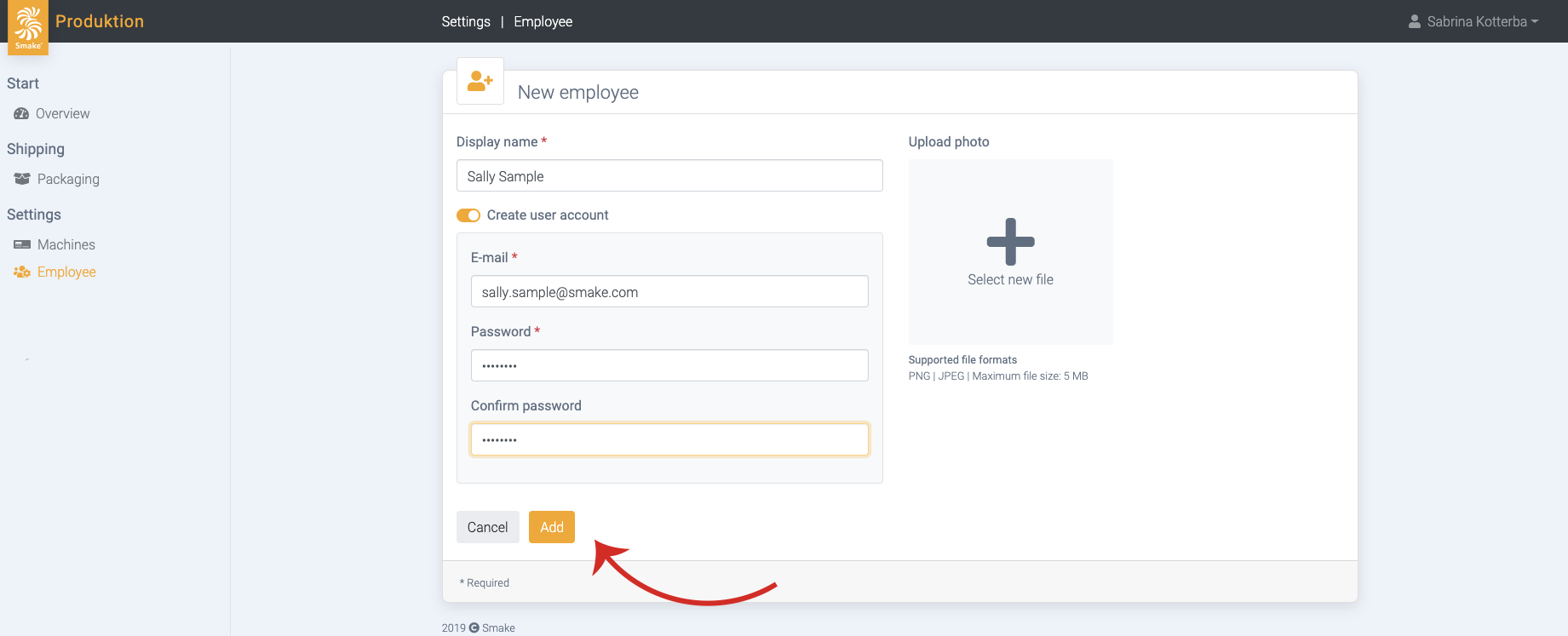 A new mask will open. Here you can enter the name of your employee that is to be displayed. This is sufficient for pure production employees. You can also directly create a user account for your employee or add a photo to his or her photo.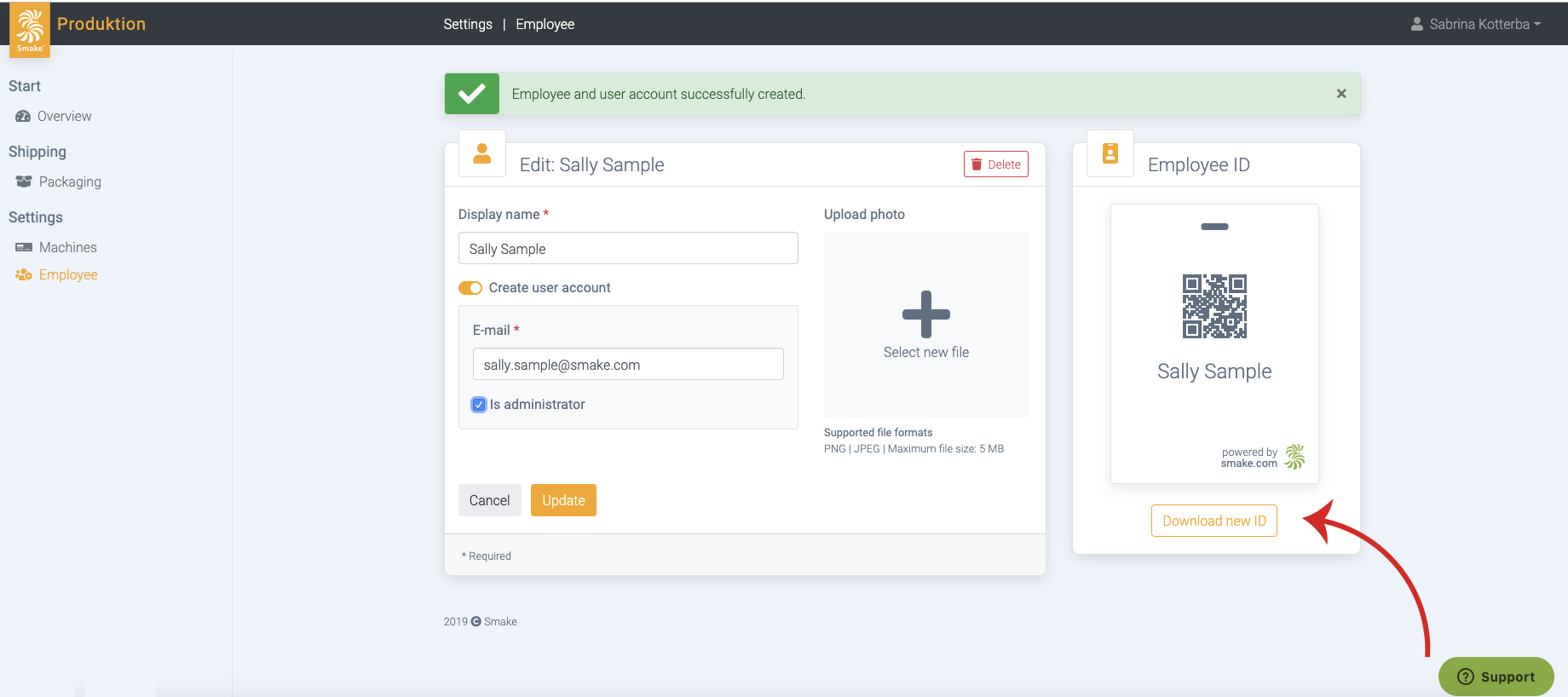 If you now click on add, you can also specify whether your employee should also receive admin rights. After successful saving you can see the employee card in the right area. With one click you can download and print it. A short instruction on the map will help you after the printout.
Important:
With each new download a new code is automatically generated.
If an employee loses his or her card and a new one is issued to him or her, the old card can no longer be used and therefore no damage can occur.