Sharing files using basic settings
First please create a new user for the network share
How to Create a Local Account on Windows 10
To share files on your local network using the express settings, use these steps:
Open File Explorer on Windows 10.
Right-click the item, and select the Properties option.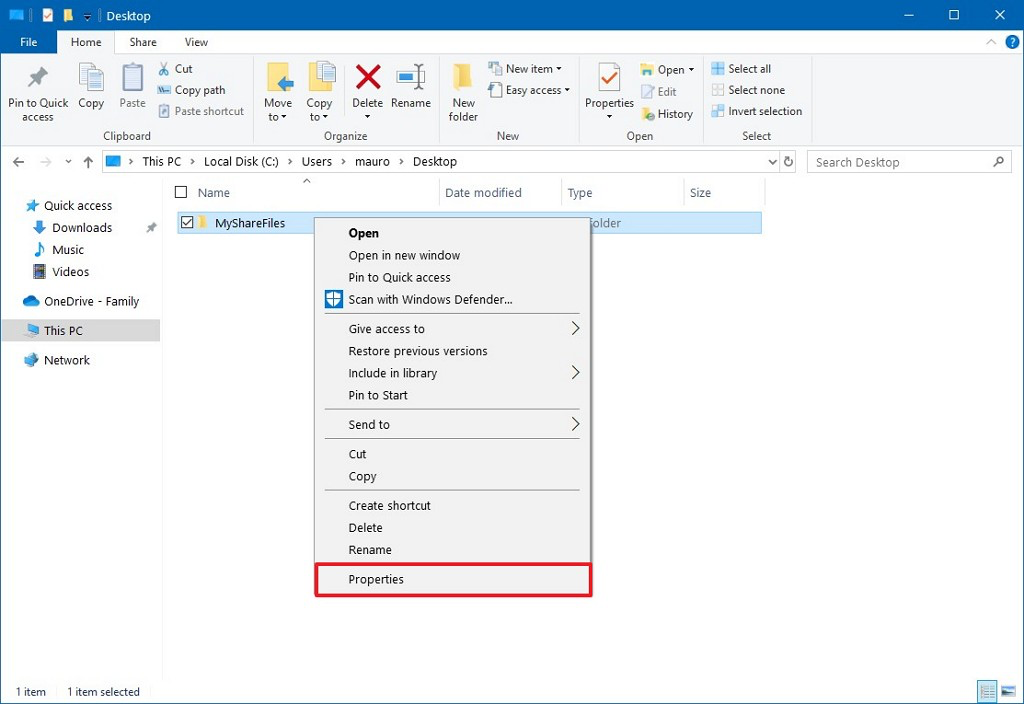 Click on the Sharing tab.
Click the Share button.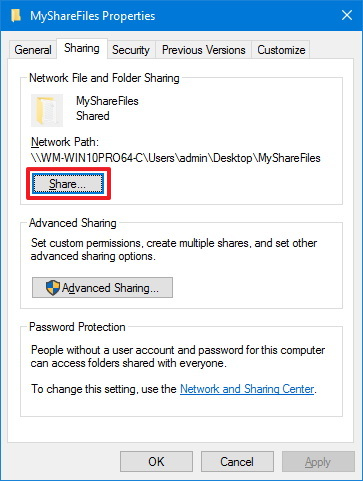 Use the drop-down menu to select the user or group to share the file or folder. (For the purposes of this guide, select the user you created in the "How to Create a Local Account on Windows 10" tutorial)
Click the Add button.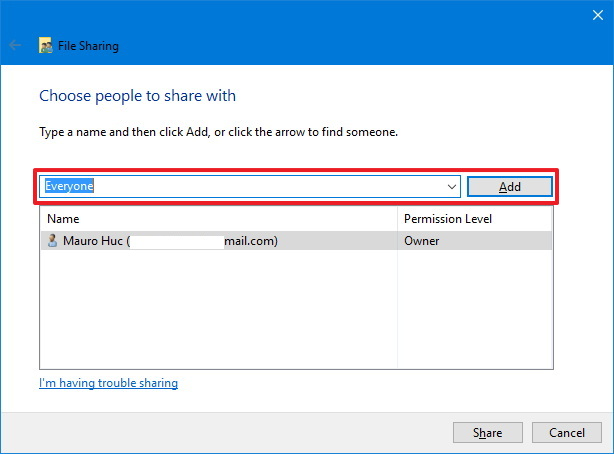 Click the Share button.
Note the network path for the folder that other users will need to access the content over the network and click the Done button.
Click the Close button.