View of the user interface: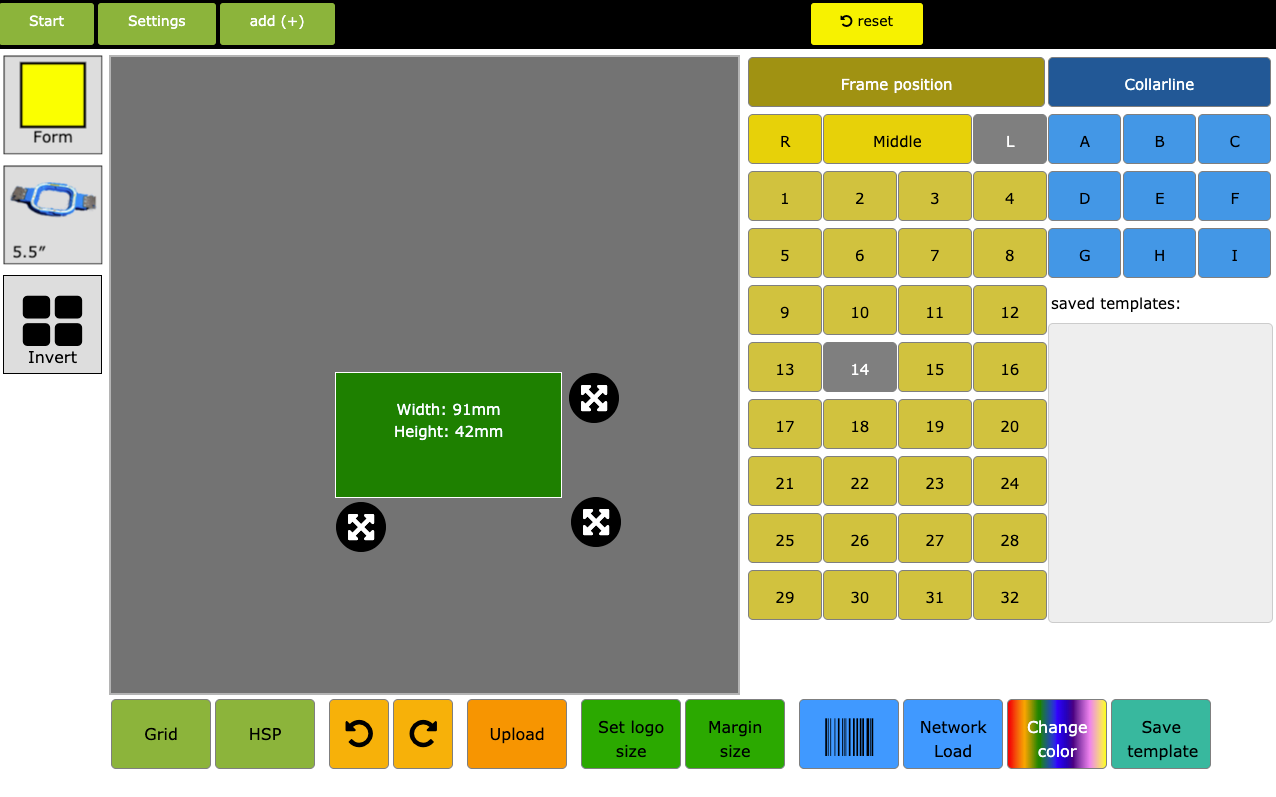 Function
View (projector)
Description
Defines the shape of the object to be visualized.
Changes the hoop.
Loads a .DST file from a connected USB stick.

Creates any number of virtual lines.
These can be placed freely and changed in size, color and angle.
Displays a grid.

Displays the HSP (neck-shoulder-point) line, this line shows from the center of the logo to a ruler in steps of a half inch.

Draws a line around the logo that corresponds to the distance of the specified value.