If you have not yet set up a Windows network share (smb)
with username and password.
you can create one using the following tutorials:
How to set up network file sharing on Windows 10
If you have already set up a Windows share you can continue here:
Your HoopStation must be connected to your company network via ethernet cable.

Go to the "Settings" tab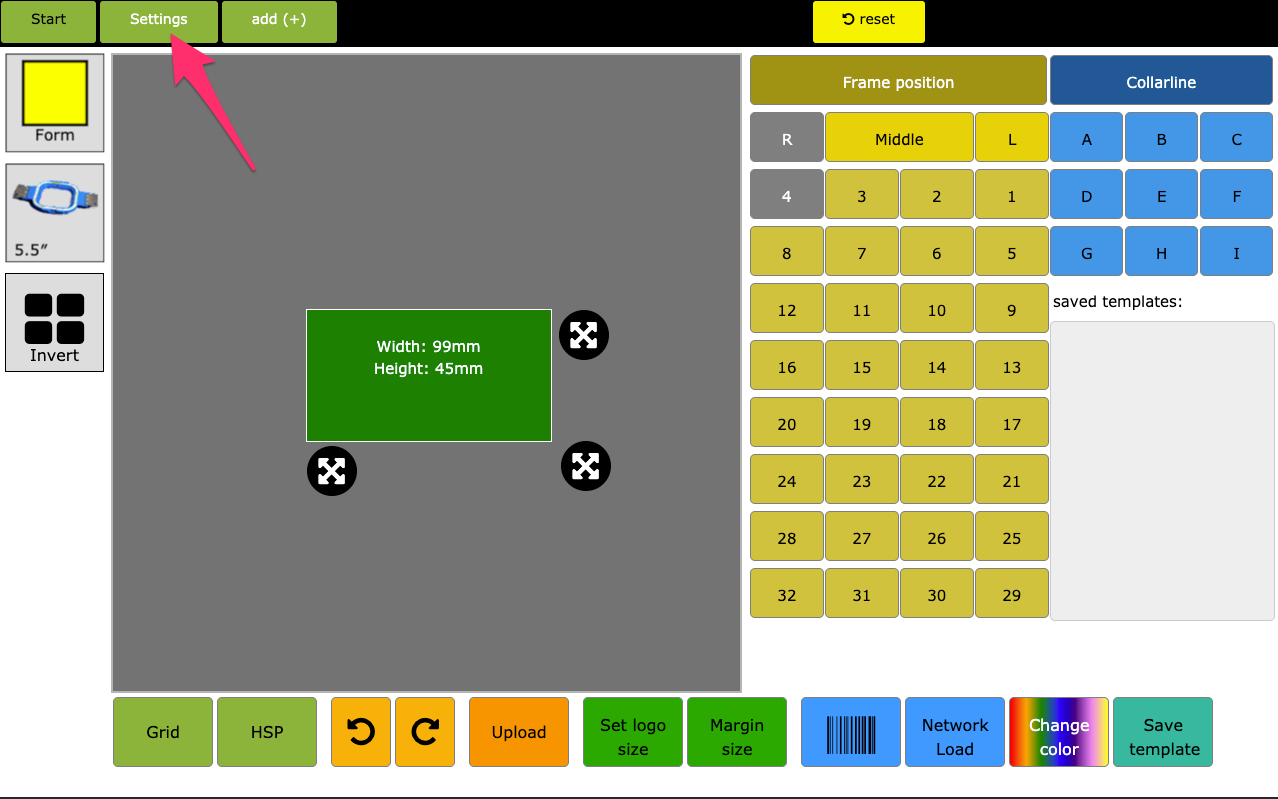 Go to the "SMB Network options" setting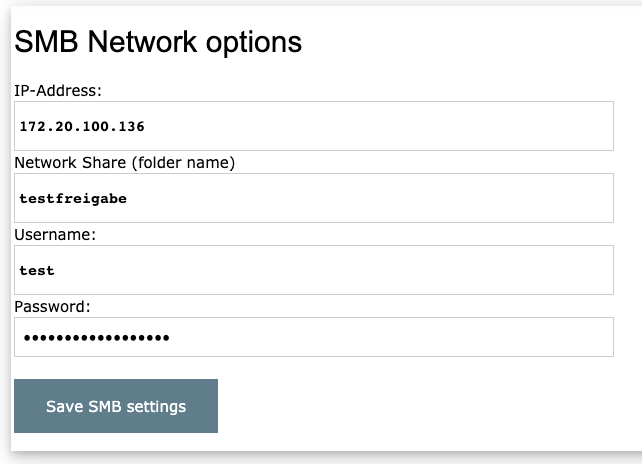 Enter the data of your SMB network share here:
You need the following data:
IP address, folder path, username and password.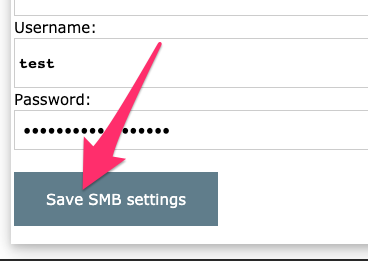 Press the "Save SMB settings" button
On the main page of the HoopStation interface you can now press the "Network load" button
then you get a list of the files in the network share.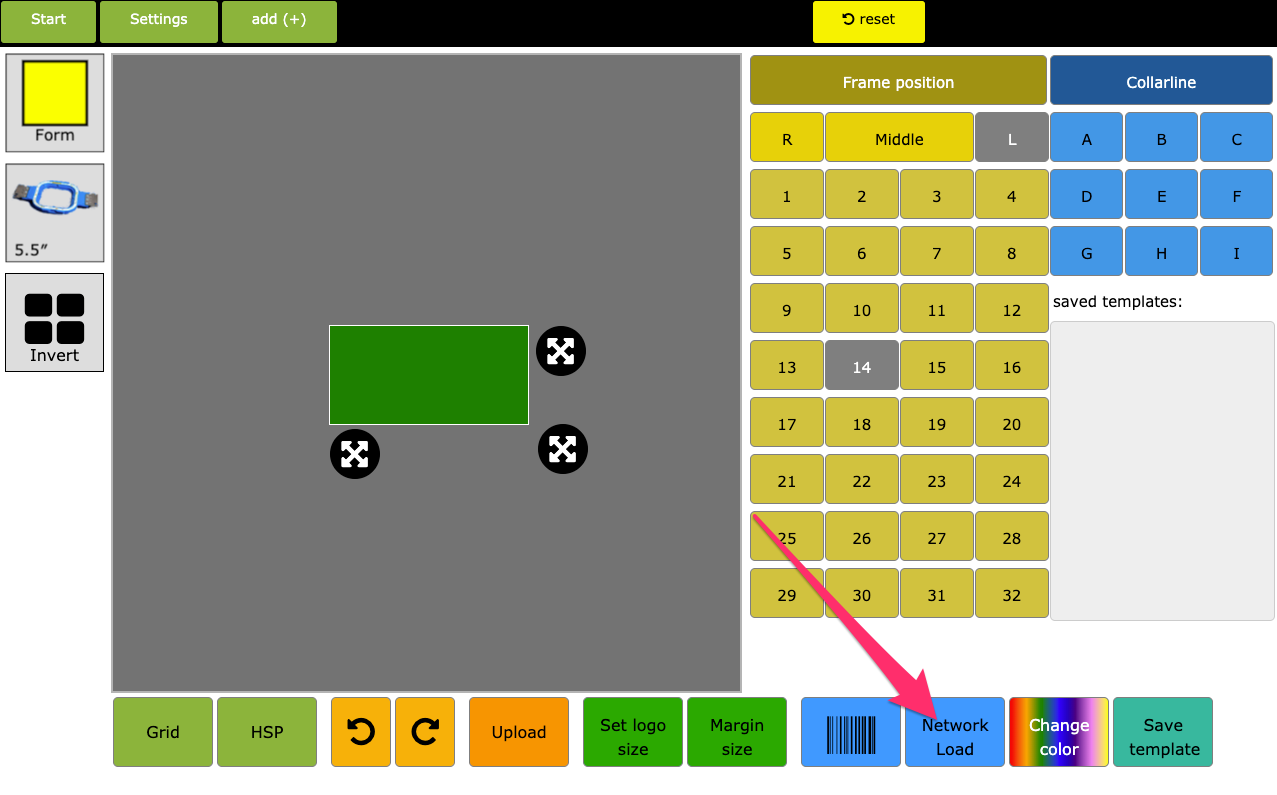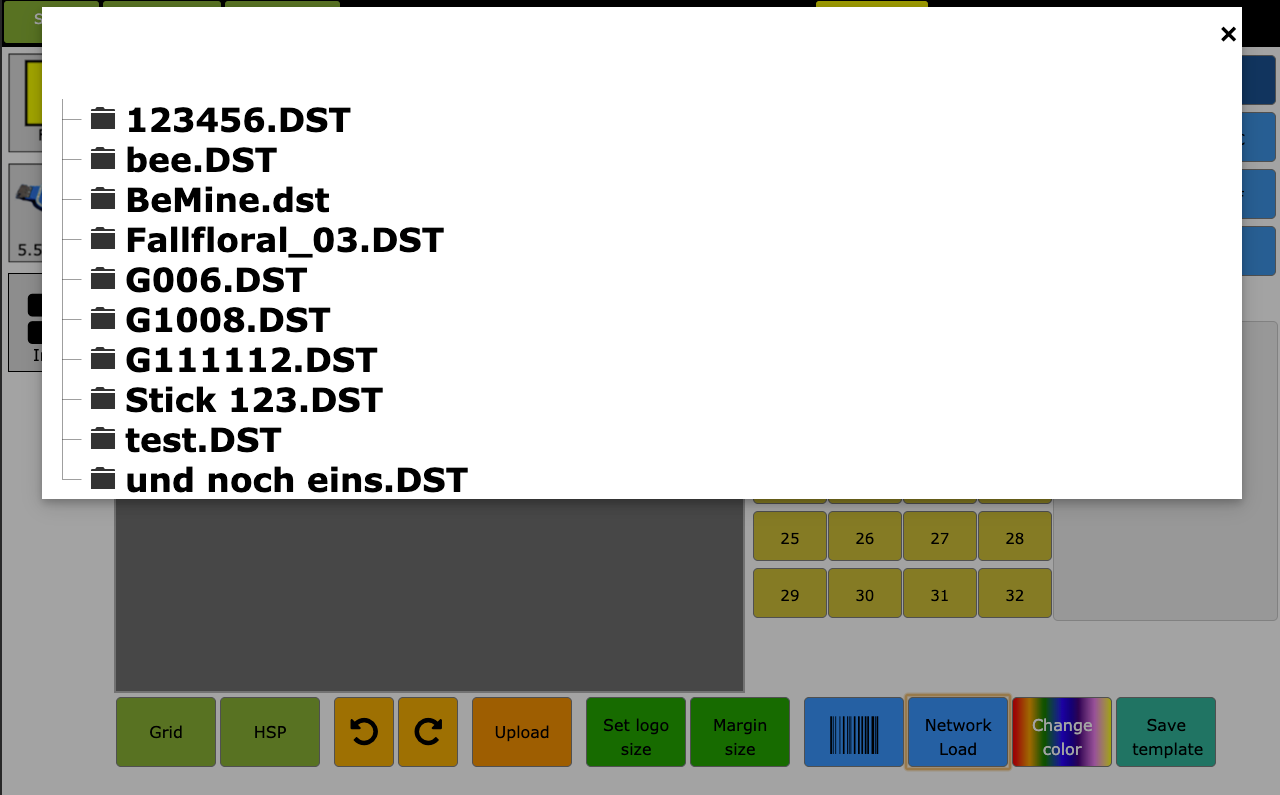 alternatively you can also connect a barcode scanner via USB and scan a barcode that matches the names of the files.
Example:
| | |
| --- | --- |
| Barcode | Loads the file |
| | BeMine.dst |
| | G111112.DST |
Please pay attention to upper and lower case