If the projection (shown here in green) does not match the plate 100%, there is the possibility to move it on the software side.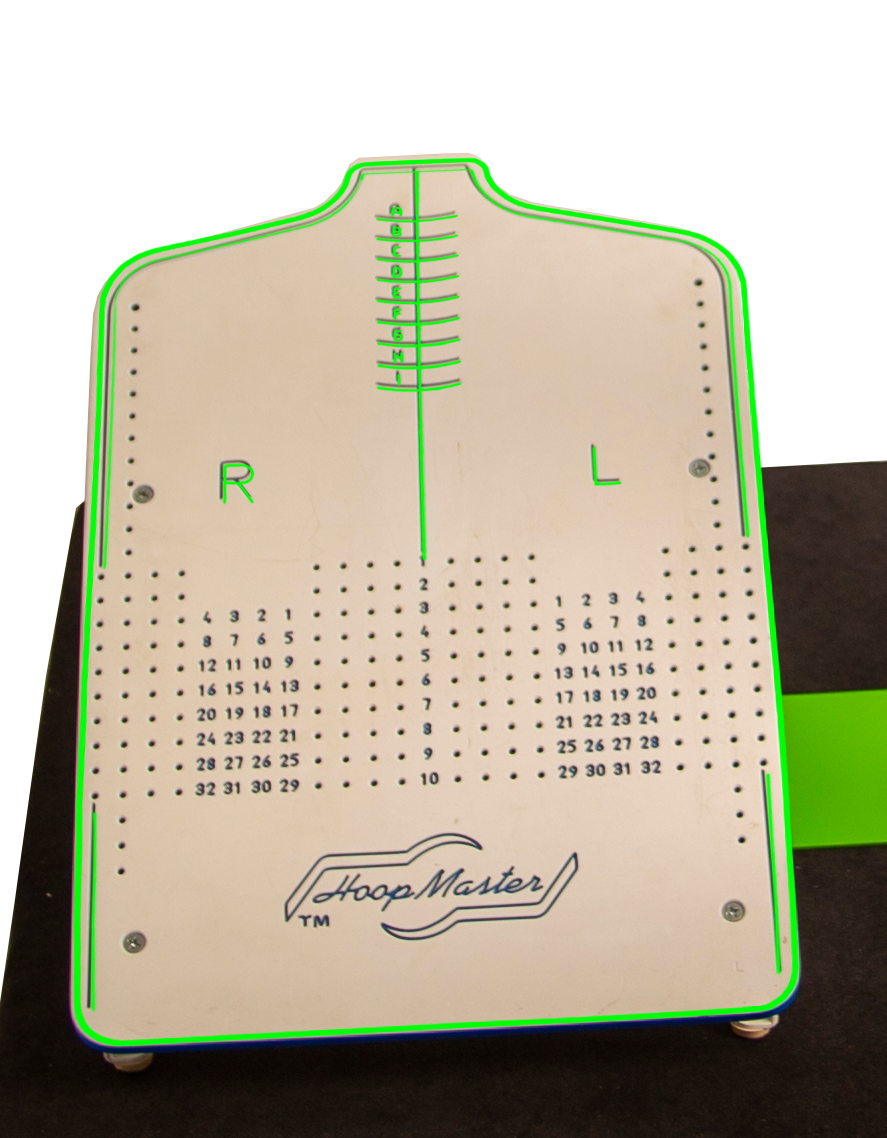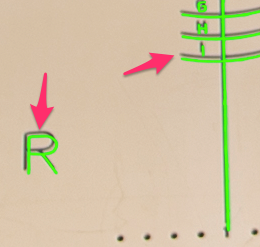 Open the "Settings Tab" on the TouchBox and select "Calibration" from the floe menu.
Press the button "Fine calibration".

In the next step you can move the projection using the buttons.
The red marked ones move the image, the green marked ones enlarge or reduce the image in the indicated direction.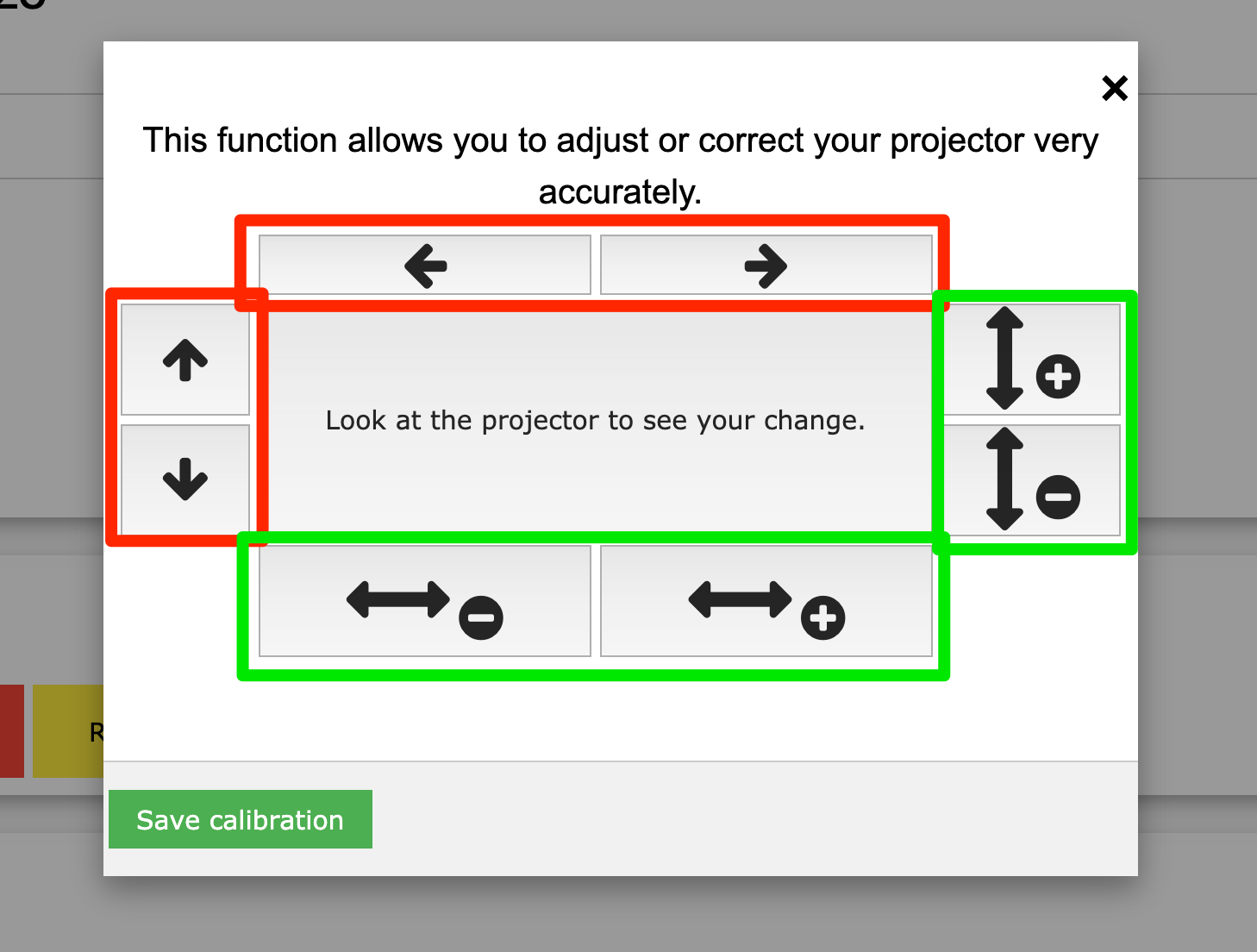 After alignment and pressing the "Save calibration" button, the image of the projector will be updated.