You can add your own hoops to the HoopStation system.
This requires that your HoopStation is calibrated.

Mount the hoop on the HoopMaster Station in any position.
and select it in the software.
Example here in picture Position L-14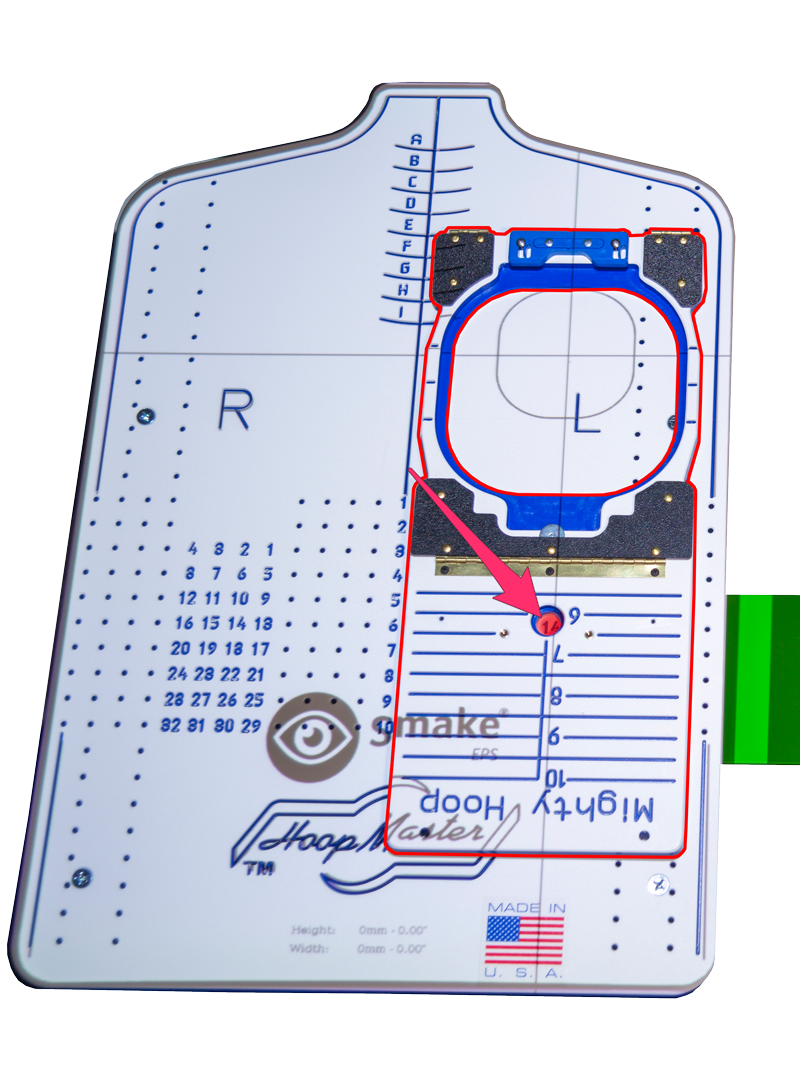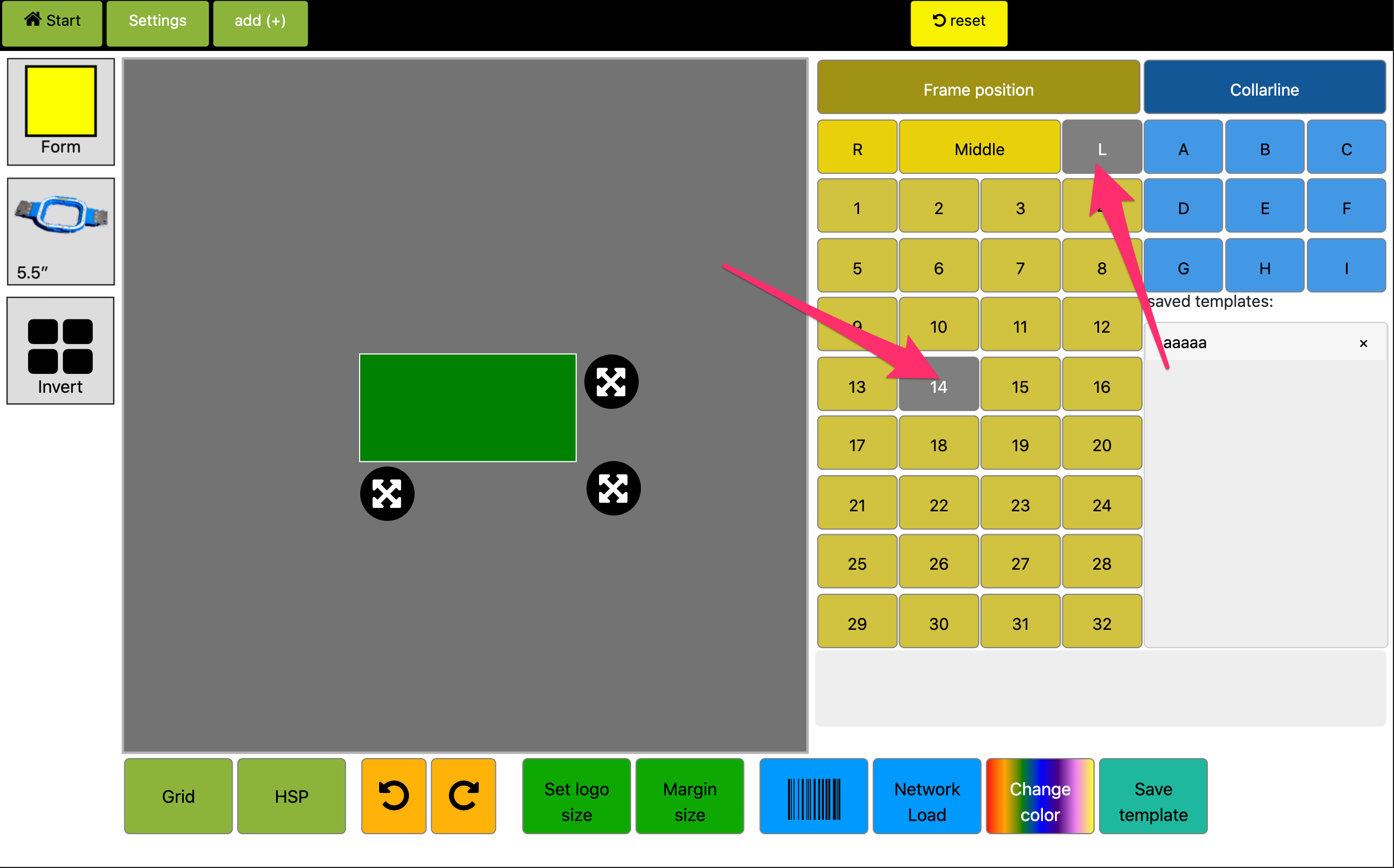 Insert the hoop, if you like you can also use a white fleece so you can see the projected lines better.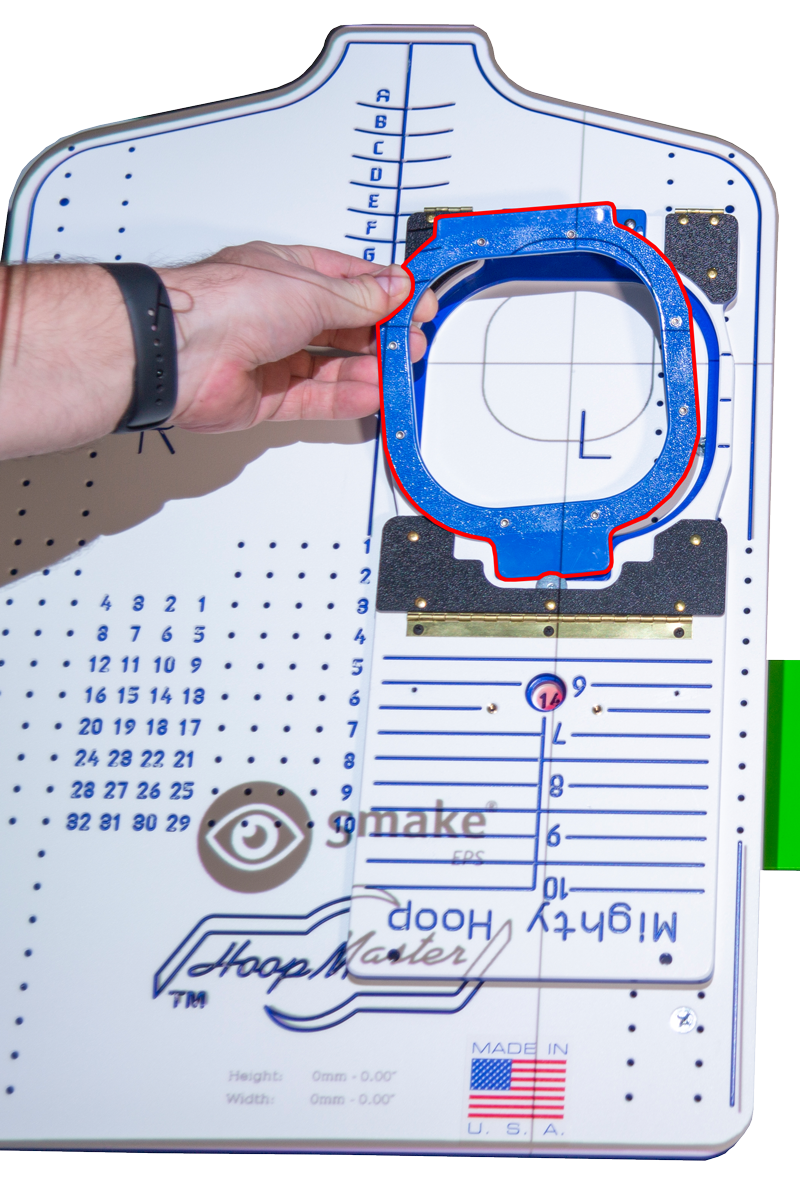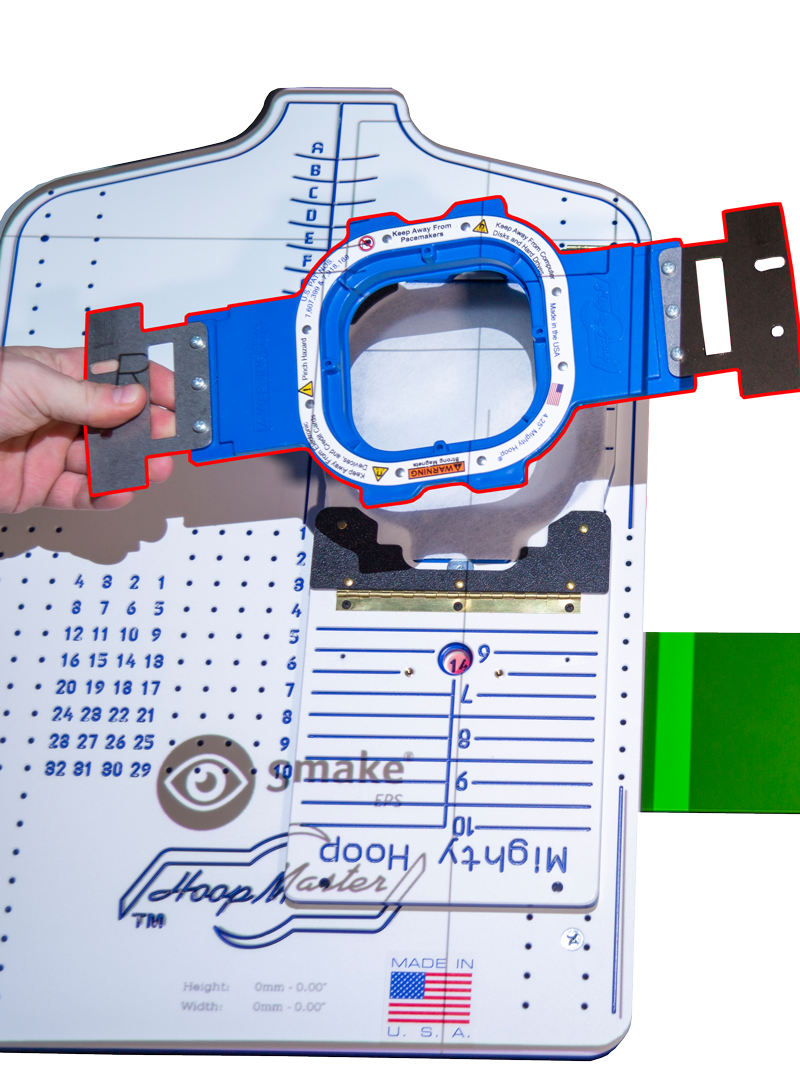 Now go in the EPS software to the tab "Settings" and press the button "Add a new embroidery frame
A window opens with a selection of embroidery hoops, choose one that looks similar to the one you have mounted.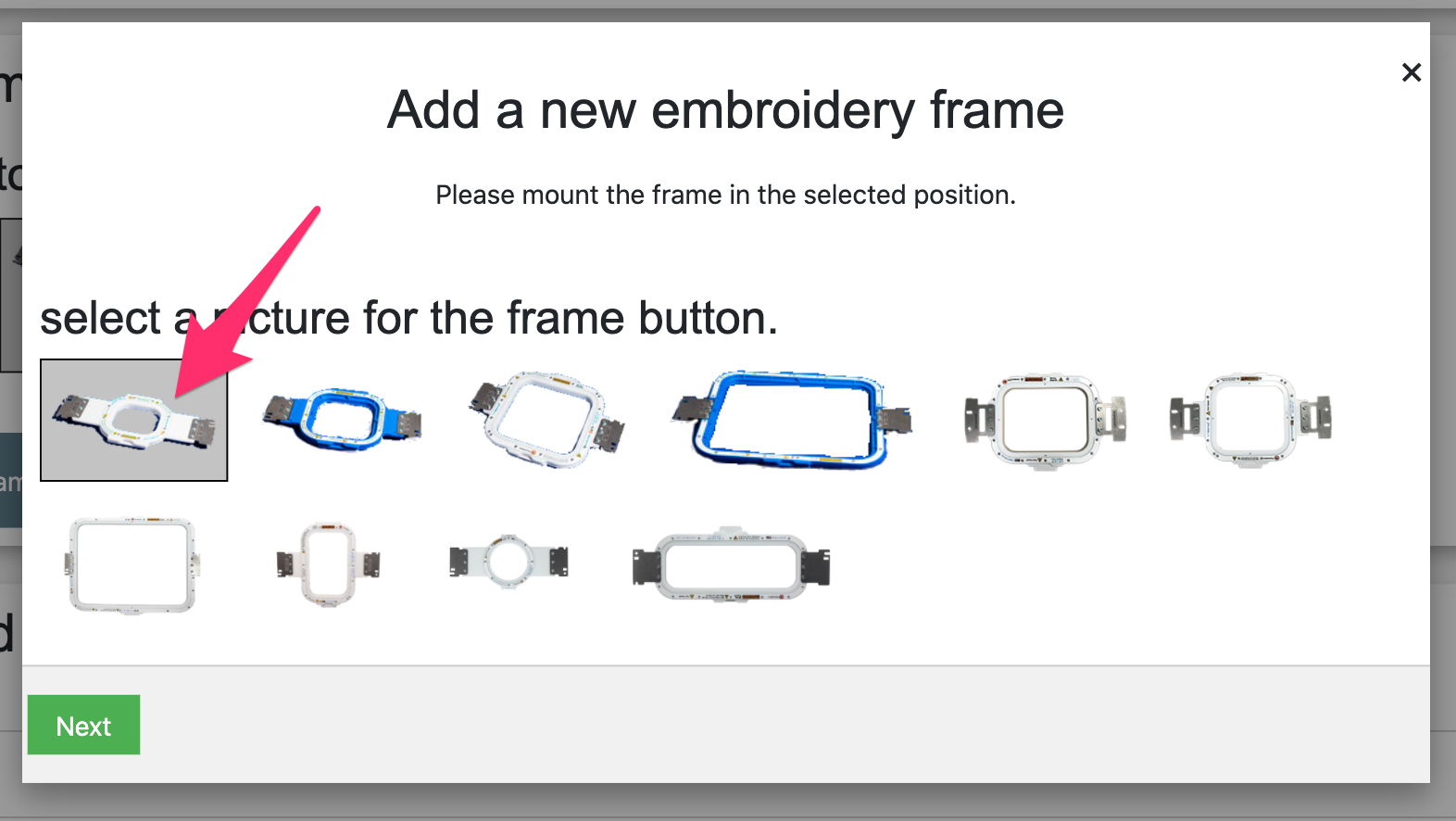 Next press the "Next" button.
In the next window you will see a row of sliders. With the help of these sliders you can set the size, position, corner radius and height to the reference point.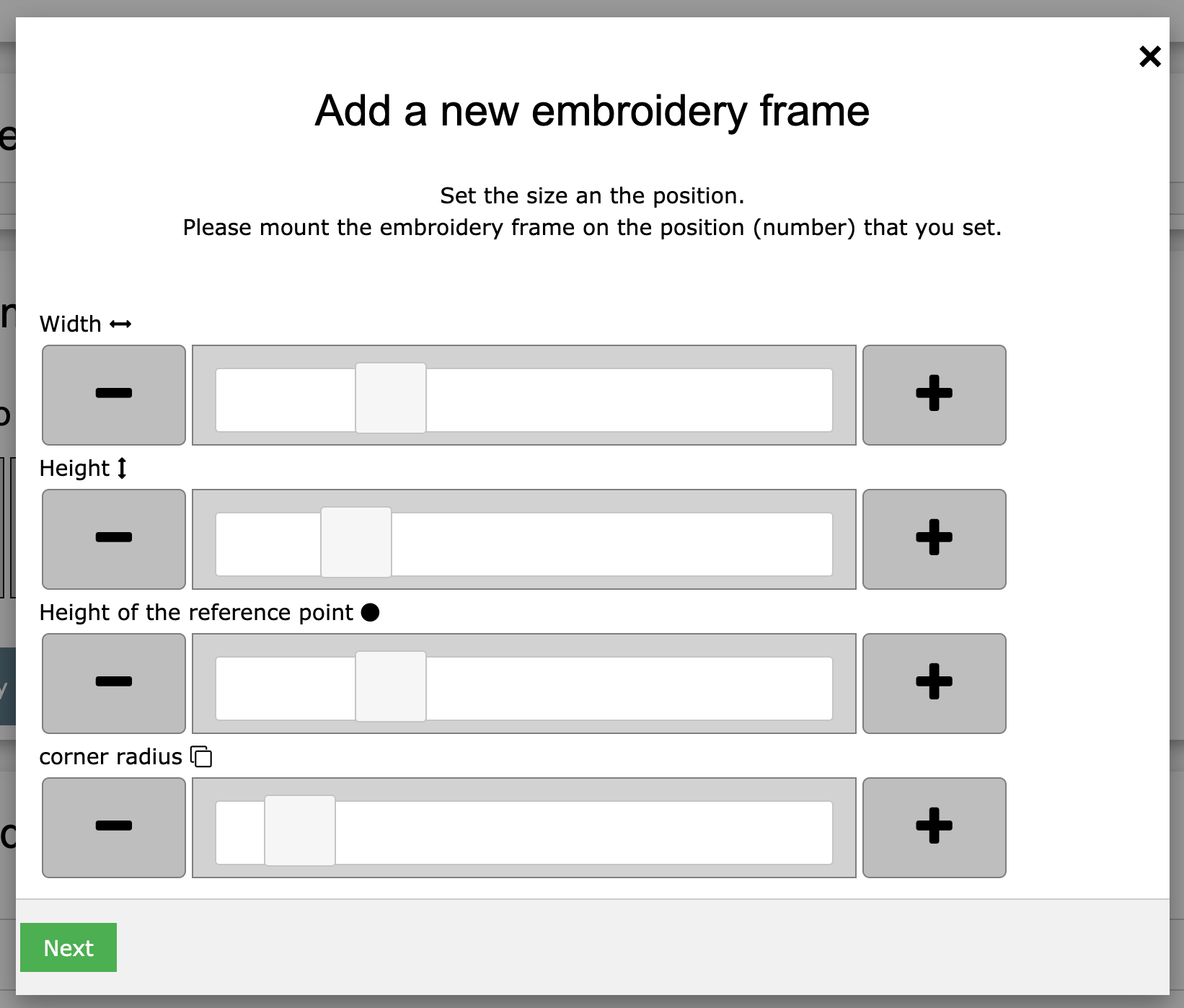 With width and height you define the size of your hoop.
Height of reference point is the distance from your selected point (in this example L-14)
to the center of the hoop.
With corner radius you define how much the corners are rounded.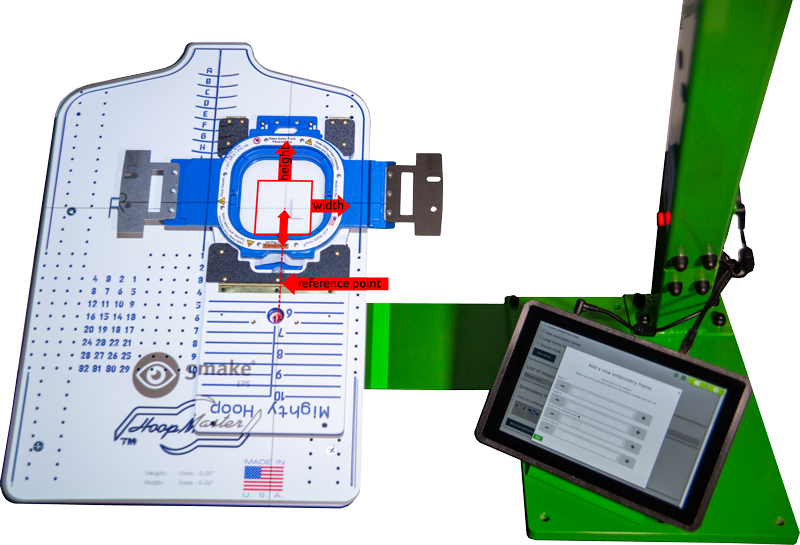 Tip:
Add a small safety distance so that you can use the embroidery machine's pusher in the frame, you'll save yourself the hassle of driving off too if your embroidery machine is set on the embroidery frame center.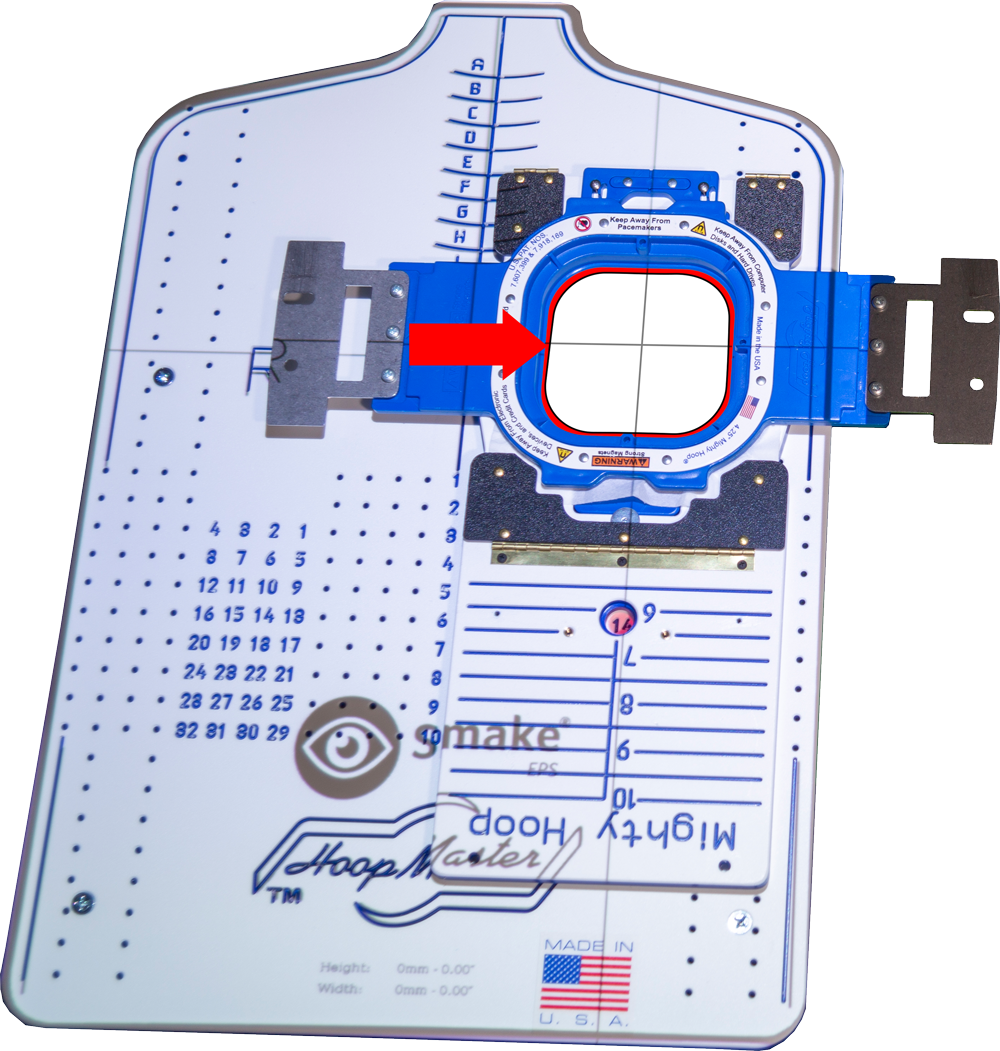 When the frame is optimally fitted, press the Next button again.
In the next step you can name your frame.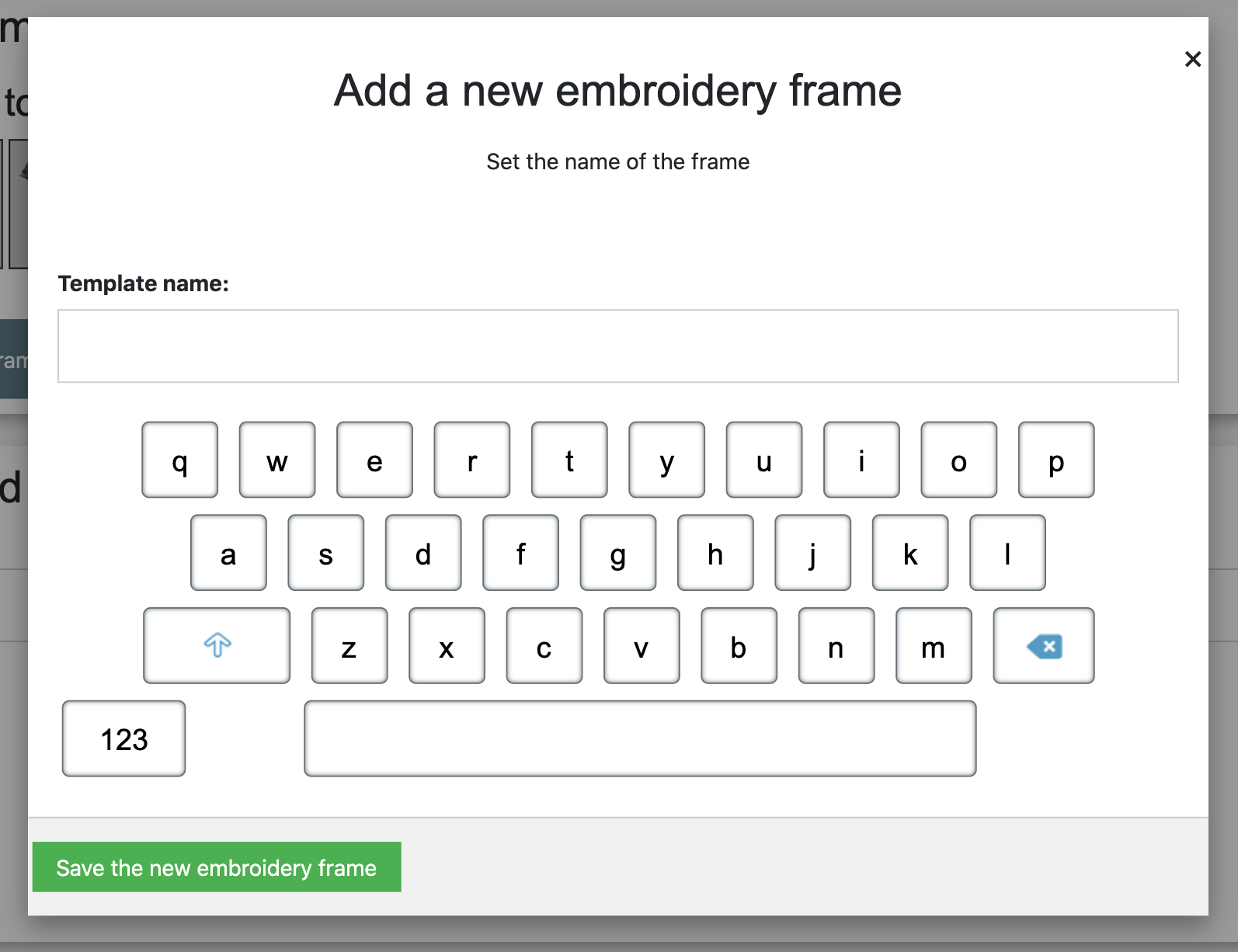 Done, you can now select your created frame in the frame selection.