Connect the TouchBox to your network via Ethernet cable.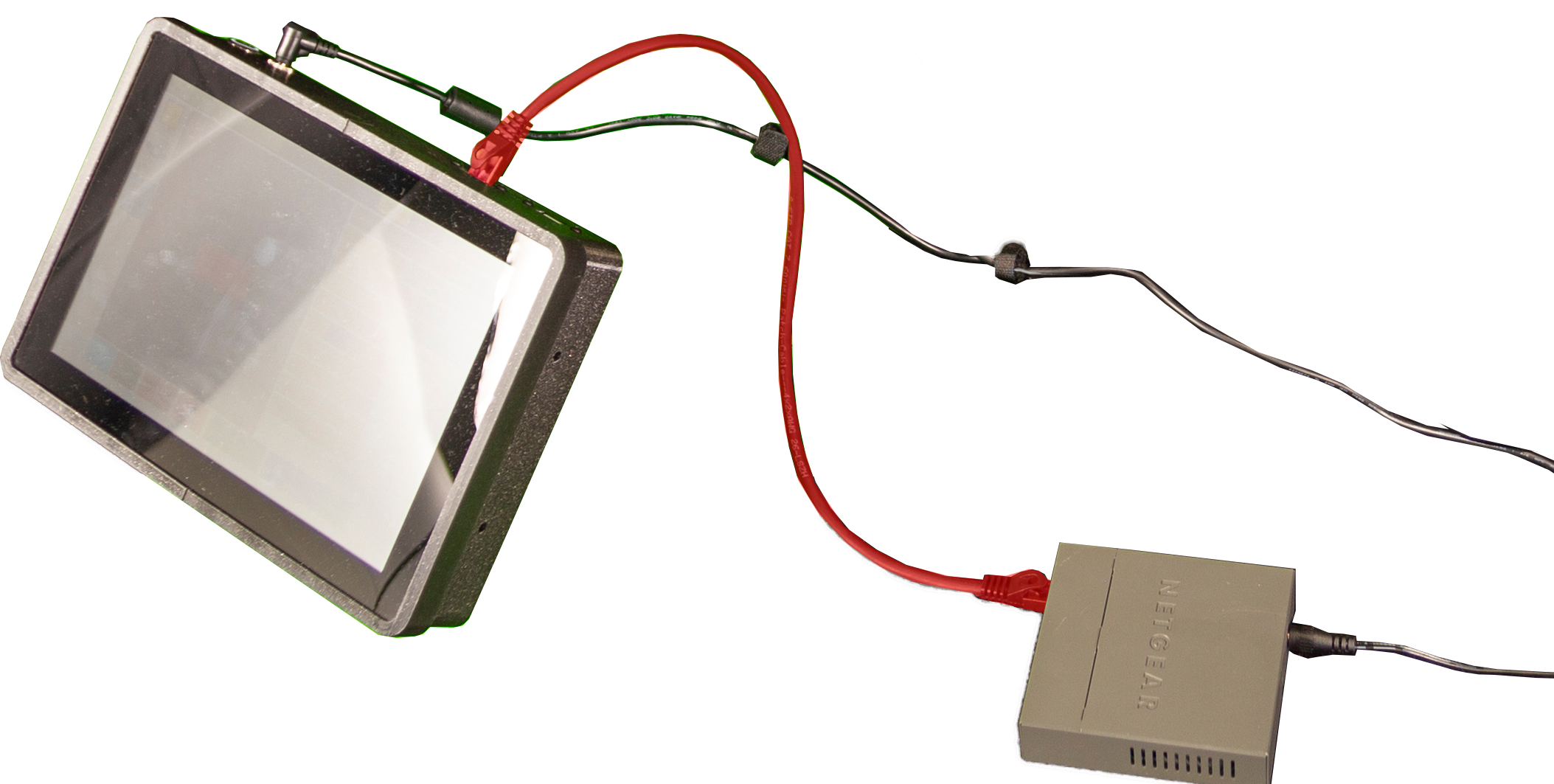 Start the TouchBox
In the user interface of the TouchBox there are 2 icons


The icon (1) indicates whether an Internet connection is available.
The icon (2) shows if a connected peripheral device is reachable.


If the icon 1 is green after the TouchBox is connected to the company network, updates are now automatically downloaded and installed.
If the icon (1) is red it can be due to 2 causes :

The company network works with fixed IP addresses
It's a wiring error
If the company network works with fixed IP addresses, proceed as follows:
Press the Setup button.


Start the Setup Wizard via the "Start Configuration" - button


Next select whether your TouchBox is connected to an EPS system (Tree/Jump/HoopStation) (1) or is the TouchBox part of the Smake Satellite System (2).


If the TouchBox is used for an EPS system (Tree/Jump/HoopStation), you can enter the EPS IP address in the next step (here you will find information how to find out the IP address)




In the next step you select if your company network uses a DHCP server or if you need to work with fixed IP addresses. For information contact your system administrator.




If a DHCP server is available select point 1.
If you are dependent on fixed IP addresses click on point 2.
If you have chosen point 2 you need the following information which you can ask your administrator for:


IP address
Netmask
Gateway
DN-Server

If you have all this information enter it in the next step.


When you have entered all addresses you can go on with the click on "Next".




At last you get your summary of your settings.




Click on "Save and restart" after the restart your TouchBox is now connected to the internet and can install updates.