In your client management under www.smake.com do you have to export your already deposited products.
To do this, go to the "Products" menu item under the "Catalog" category.
With a click on the button "Export" a dialog with several Options: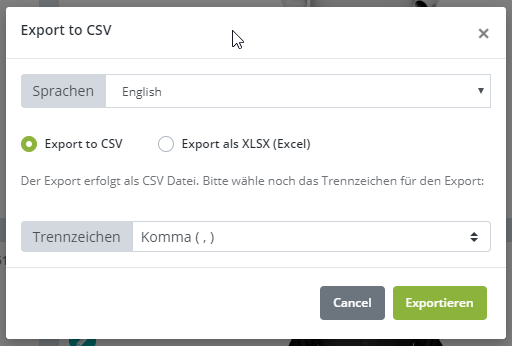 The following options are available here:
| | | |
| --- | --- | --- |
| language | | The selected language determines the export language of the product information. |
| Format | | The export format determines the file type with which the export is performed |
| separating character | | This option is only available for the export format "CSV" and is determined the separator of the individual values |
Notic
There may be problems with the export format and the Microsoft Excel program come. This occurs particularly frequently in connection with multiline description texts on. In this case, it is best to select Excel directly as the export format.