We have a new feature for you - the catalog mode!
Our system is constantly growing and our hard-working developers are adding more and more features to the Smake system. Maybe one or the other of you has already discovered the function.
If not - this is how it works
In your shop backend you will now find the sliding control for the "catalog mode" under "Settings". By activating this slider you can easily switch your shop into catalogue mode and undo it again.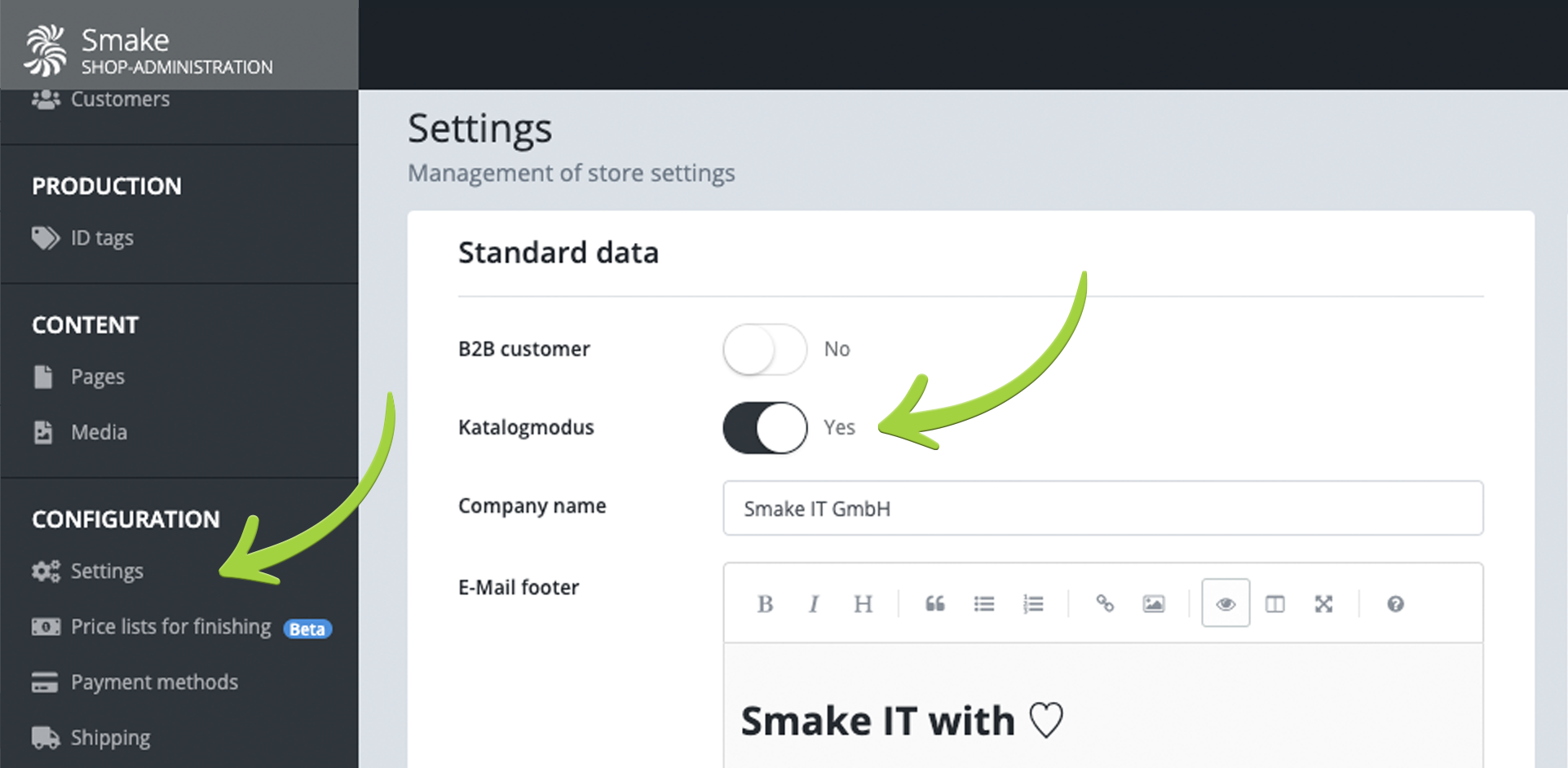 Your shop is now in catalog mode - but what is different?
In the catalog mode all order relevant functions and areas are omitted. This means that you won't find a shopping cart in the upper right corner, all prices are hidden and the user won't even be able to check out.

Neither in the article listing, on the article detail page or in the designer absolutely no prices appear anymore and also the button "add to cart" is simply not there anymore.
Why all this?
Now you can use your shop as a design tool. The articles can be designed as usual. Instead of ordering them, you can easily print out a PDF. This PDF is very popular for example as a correction release for the customer - the use of a graphics program to create a mockup is now a thing of the past.

In the PDF you get again all details of the designed article - article name, article number and a shortened version of the article description are shown there. In addition, all four views of the article are shown again and you can see directly where to print or embroider. Finally, on the second page there is a picture of the motif (no matter if embroidery or print motif) for viewing, at this point you will also find the dimensions and position of the motif.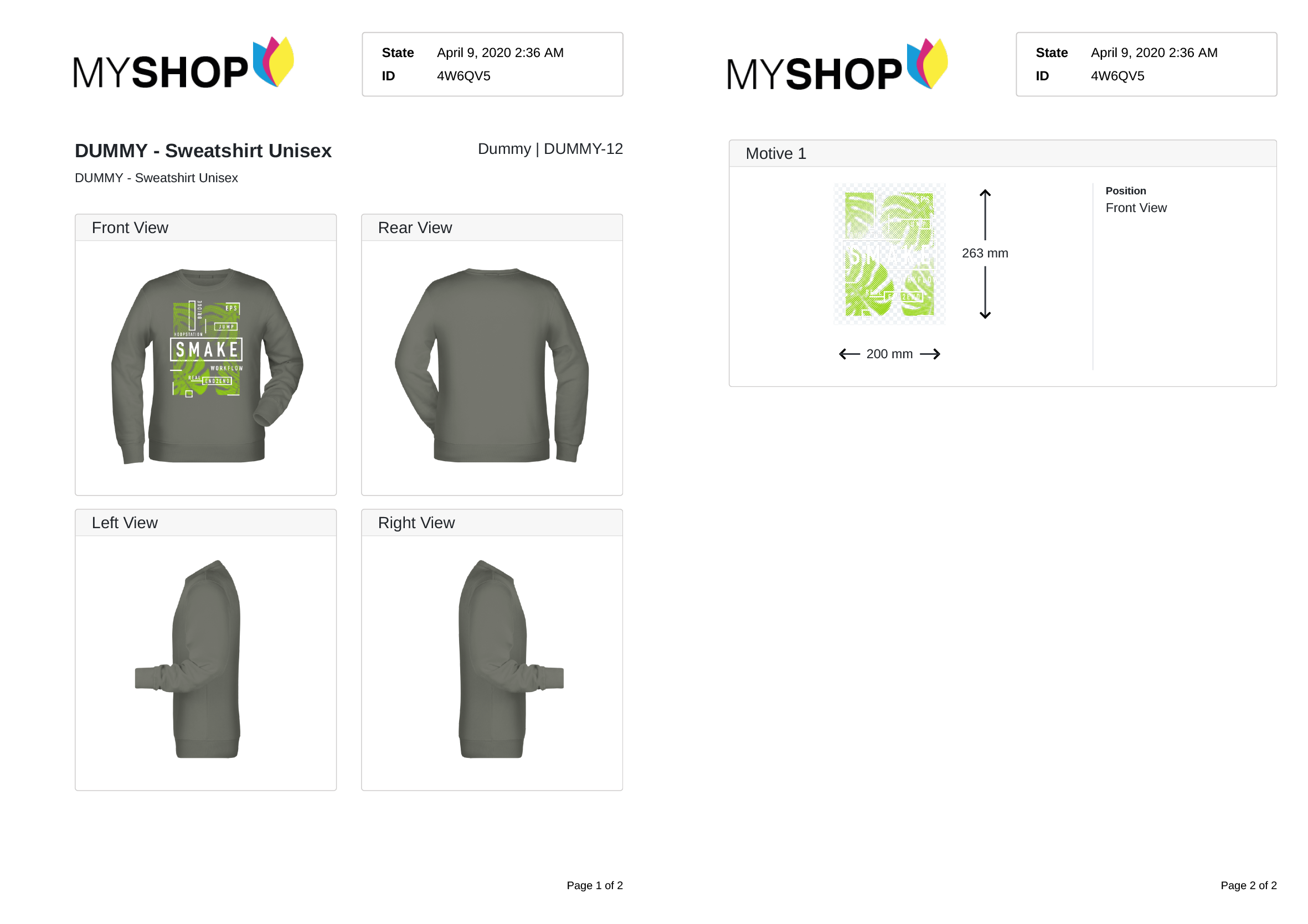 One shop - many possibilities
Up to now Shop, API and POS were united in our backend - now there is the catalog mode.

This can be used for demonstration purposes such as demonstrating your product portfolio to customers without the risk of ordering something there. But this tool can also be used in customer service. With a few clicks, the customer service team can create a PDF correction approval and send it to the customer.