Many of you love the Smake production system because you have so many options in the setup and use of the production files. Especially in the embroidery sector our system is extremely popular!
What is especially great is that we upload original embroidery files / embroidery programs in our backend and these are afterwards called up via scan in production. But that's not all: The uploaded embroidery programs can still be edited. Either I upload a special file (*.pfx) and can even exchange texts or you work with the most common of all formats - the *.dst file. With *.dst files even the colors can be adjusted.
Standardmäßig ist eine Auswahl von 28 Madeira Garnen in deinem Shop angelegt.By default a selection of 28 Madeira threads is available in your shop.
But how do I get more threads now? I've heard Smake provides over 600 threads for their customers...
How it works
Log in to your shop backend and select "Colors" from the left menu.
Under "Colors" you will find the button "+Add" in the upper right corner - similar to the system products.

A list opens - the look reminds of the list of the product transfer. This list contains all threads provided by Smake. Currently, the Madeira Polyneon and the Gunold Poly 40 are listed, and there is also a search field in the upper area - here you can easily enter the thread number and find it. Afterwards just click on the button "+Add" next to the desired thread and the thread will be added to your shop backend.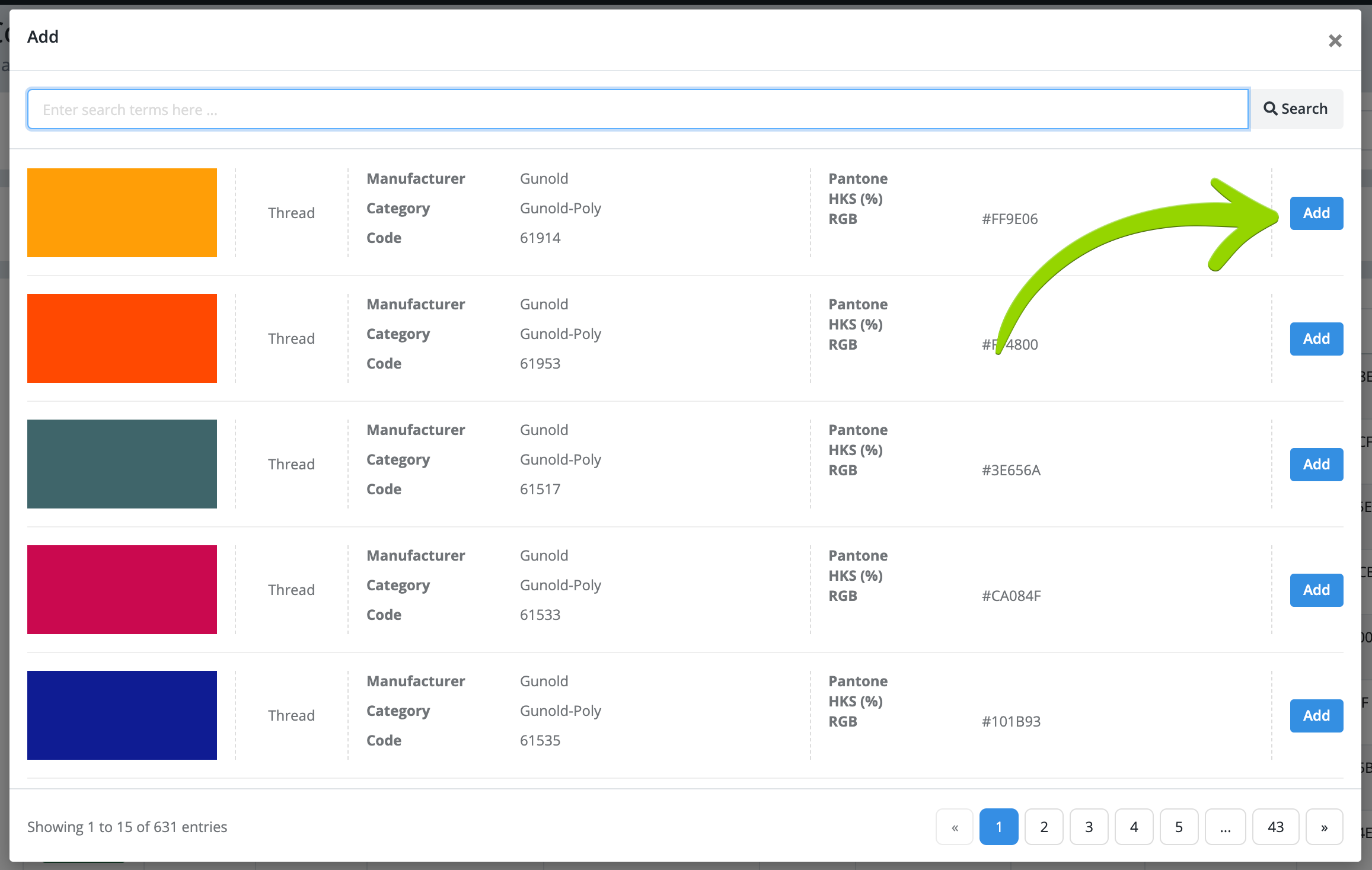 The thread is directly active and can be used - you do not have to set anything yourself!
You have not found your desired thread?
No problem! Threads can also be applied manually whenever you like.