The Smake system enables a granular rights management per user according to subject areas.
You will find the rights management under "Configuration > User" in every of the following areas:
client administration
Shop administration
production management
client administration / shop administration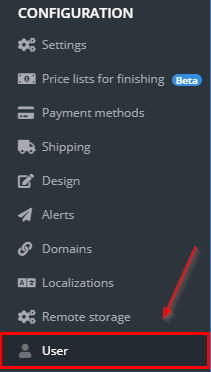 Find your desired user from the user overview and click there on the "Edit" button: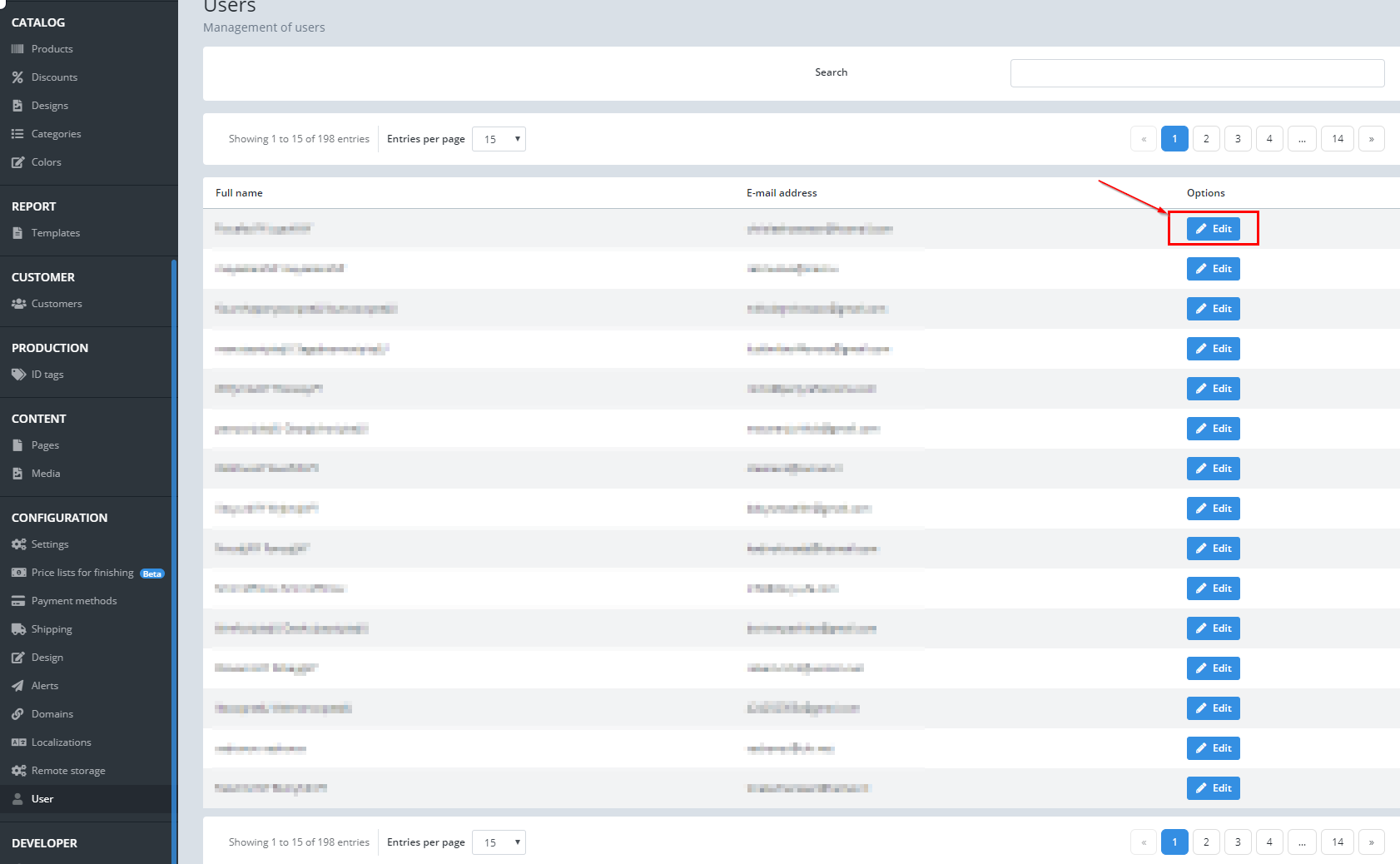 On the detail page, all possible rights are displayed in the right area, which you can assign to the user: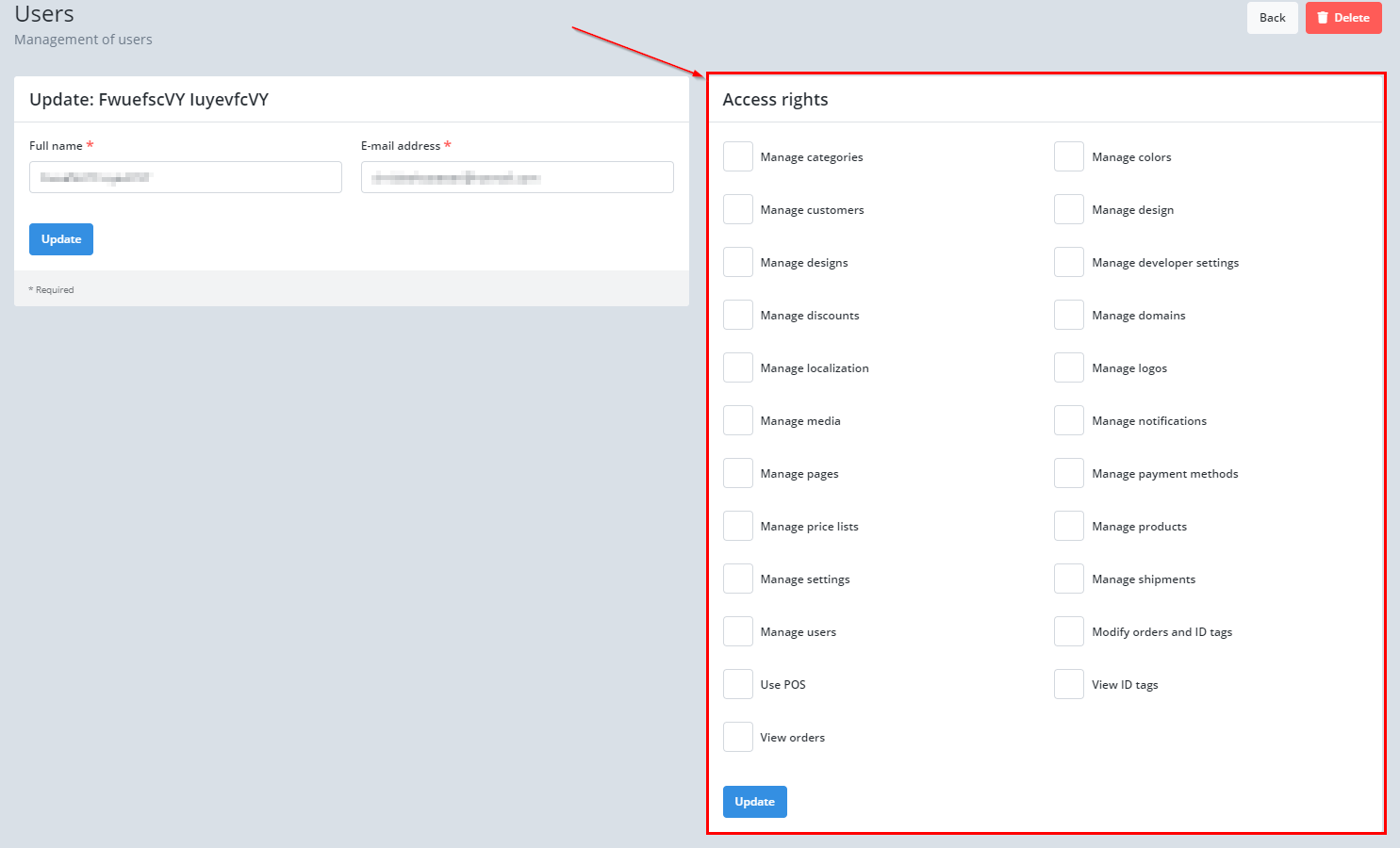 Select the rights required for the user (in our example 1-4) and then click on the "Update" button (5):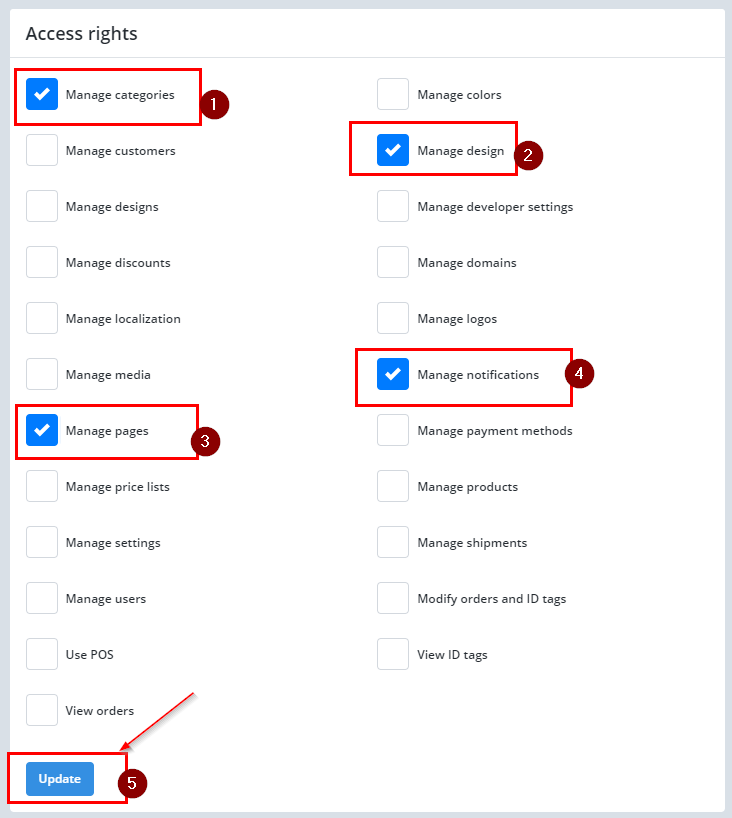 From now on, the user has the permission to use the topics you have stored to view and manage.
Production management
The process is similar in production management. Here you find the menu item only under "Settings > Employee":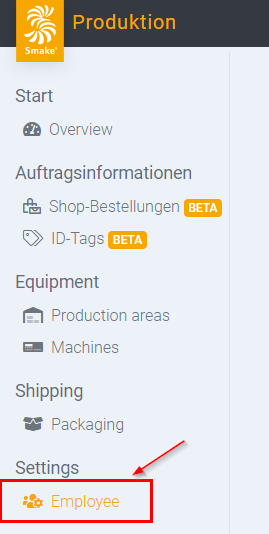 But here you can set the rights granularly according to topic areas as in the other areas per employee: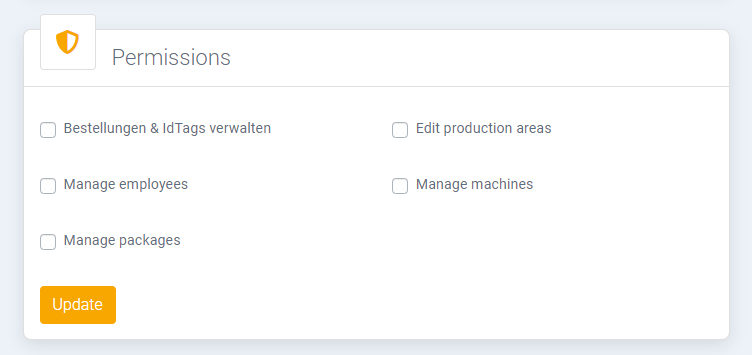 info:
The only exception is always the owner of the system. He is in the user list marked by the flag "Owner". The owner of the system always has all rights and they cannot be taken away from him.