You can configure your system so that all emails are sent to your customers with your own sender email address.
Go to your Shop Backend under "Configuration > Settings" and enter your preferred address under "Domain information > Customer email"
Example: noreply@shirt-company-shop.com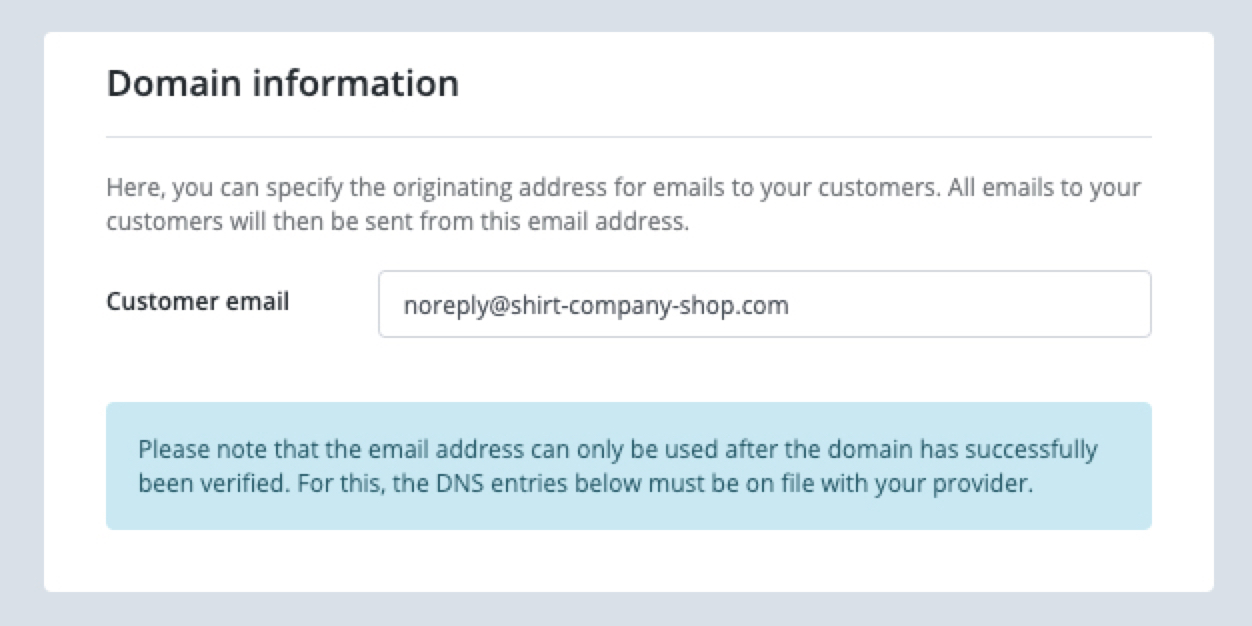 After saving, all necessary DNS entries will be displayed, which you have to enter at your domain provider. Without these entries no e-mails with your new address will be sent.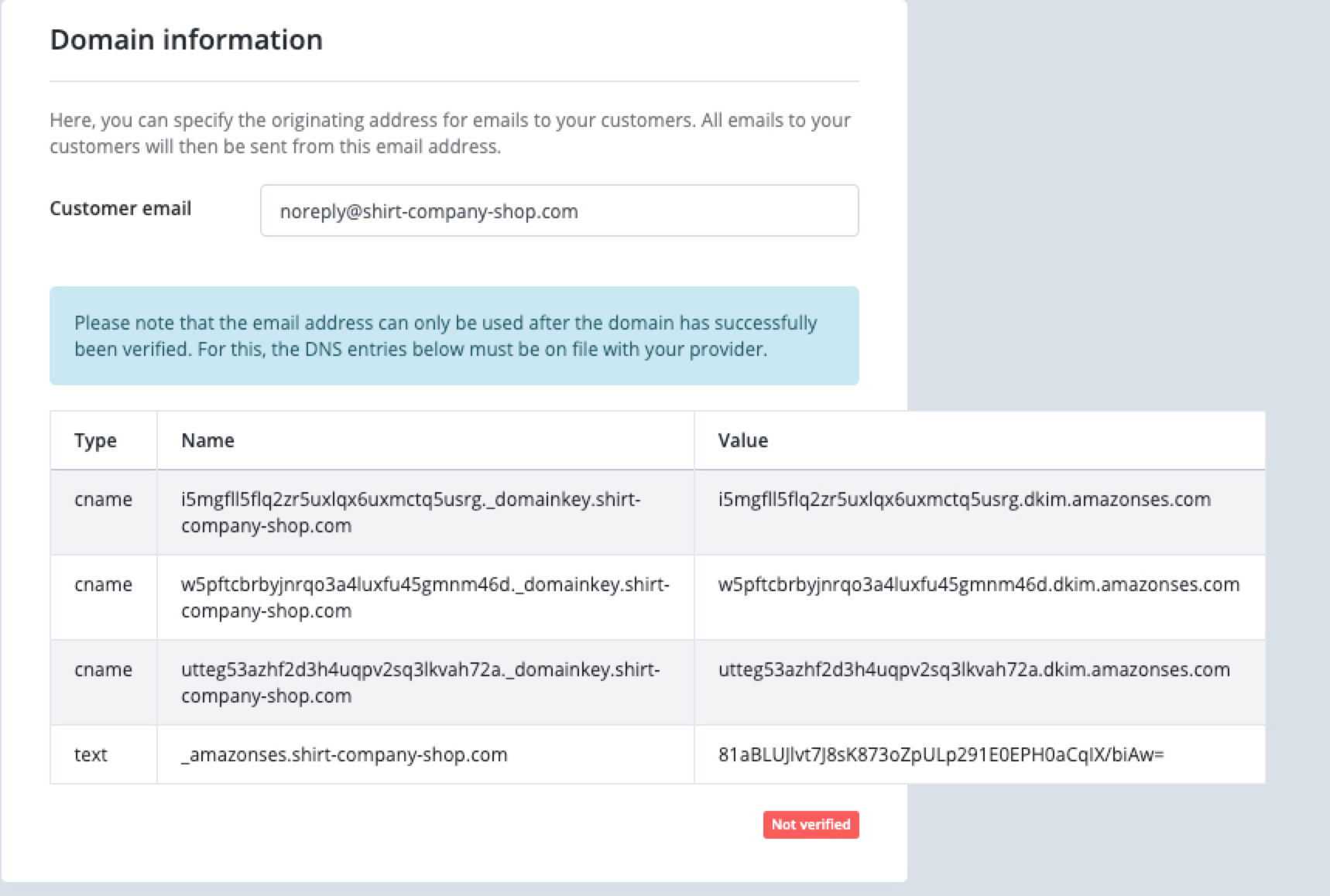 With the following tool you can check whether the entries with your domain provider have been created correctly:
For the "cname" entries: https://mxtoolbox.com/CNAMELookup.aspx
for the "text" entry: https://mxtoolbox.com/TXTLookup.aspx
Verification
After you have saved the DNS entries at you domain provider, these settings will be checked and verified.
This process can take a few minutes or hours.
You can see the status of the verification in the settings at the status display " verified" or "not verified".
Only when the status is changed to "verified" will the e-mails be sent with your own sender address.