If thread trimmers are missing in TBF files, a setting in of the ZSK embroidery machine.
Some thread trimmers are defined by 3 jumping stitches.
The ZSK embroidery machines offer a setting for this in order to make them into thread trimmers. to transform.
This setting can be changed in the software settings.
In order to change this setting, the "All optimization options" option in the software settings must be set to "All optimization options". can be selected: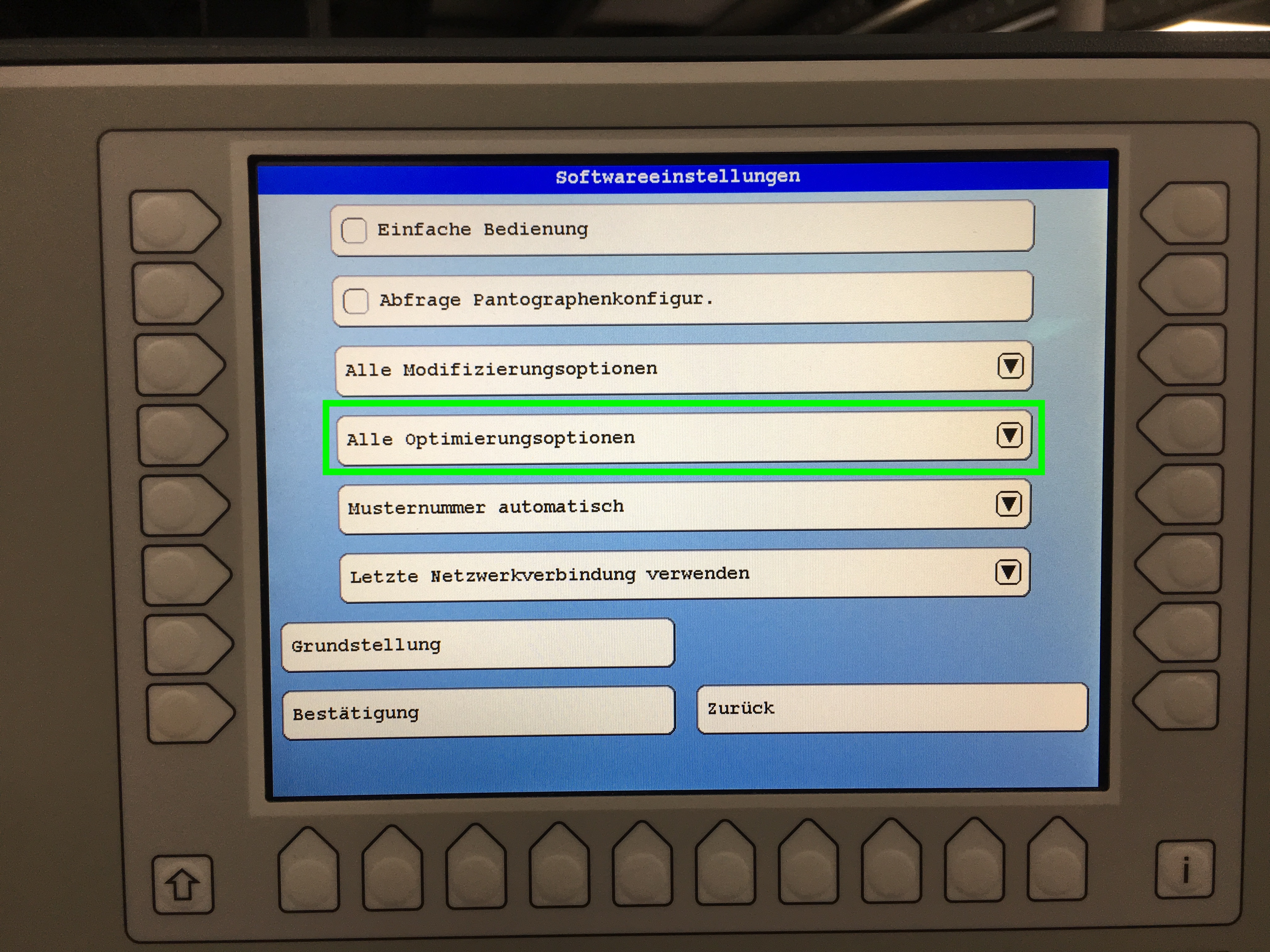 When querying the values, the following must then be set: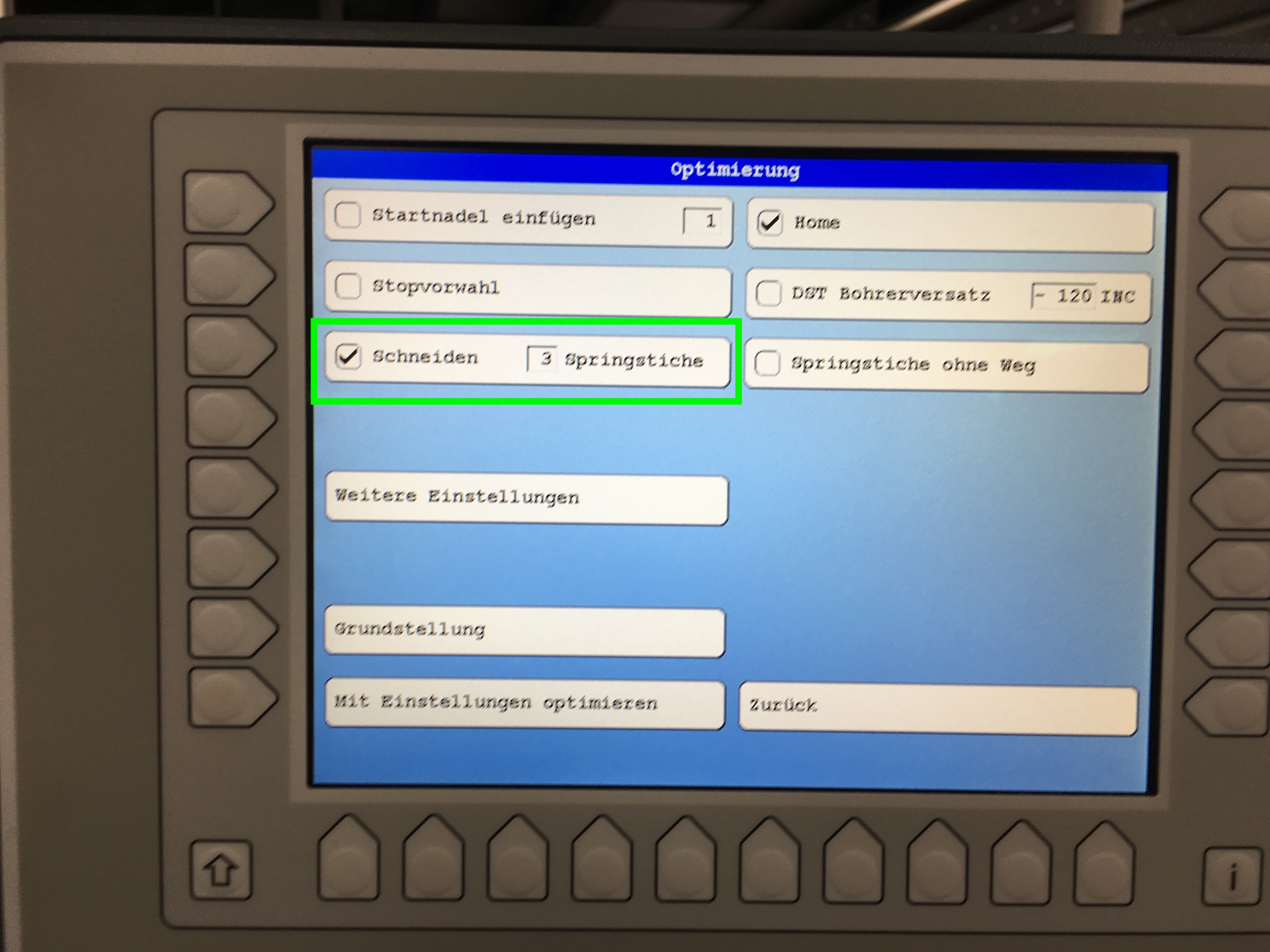 Save with the "Optimize with settings" button.
Finally, change the software settings to the following settings so that you can this optimization is always performed: