Index
---
1. Turn on the TouchBOX and other hardware components
First switch on the TouchBOX at your aeoon DTG Station. On the TouchBOX V4 you will find a switch for this on the bottom side. The booting of the box can take a few seconds.

Also switch on the big screen, if available, and your aeoon machine according to the manufacturer's instructions.
---
2. Logging in to the TouchBOX with your employee ID card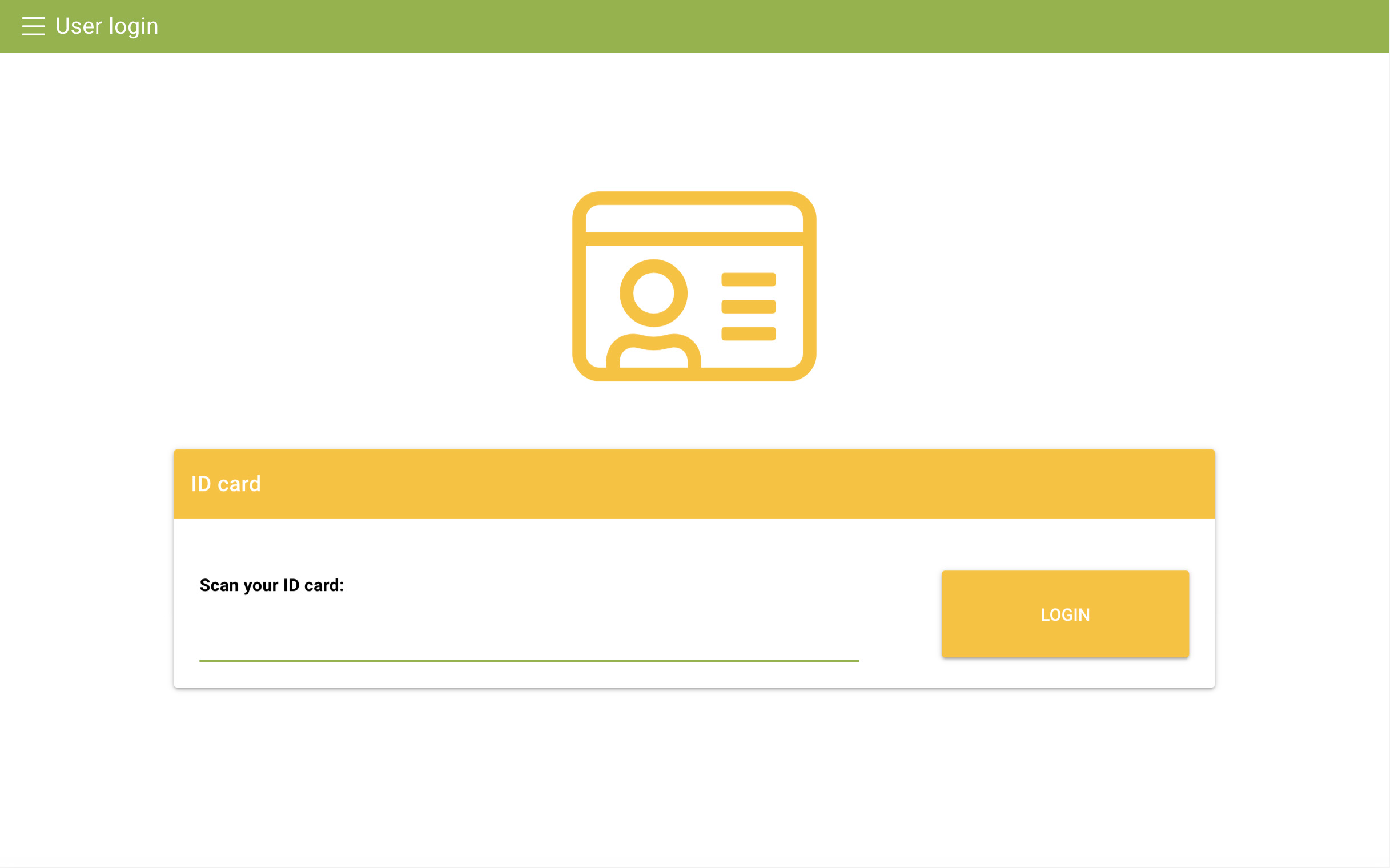 After switching on your TouchBOX, the login interface appears first. You should already have created a staff card. If this is not already the case, your production supervisor can create it for you.
Hold the QR Code of your card below the scanner to log in. This is absolutely necessary. Each employee must always log in at the station where they work.
---
3. Using TouchBOX at the DTG - aeoon Station
After successful login with the ID card, the "DTG aeoon" station interface appears. Here you have two options to choose from: "Load Print" and "Load Preview" - by default, "Load Print" is always selected, so that you can quickly start production.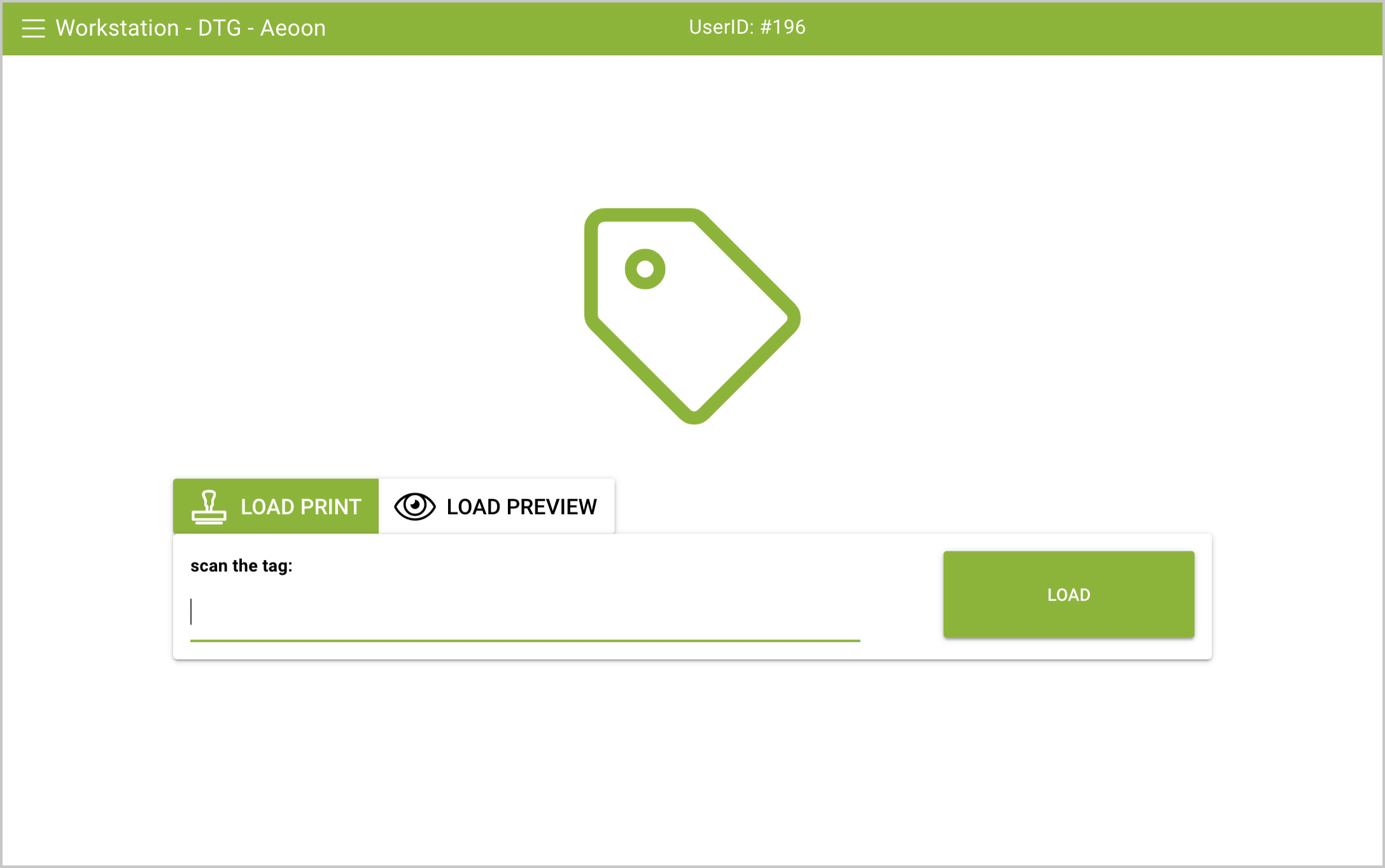 Under "Load Preview" you can scan an ID Tag as usual, but at this point you will only get a preview of the job and cannot perform any action.

Scan the ID tag by holding it under the scanner and the overview of the order to be produced will appear. At the same time, the file that was ripped in the background (scan to aeoon PTB starts ripping process) is retrieved and you will find it in the queue on the aeoon touch panel. Continue here according to the manufacturer's instructions from aeoon.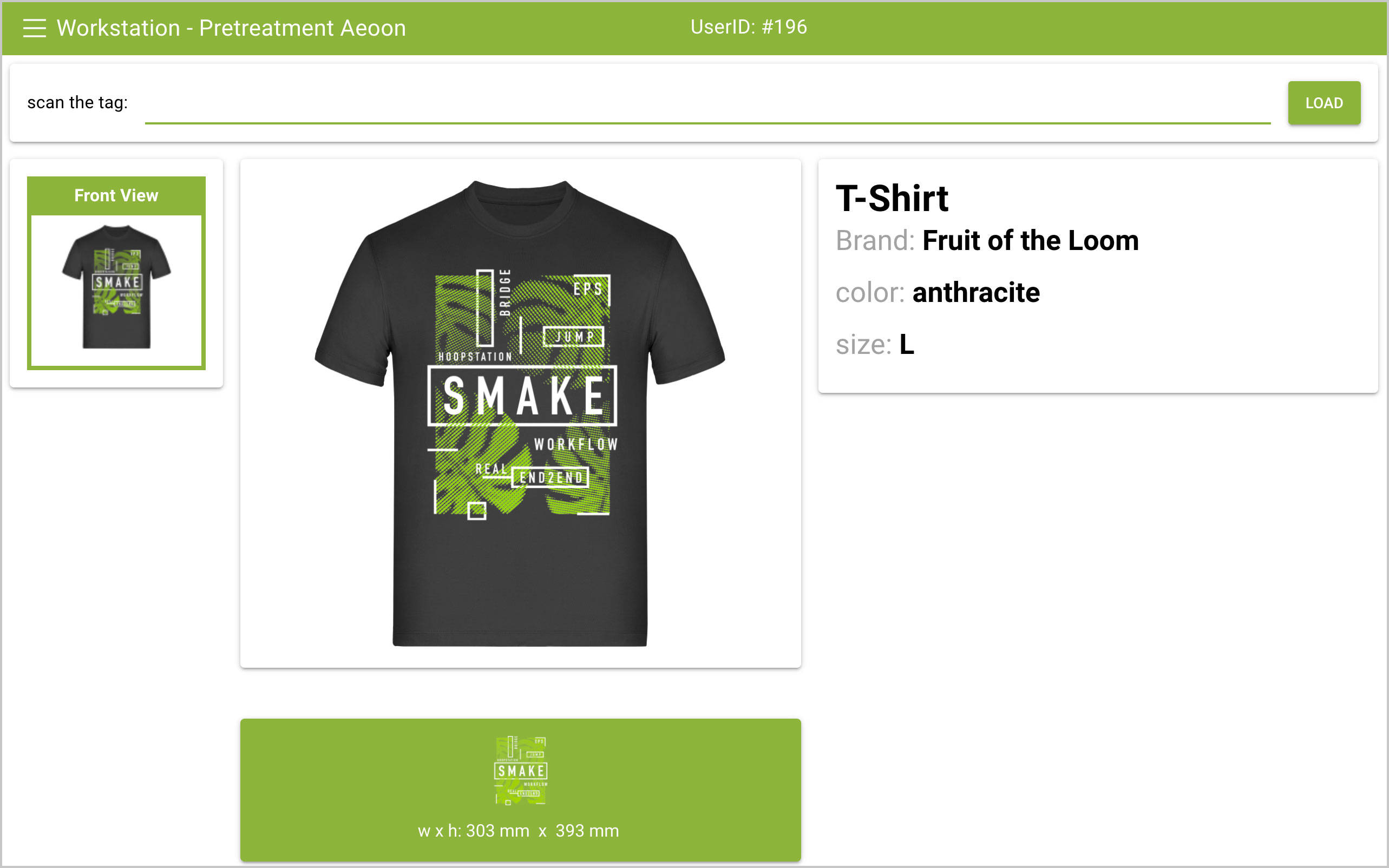 IMPORTANT - SCAN ON AEOON PTB BEFORE!
All textiles have to be scanned once before at the PTB TouchBOX. No matter if they really have to be pre-treated or not. The scan at the pretreatment station triggers the RIP process in the background. If the textiles are not scanned at this station, they cannot be scanned or printed at the aeoon DTG station, because no ripped file is available yet and therefore cannot be produced.

Button "Print Later"
If you do not want to print this order yet, you can use thebutton "Print later". The file will not be locked and can berescanned at the station at any time.

Button "Scan next Tag"
This button closes the ID Tag, locks the print file and allows you to start the next ID Tag.
---
Successful printing must always be completed by clicking the "Scan next Tag" button. Otherwise the ID Tag or the corresponding print file is not locked and could be printed again by mistake. In addition, open prints are displayed at the "Quality Control" station if these are not completed and the textile cannot be sent and must be returned to the DTG station.
---
4. Possible Error Messages and Notes
| | | |
| --- | --- | --- |
| Operation at Station | Message / Note | Explanation |
| Scan ID Tag / Load Print | There are no open prints. | There are no prints available or they have already been printed. |
| Scan ID Tag / Load Print | ERROR!!! ID-Tag with ID "XYZ" could not be found. | ID- could not be found. Order was cancelled. |