Index
---
IMPORTANT - BEFORE USE!

This manual assumes that the ZSK Sprint is already installed and set up in the Smake Workflow. The correct position of the head (center/center) is a prerequisite for a smooth process. Furthermore, the embroidery programs / files used in the Smake Workflow must also have their starting point in the center.
---
The ZSK machine is already switched on and prepared. There is also a barcode scanner next to the T8 on the machine.
---
1. Loading Embroidery Files
In order to be able to scan the present ID-tag at the machine, open another sub-menu by pressing the "R1" - "Load Design" button.
Then select the barcode scanning process with the key "U7" to get to your motif.
The symbol with the barcode above the key "U7" helps you to easily remember which key you have to press.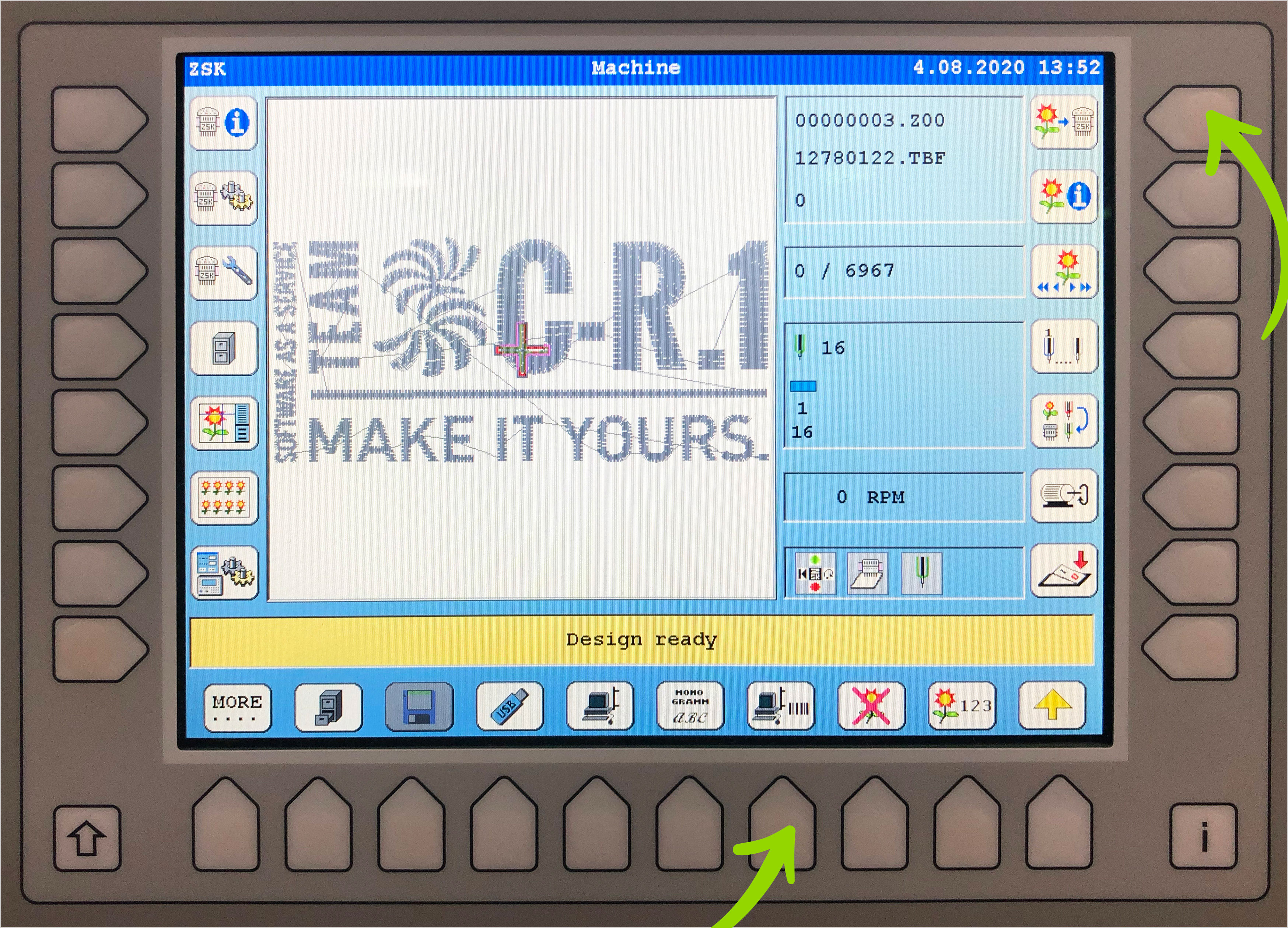 Another interface opens. Here you are asked to select the frame. Select the corresponding frame and confirm your selection with "L1" or "R1".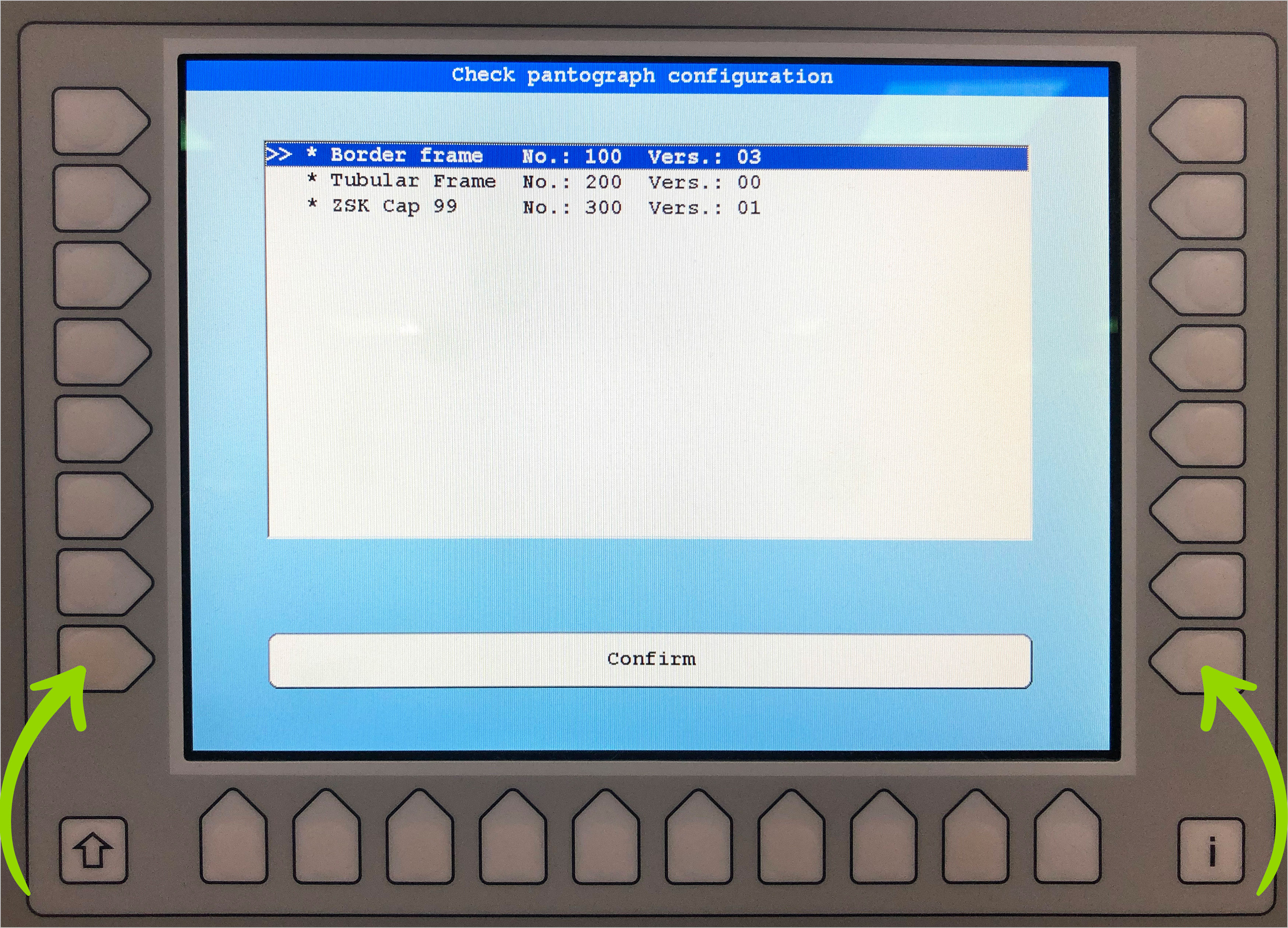 After confirming the frame selection a new mask "Load design via network (bar code)" opens.
Now you can scan the ID-tag as usual using the bar code scanner located next to your T8.
The file that was previously generated in the clamping area via EPS Jump or HoopStation will be retrieved from the Smake Cloud and loaded into the machine.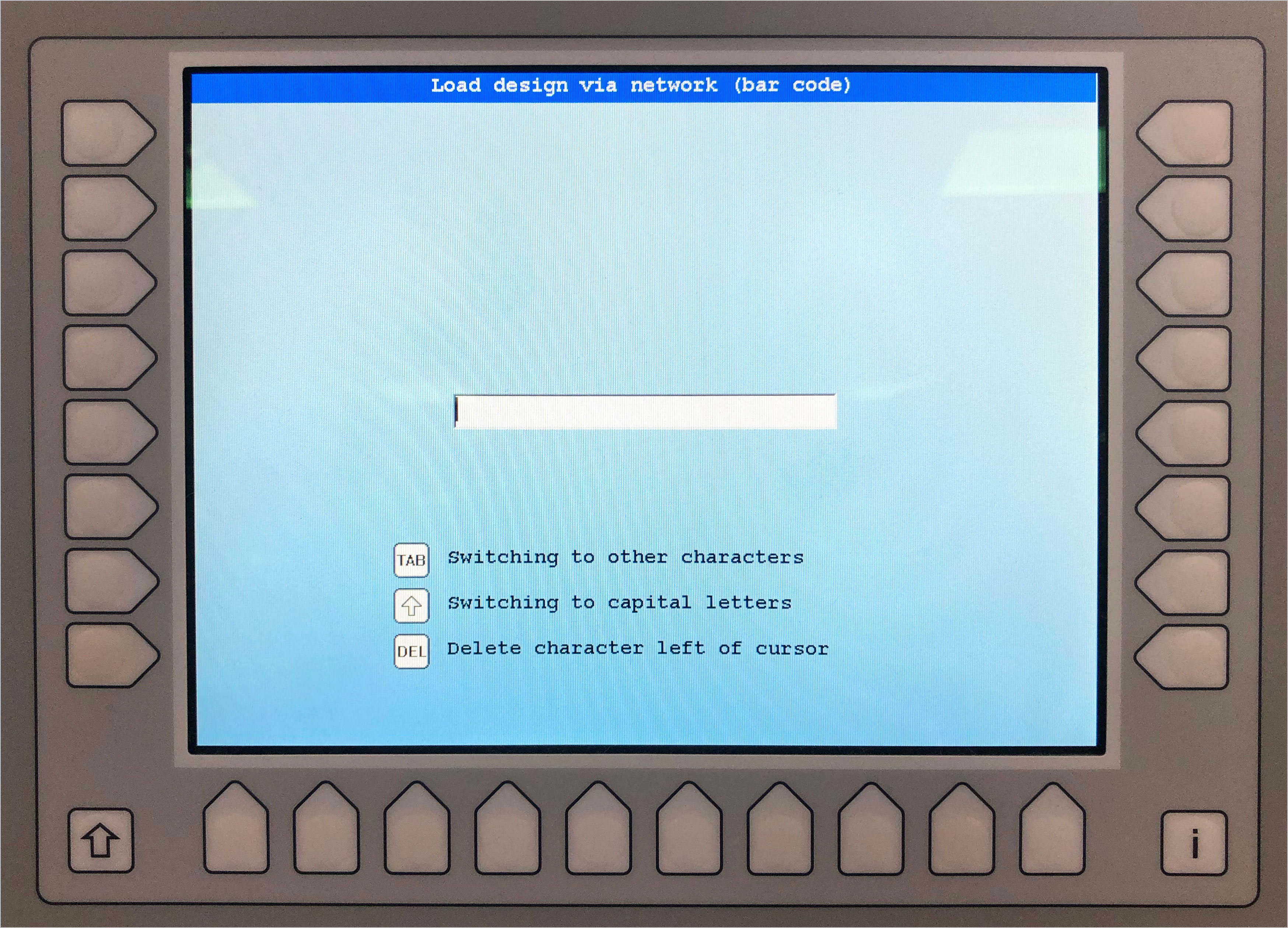 IMPORTANT - BEFORE AT THE HOOPING AREA!
The process of hooping using the EPS Jump or Hoopstation must be completed according to instructions, otherwise the embroidery file will not be available on the cloud. The process cannot be continued.
After the file has been loaded, you will be asked if you want to modify the file. Since the correct settings are already available, press "L6" or "R6" - "No Design Modification".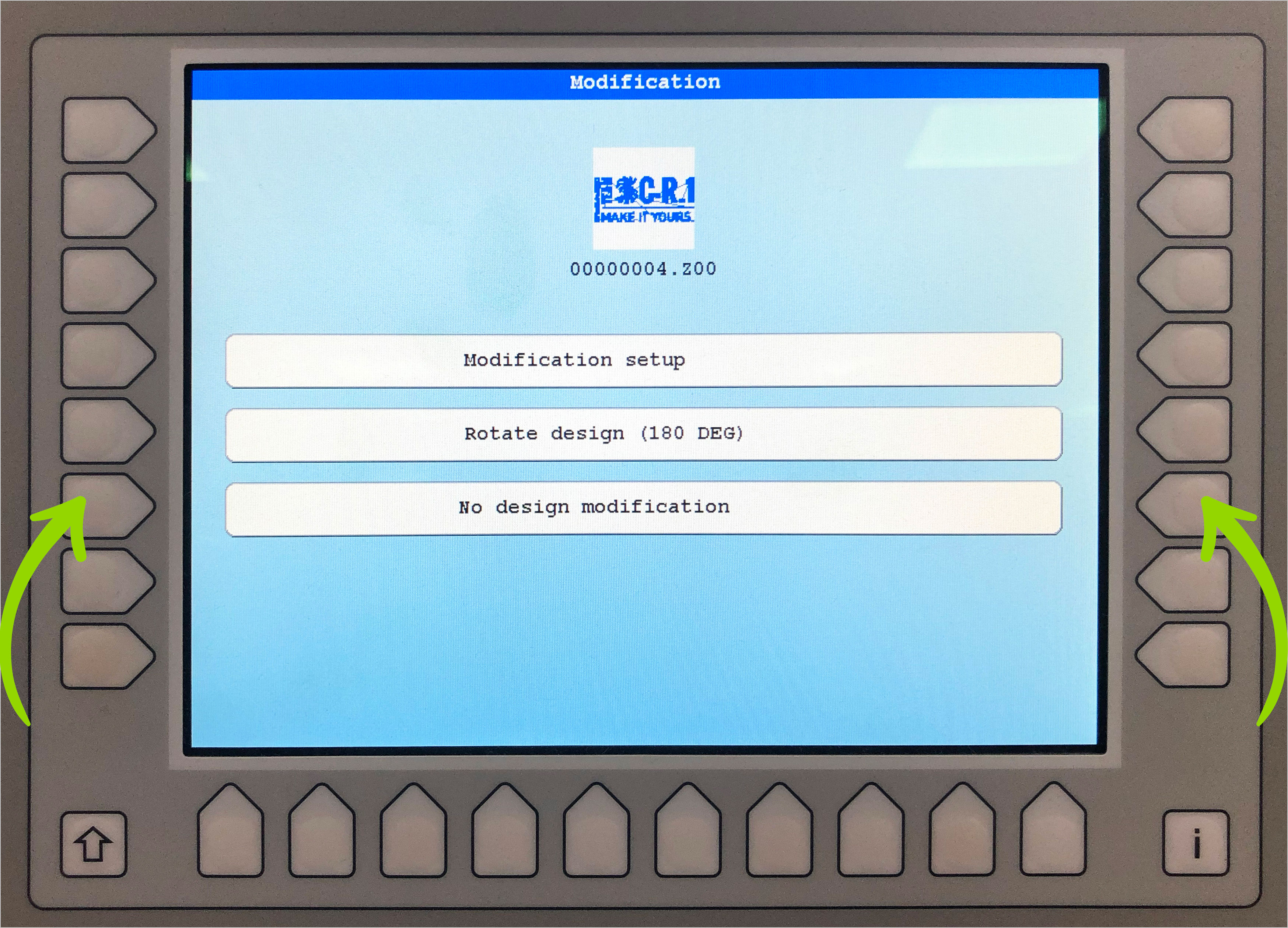 Now you get a preview of the loaded design. Continue by pressing the "L8" key - "Accept loaded design" on the T8.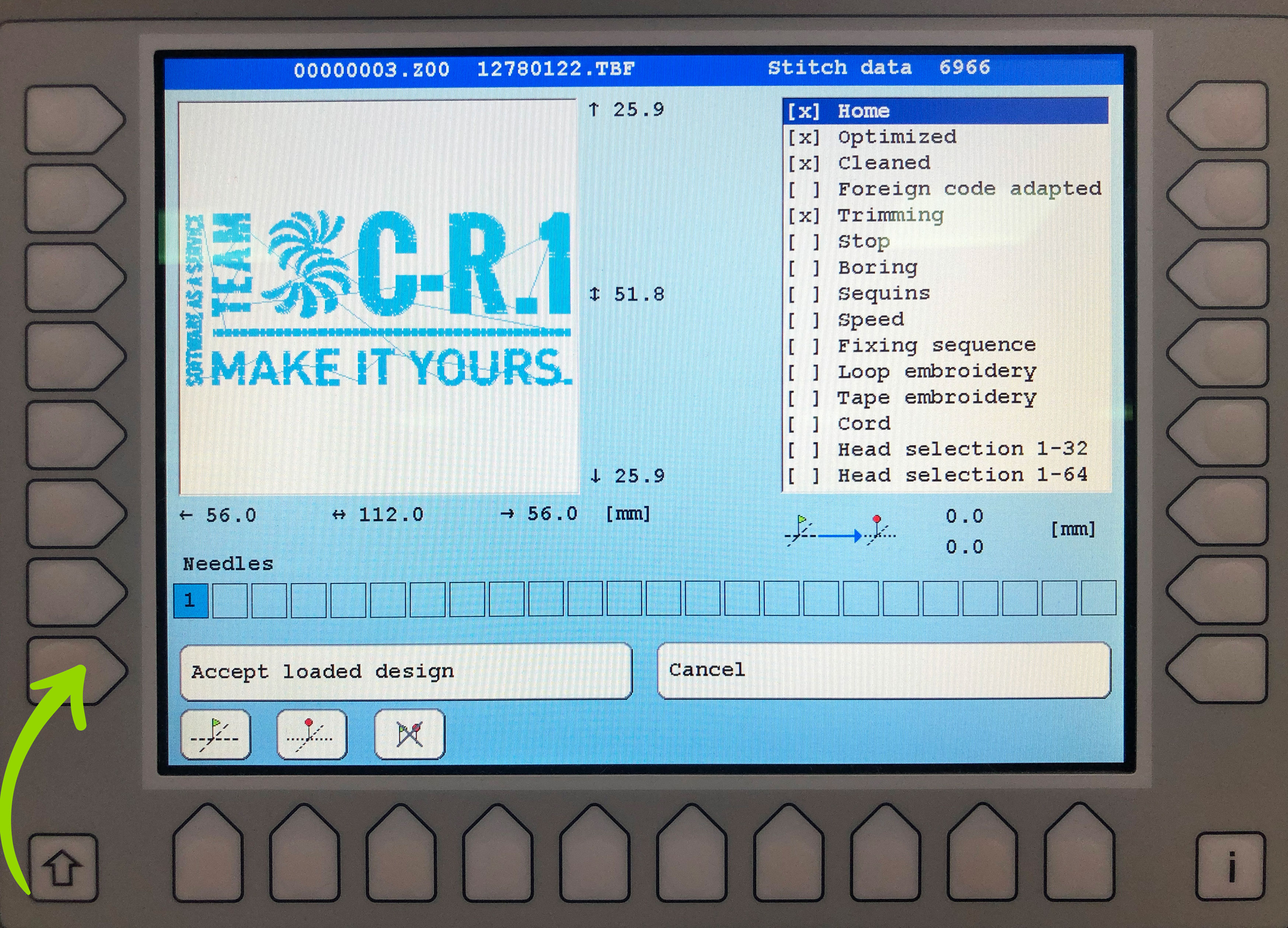 ---
2. Needle Assignment - Change thread colors
Your design was successfully loaded from the Smake Cloud into the machine. Now you can change the needles according to the manufacturers instructions. On your textile or hoop you will find the sticker with the "needle assignment" which was generated on the EPS Jump or HoopStation. Here you can see exactly which yarn colors must be used on which needle.
After the thread colors have been selected successfully the embroidery process can be started. You no longer need to manually load your file or determine the placement or rotation within the hoop. This information has already been generated and saved in the hooping area.