Box sorting moves from TouchBox to production backend!
From 08.06.2020 the "Box sorting" disappears from the administration area of the TouchBox and from then on can only be found in the production backend.

The function "Box sorting" which belongs to the station Order sorting, moves now from the TouchBox administration to the production backend.


For what is this area?
If your order sorting boxes are ever fully occupied, you can easily add, activate or deactivate new boxes here. This is especially useful if your production is busier than usual at peak times, such as the Christmas season.

In your production administration, select "Box Sorting" from the menu. Here you will see all the boxes that have already been used. You can always see when the box was last updated and also what status it currently has.
Add new boxes
To expand your number of boxes click on the button "+ Create" in the upper right corner.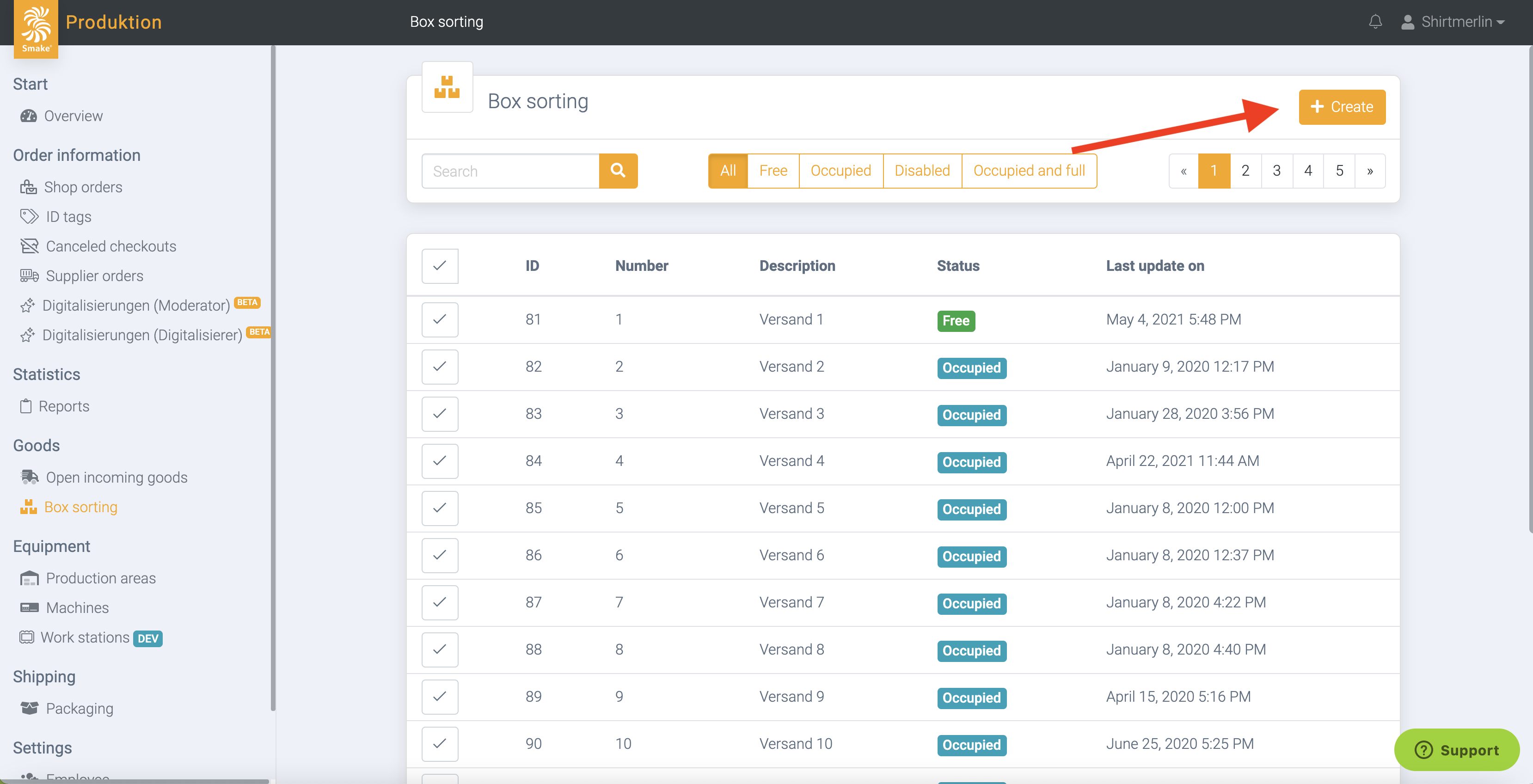 A new mask will open, here you can directly create as many boxes as you want - type your desired number into the text field and click on save.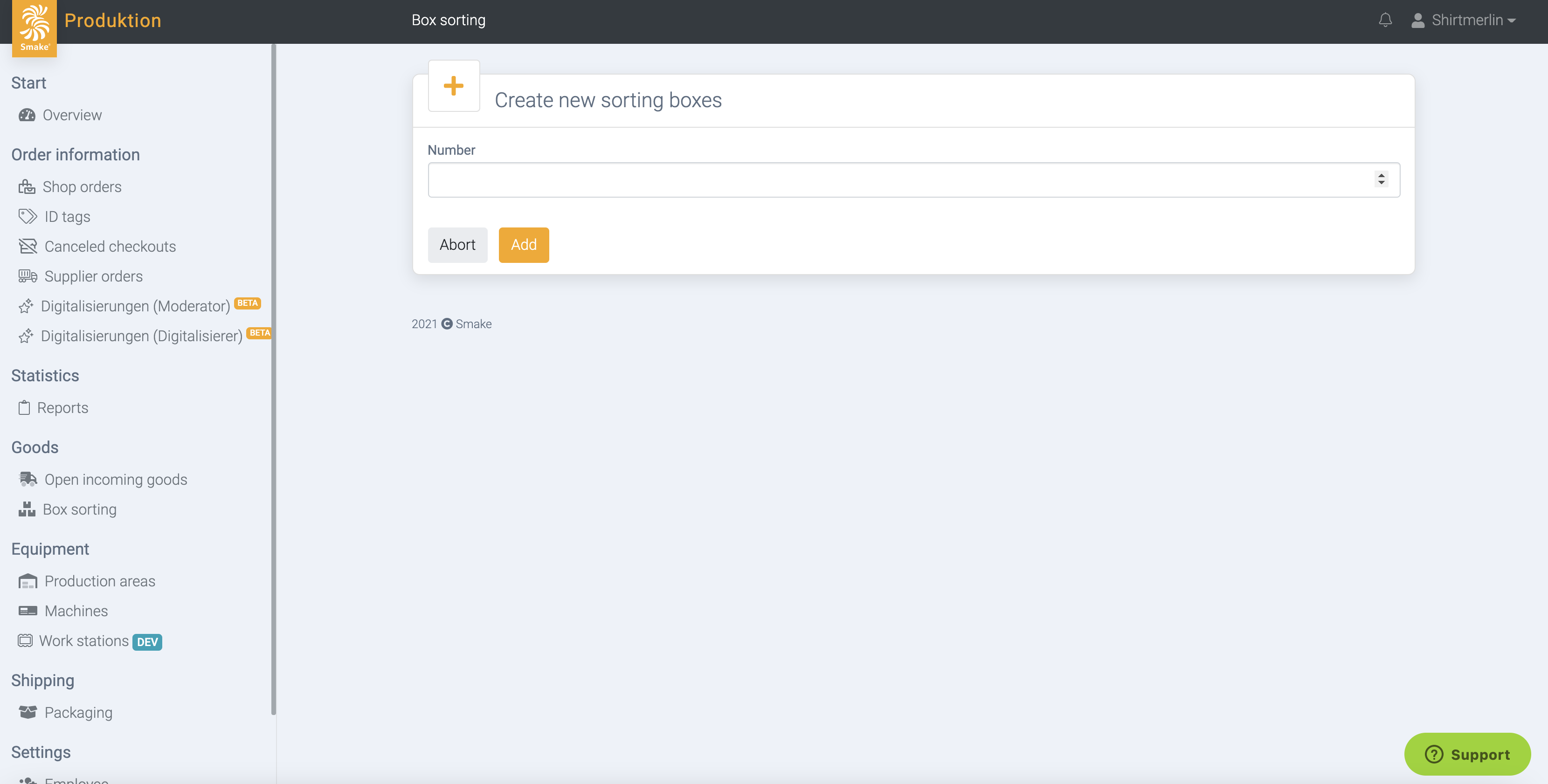 The boxes will be available immediately. You will see them in a short time on your order sorting or on the big screen of the shipping station.
Enable / Disable boxes
You can enable / disable individual boxes. Deactivated crates will not be displayed in production. If your production load has decreased, you can do this to keep your order sorting clear. If you need the crates again you can simply reactivate them and they will be available immediately.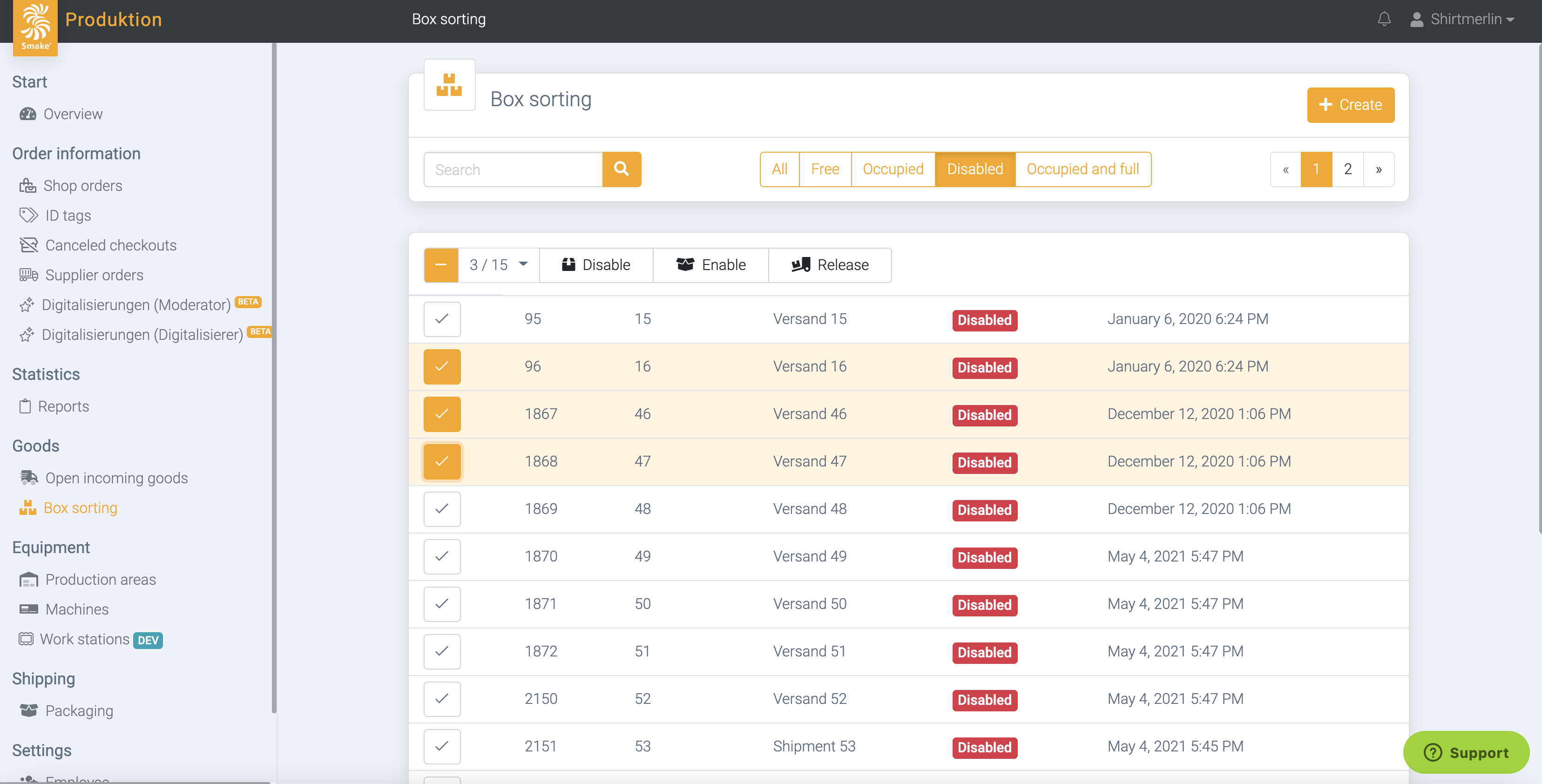 To do this, select the desired boxes in the left margin - a selection appears in the upper area - click on the button with the function you want to use. The change is active immediately.
Release boxes
You can use the selection "release" to unlock the box for shipping.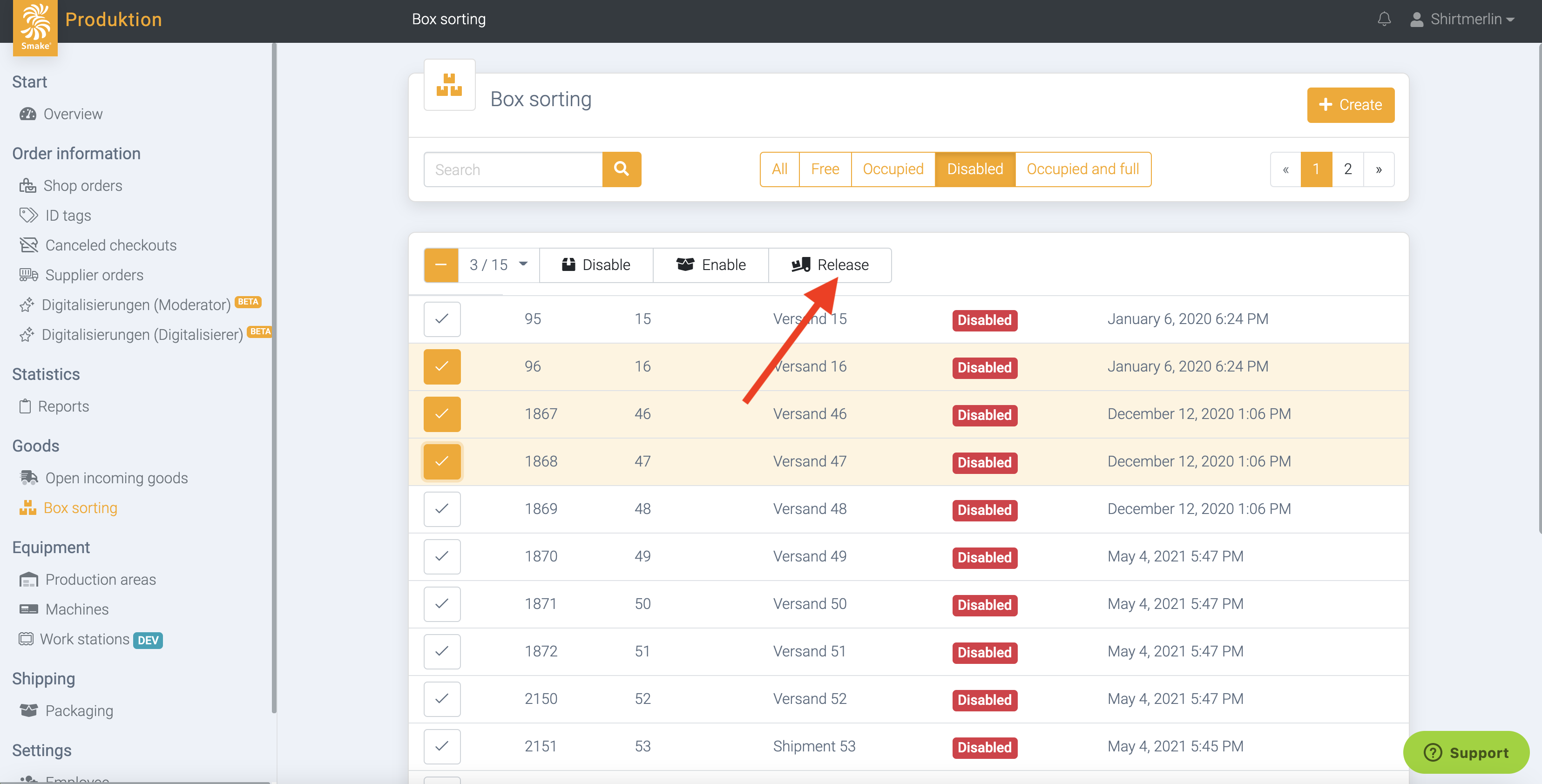 An additional prompt will appear asking if you are really sure you want to unlock the box.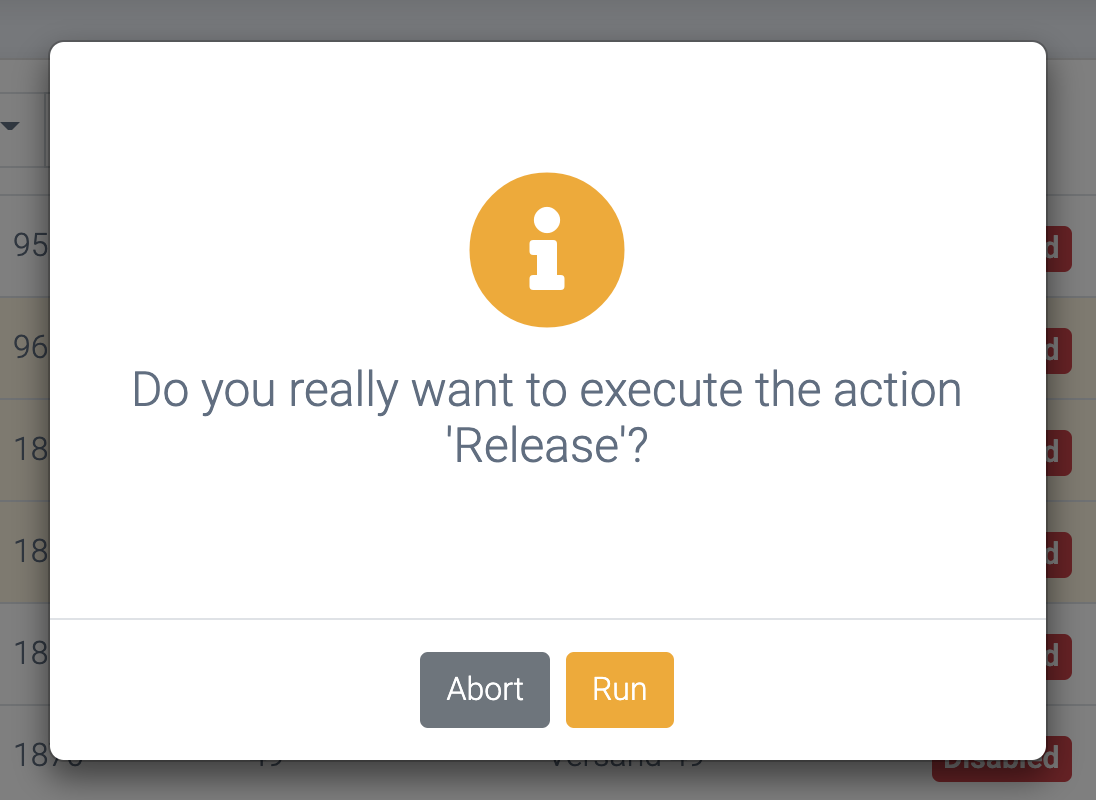 This function should only be used in emergencies, because it can be used to unlock incomplete orders for shipping. It is useful, for example, if an order is urgently needed by the customer and he agrees that parts are subsequently delivered.