Introduction
We are constantly working to improve our system so that you have an even better experience.
Therefore, in addition to GoShippo, we now also support ShipCloud and ShippyPro for creating shipping labels.
Easypost integration will follow.
To speed up and improve the checkout process in the store and in the API, for this new type of multi-carrier integration, no more query will be sent to the multi-carrier at these points.
For this purpose, it is now possible to select in the manual shipping methods whether no label, an address label or a shipping label should be printed via a multi-carrier. This setting is only used at the shipping station.
Since this new feature gives even more flexibility with the manual shipping methods, we will discontinue the API based shipping methods.
Important:
As of December 7, 2021, it will no longer be possible to create new API based shipping methods.
Only manual shipping methods can be created with the option to print a label in shipping.
Existing shipping methods can still be edited and used. However, we will gradually convert them to manual shipping methods.
Important:
For the upcoming feature of partial delivery, only the manual shipping methods can be used.
Partial shipping is not possible for orders with API-based shipping methods.
It is now possible to replace API based shipping methods with manual shipping methods in the backend.
How to use it
Step 1: Add your multi-carrier token
First you need to enter your multi-carrier tokens if you have not already done so.
You can use all of them at the same time, but one would be enough to use an automatic carrier generated shipping label.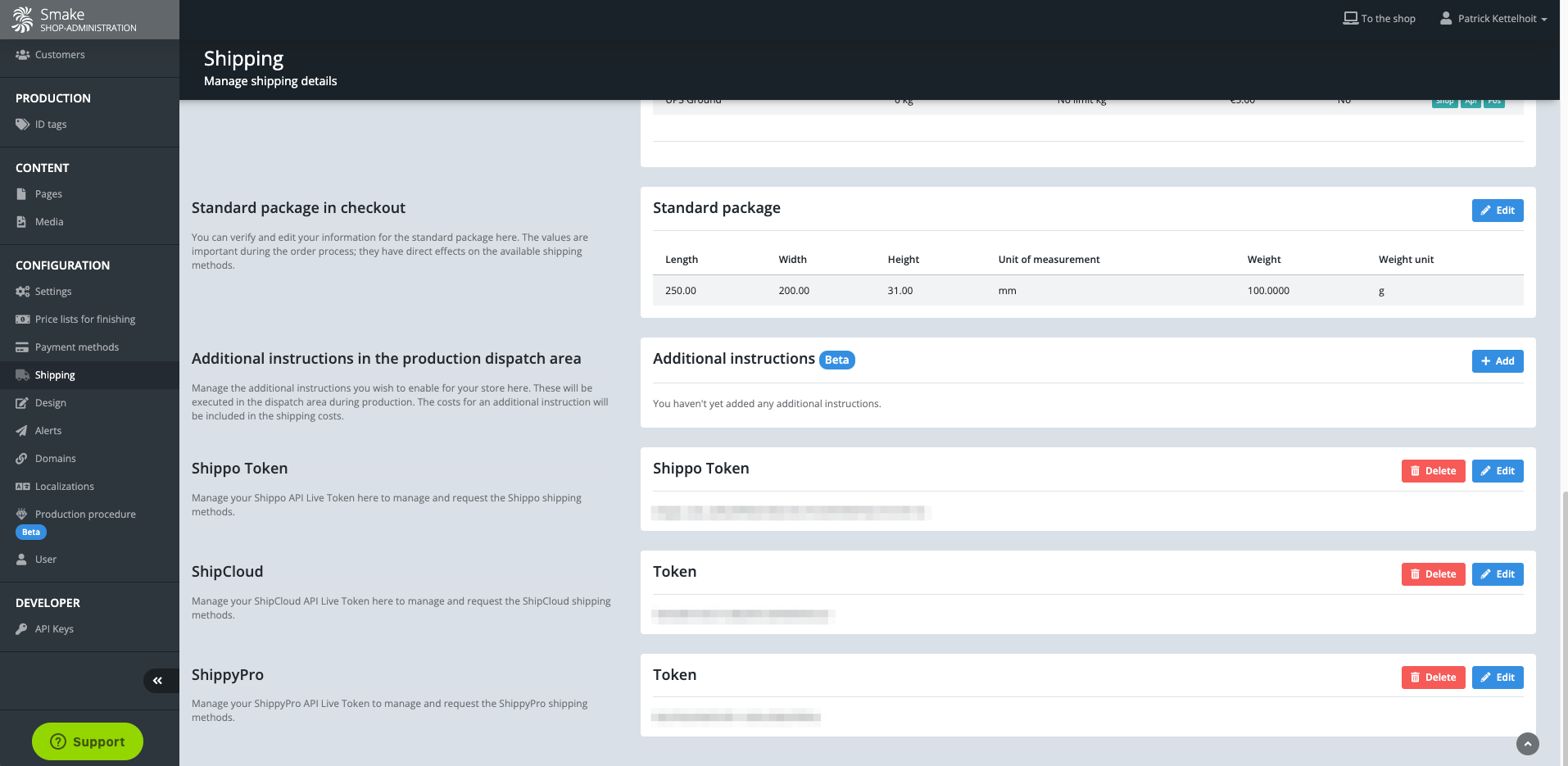 Step 2: Edit shipping zones
Edit an existing shipping zone or add a new one.


For a new shipping zone, please add all countries for which this shipping method should be used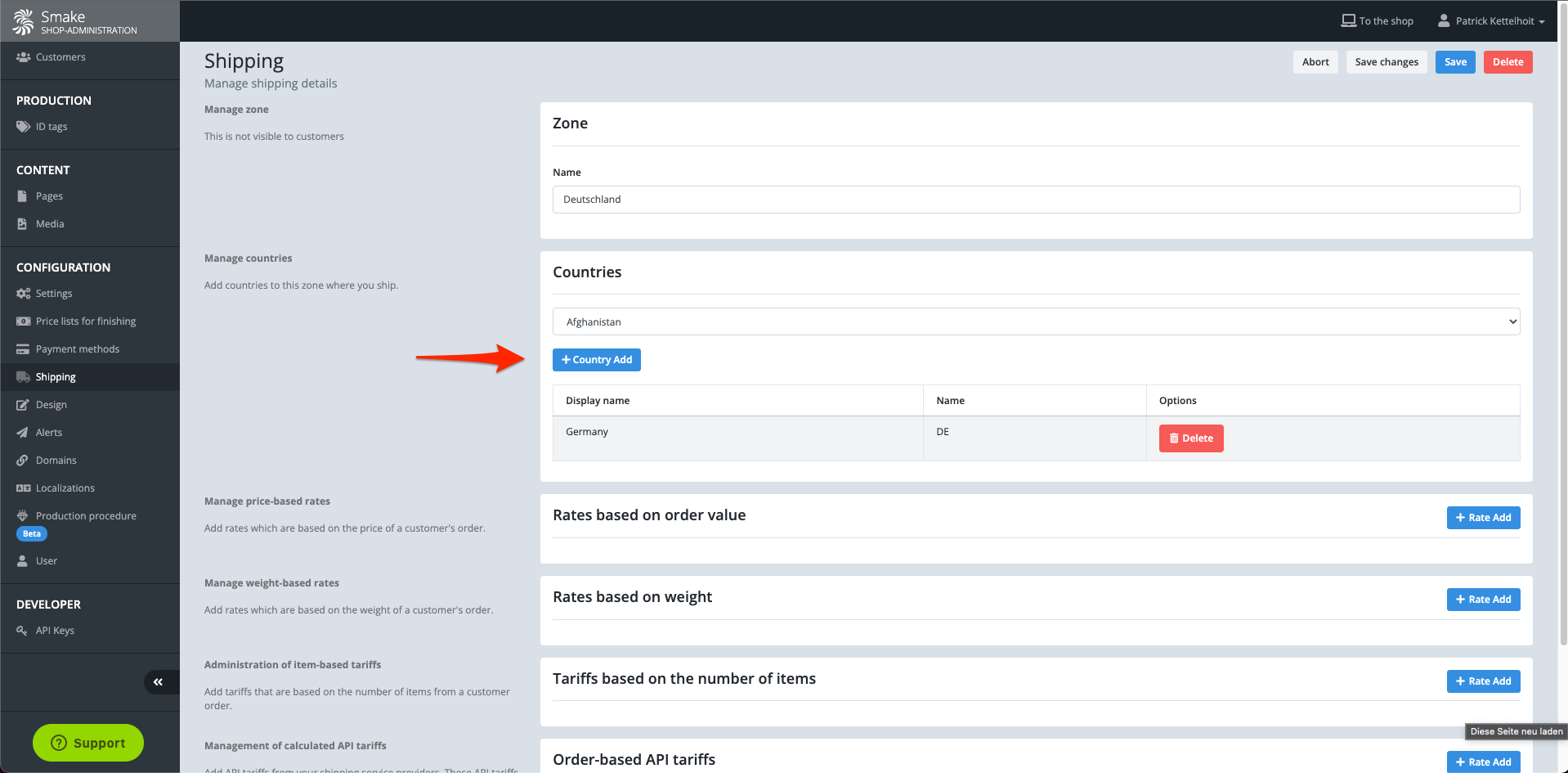 Step 3: Create Shipping Rate
Create a new Shipping Rate based on order value, weight or number of items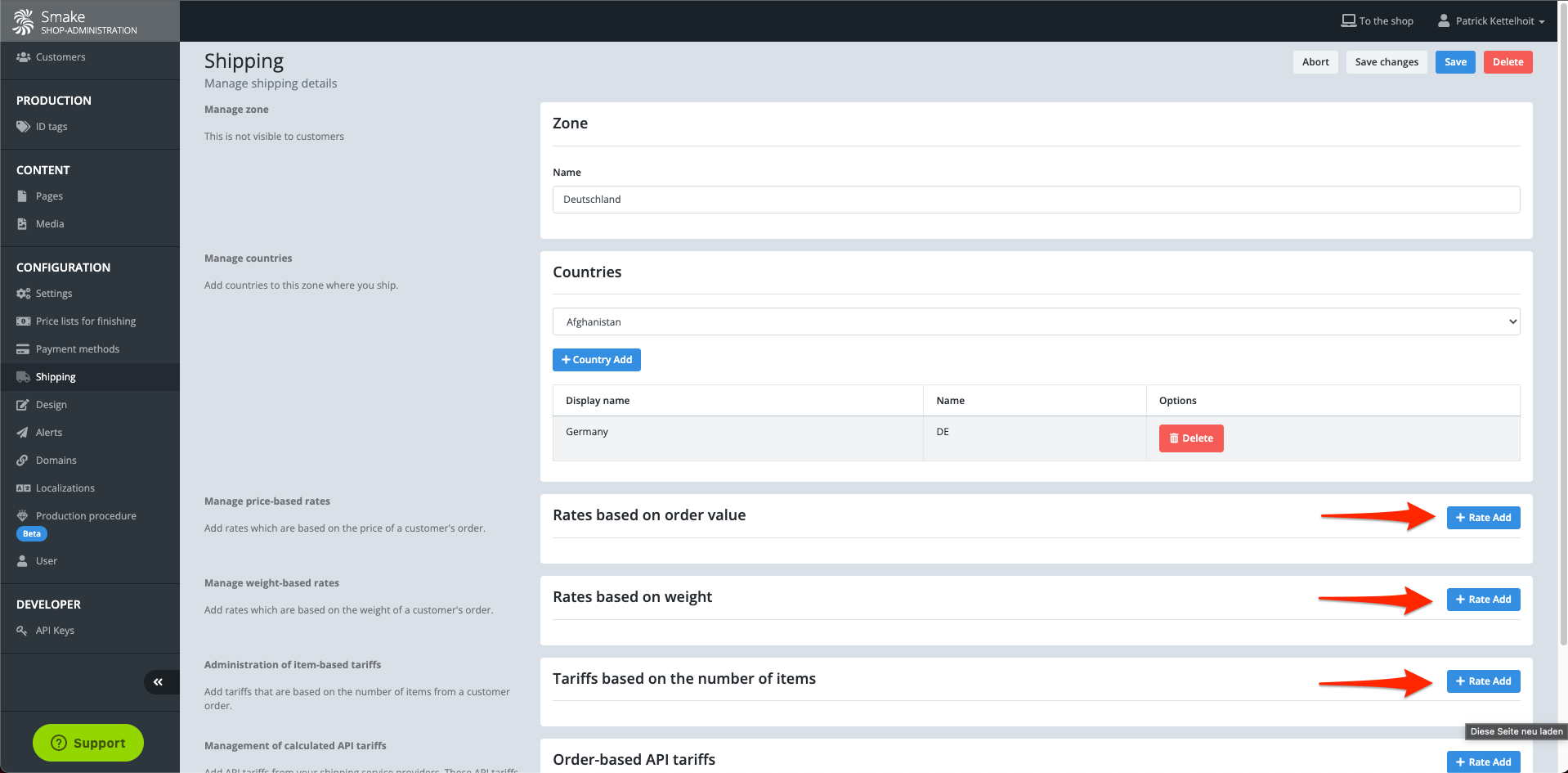 Here is an example of weight based rates:
Blank form: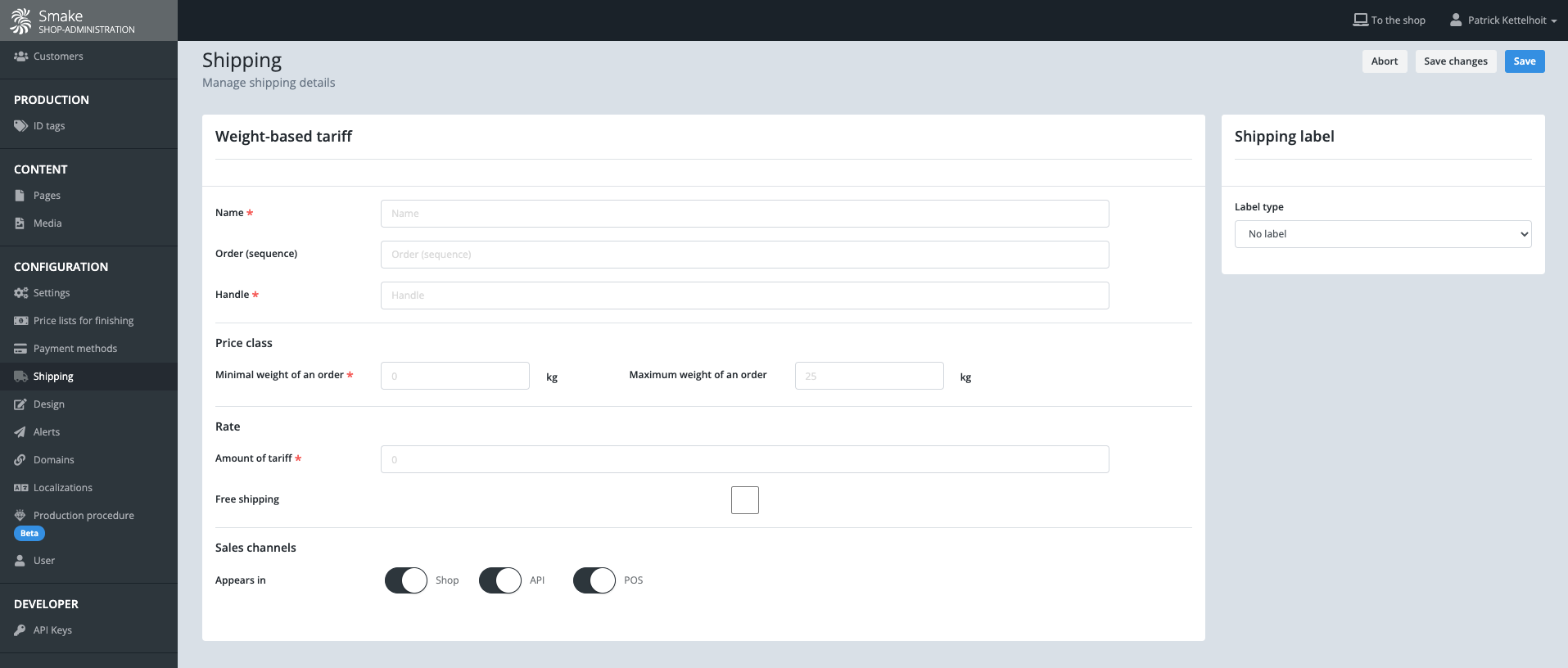 Completed form: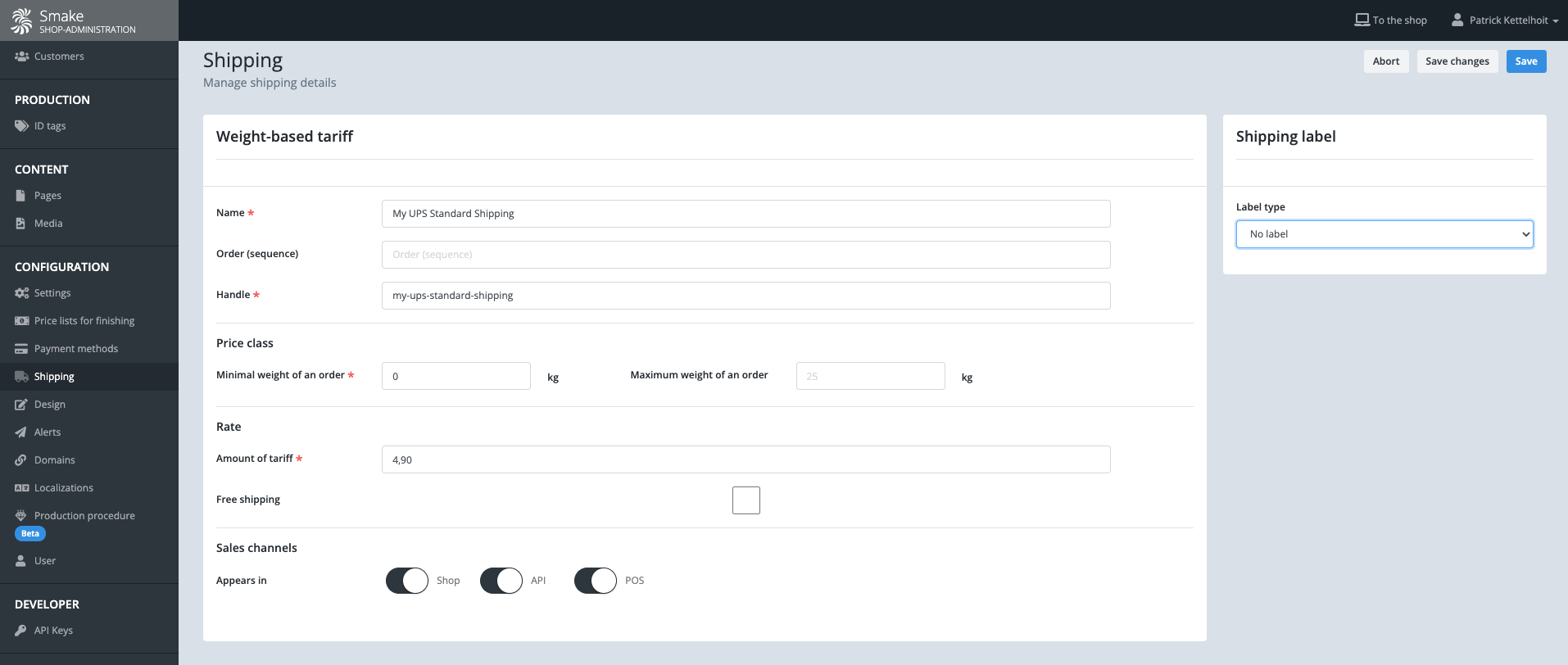 With selected Shipping Rate from carrier for label printing: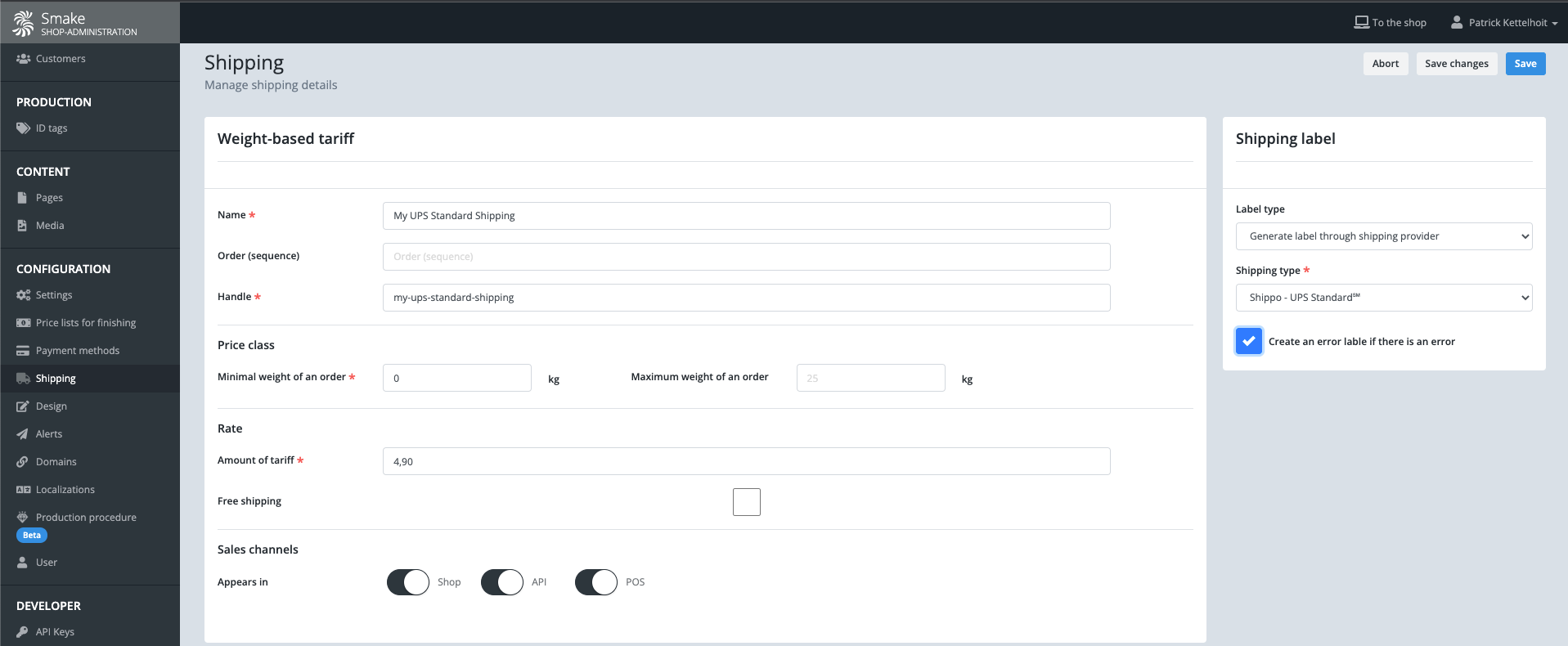 The drop-down list "shipping type" is filled depending on the multi-carrier token entered and the carriers configured there.