Introduction
We are constantly working on improving our system so that you can use it even better.
There is a new feature of partial deliveries.
In the orders in the store backend, the individual parts can be divided into several deliveries.
Important:
This feature is only possible with manual shipping methods. If you still use API-based shipping methods you have to change them before.
How to use it
In the store backend, go to the order for which you want to initiate a partial delivery and switch to shipments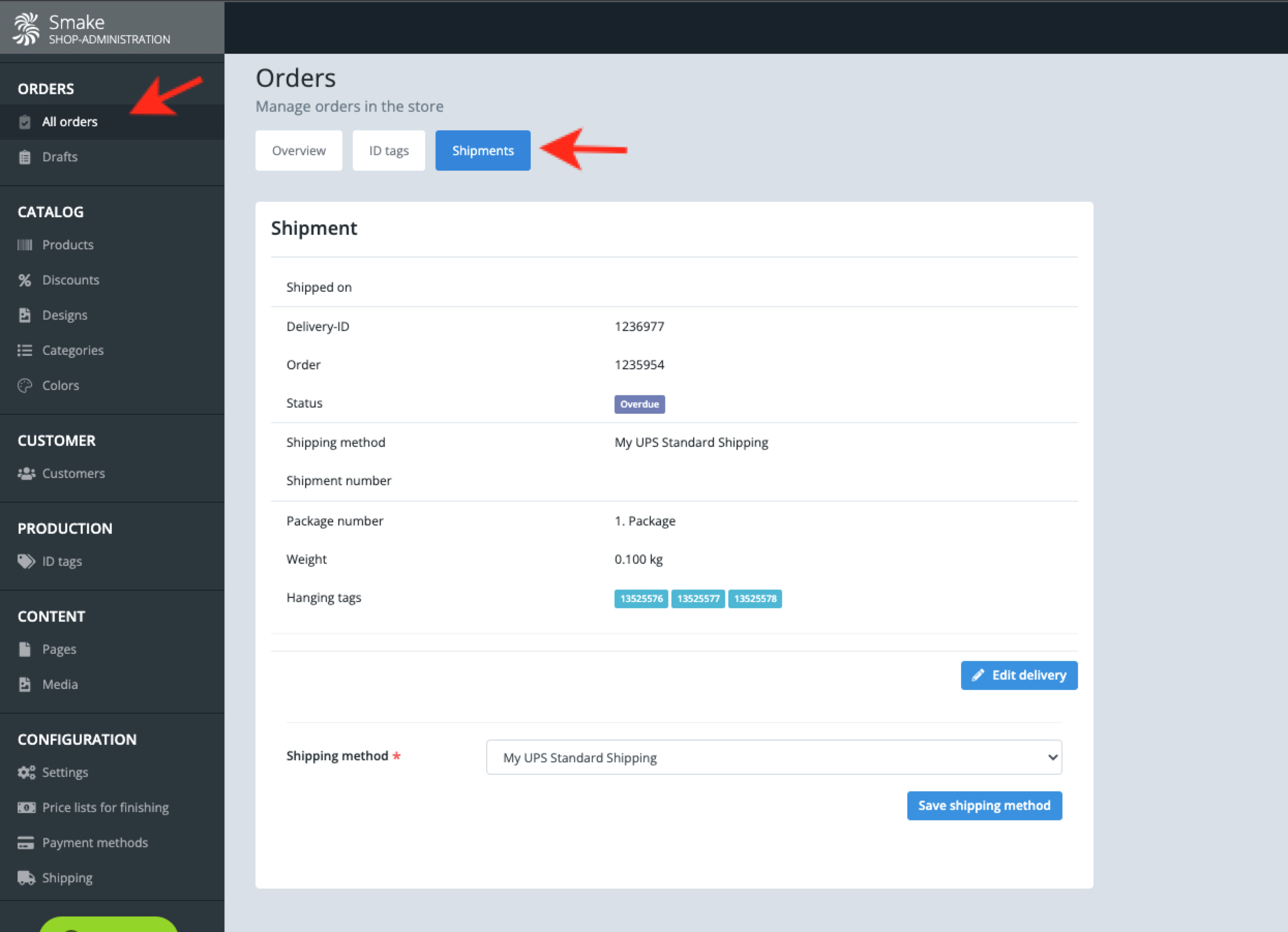 Now you can edit the delivery.
Please select the items that you want to move in a new delivery.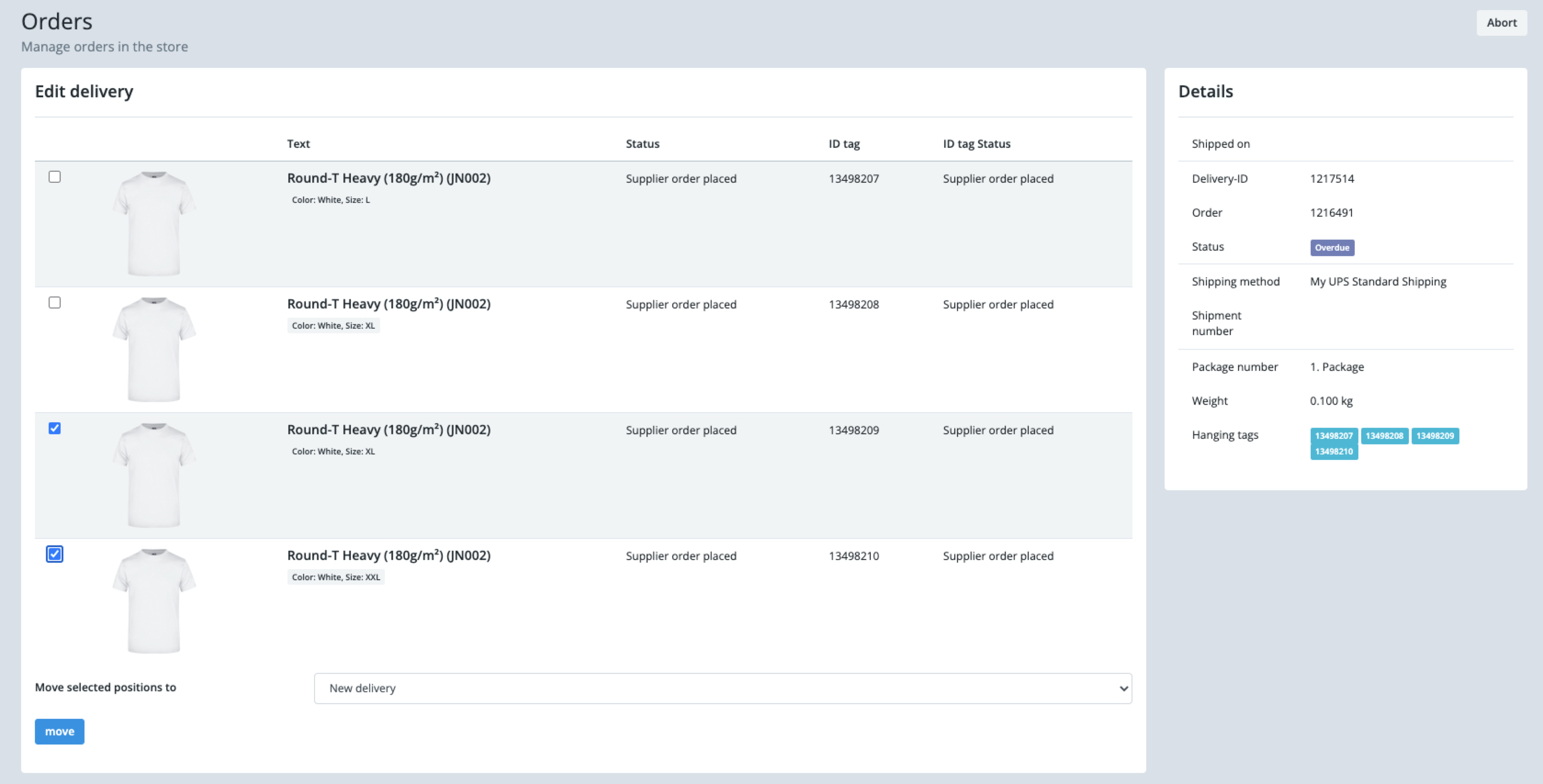 With a click on move you have now created a new delivery.
As soon as all parts for this delivery are in the order sorting, the corresponding sorting box is displayed as ready for shipment. The shipping station can then be used for normal shipping.
The order itself is only set to shipped when all deliveries have been shipped.