We have added storage locations to our inventory management.
These can be managed via import/export in the production backend in inventory management and are also printed on the "Open goods in" list.
The storage locations are only manageable via import/export.
Important:
The import has therefore changed. There must now also always be the column storage bin. However, you can leave the values in the rows blank if you do not want to use the feature.
Here is an example for the "Open goods in" list: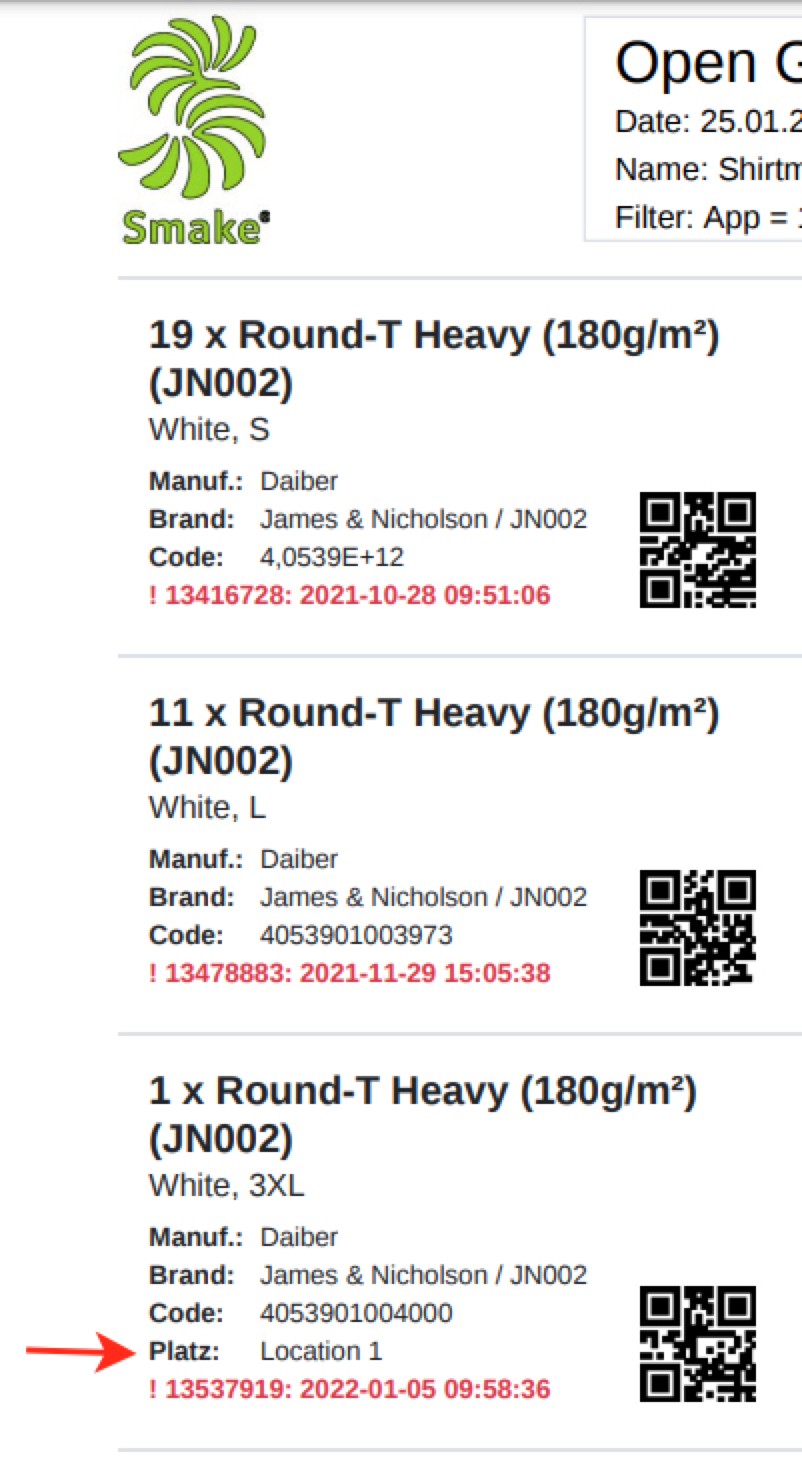 Here an example from a CSV file: