New functions
We are constantly developing our system to give you a better experience
Here is an overview of the new features that affect the production staff
Send Invitation for new employee
Every employee who is created in the backend gets an invitation by email, with which he can activate his account.
This invitation is sent directly when the employee is created and is valid for several days.
If this e-mail does not arrive, or if the employee has not accepted this invitation within the specified time, a new invitation can be sent via the backend.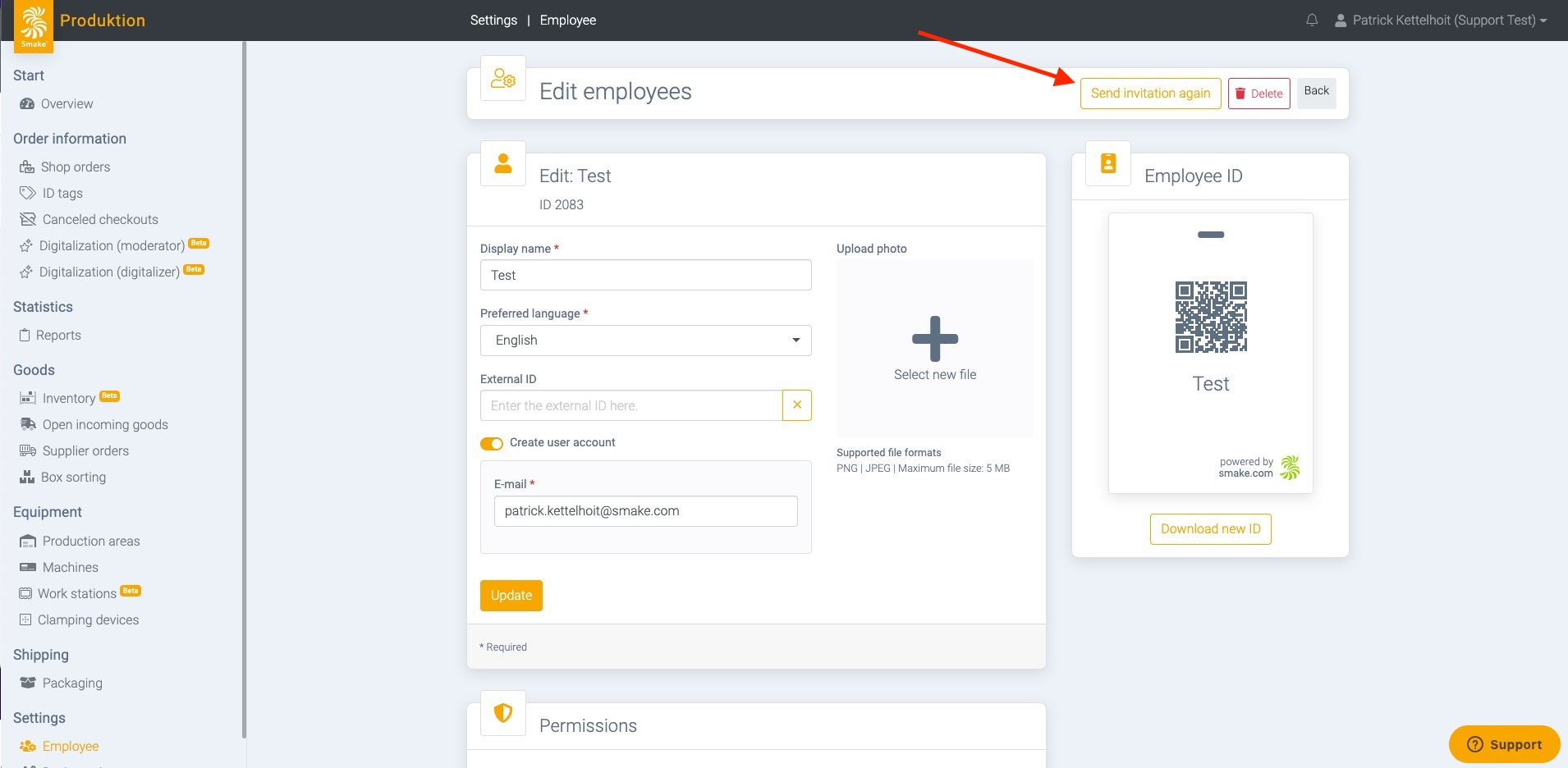 Export employees
It is now possible to export all employees in production to a CSV or XLSX (Excel) file.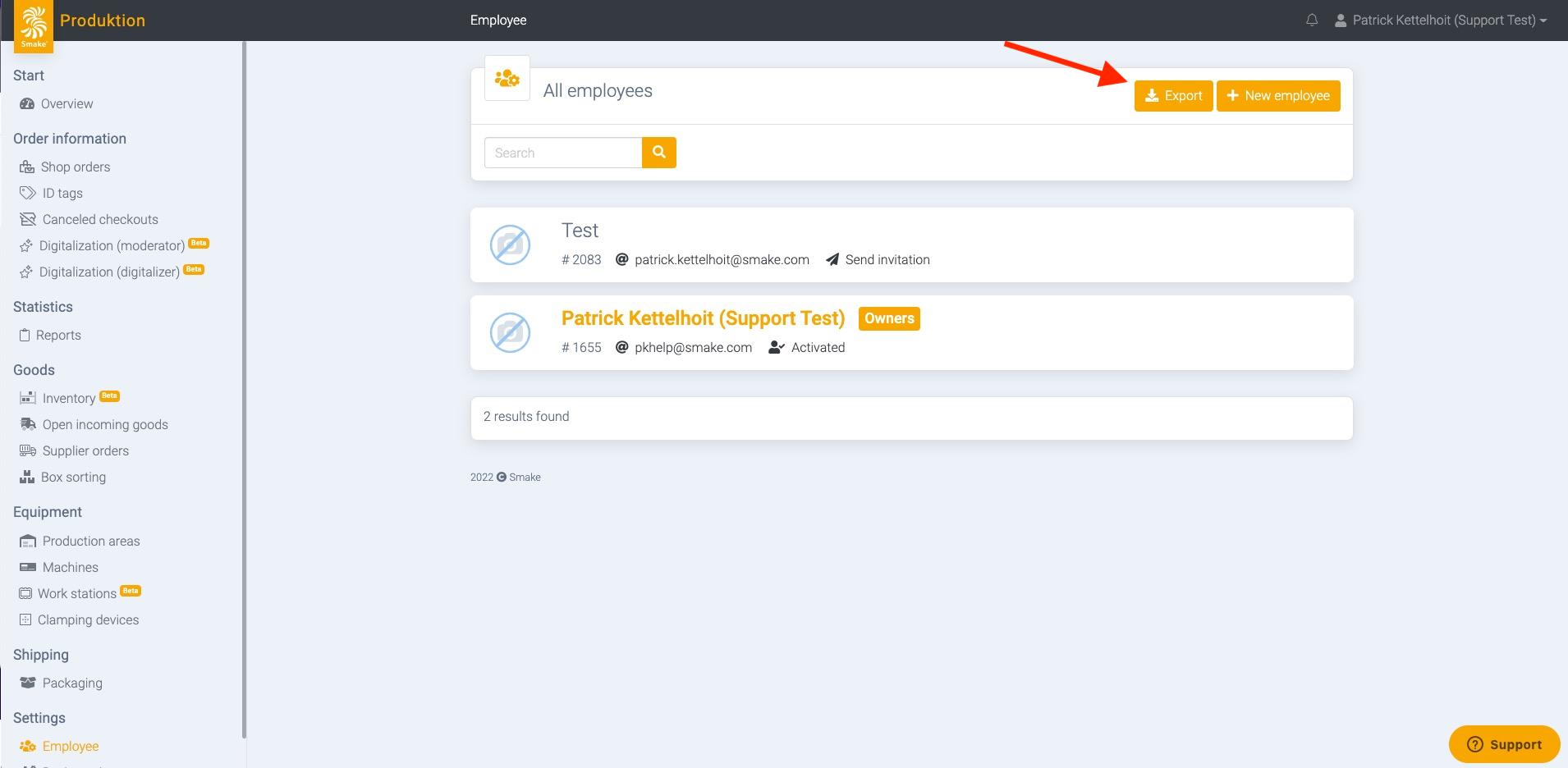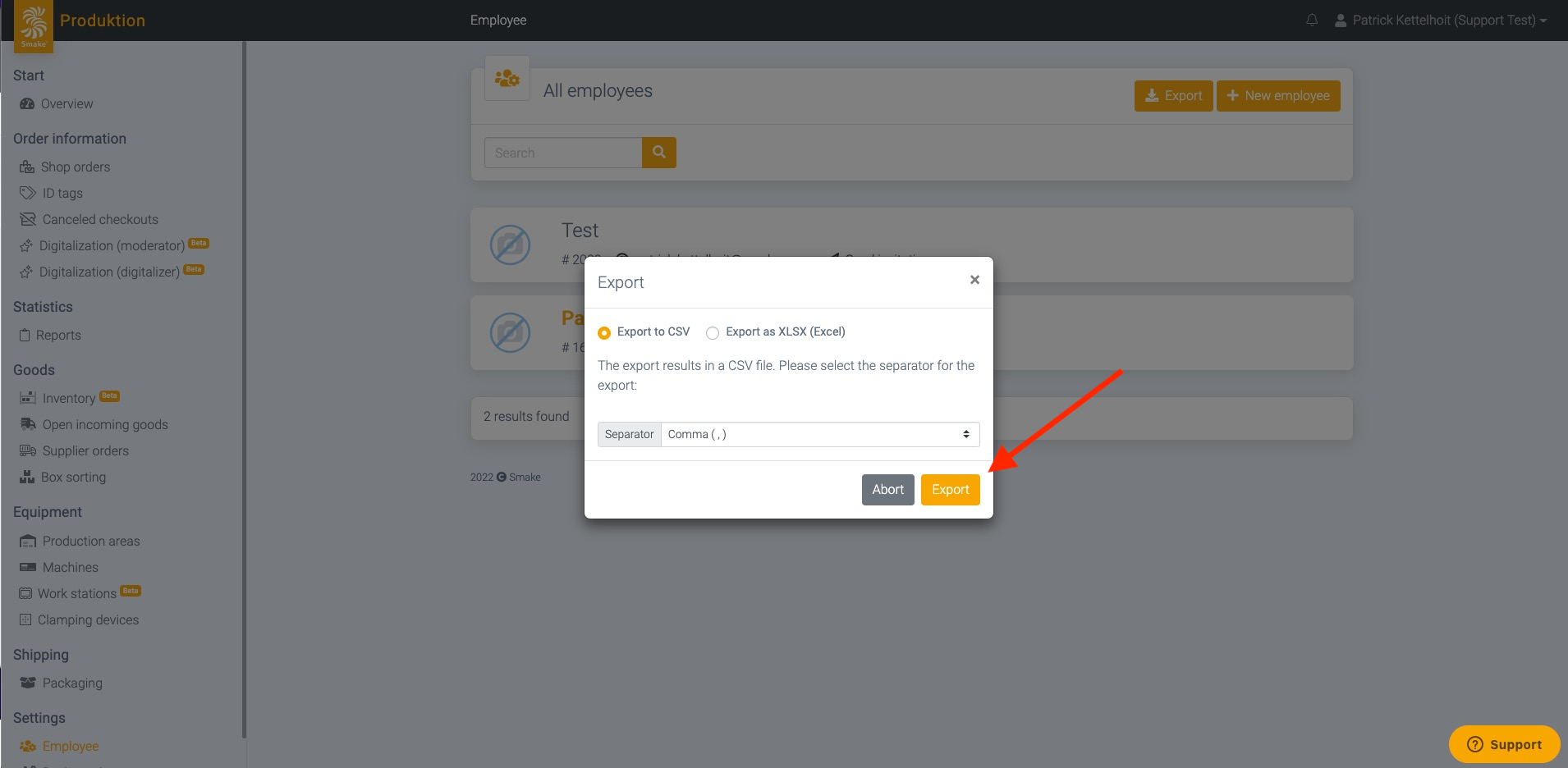 You will receive an e-mail with the export file
The CSV Export contains the id, name and email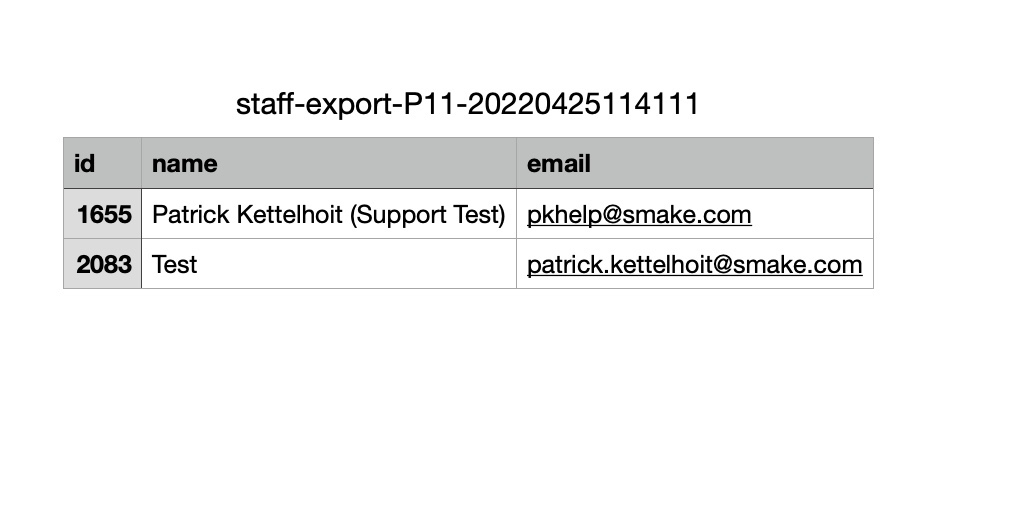 External Identifier
There is now the possibility to create an own logon token as external identifier.
This is useful, for example, if there are already employee cards on which a barcode or QR code is printed.
If this code is stored as an external identifier for the employee, the employee can log in to the Smake system with his existing card.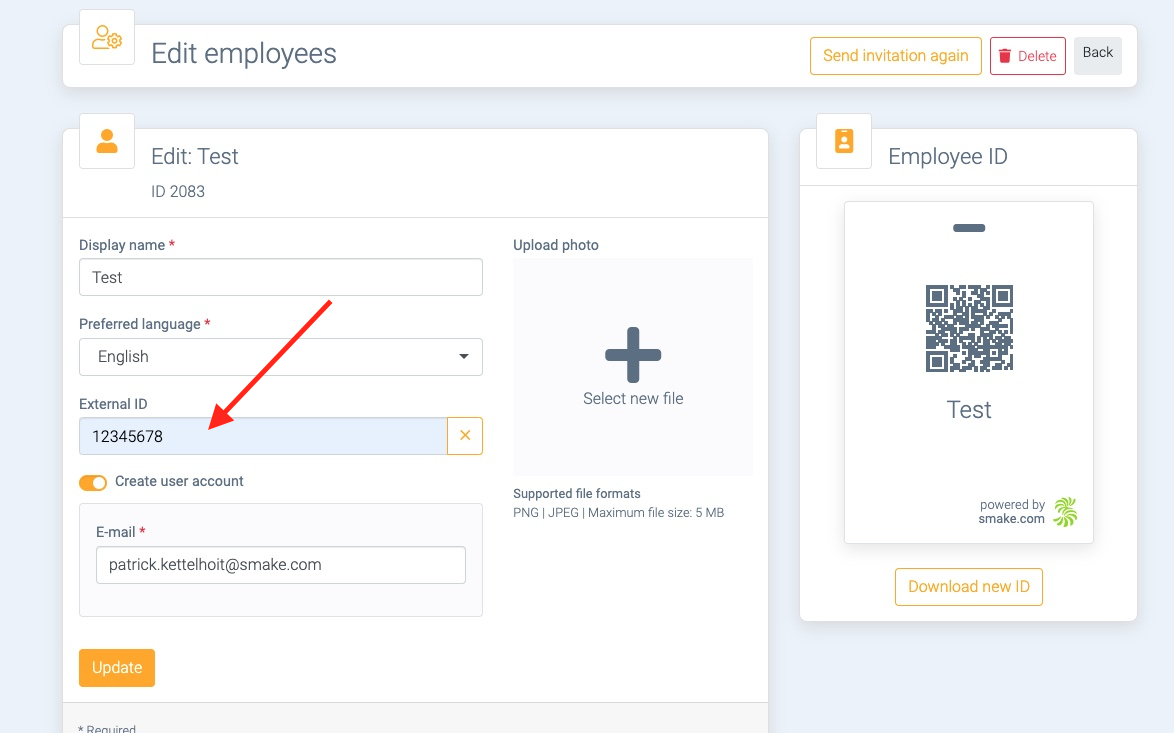 Language Setting
It is now possible to set the language for the employee.
This applies not only to the production backend but also to the workstations in production.
When logging on to the workstation with the employee card, the language is changed according to the employee's setting.